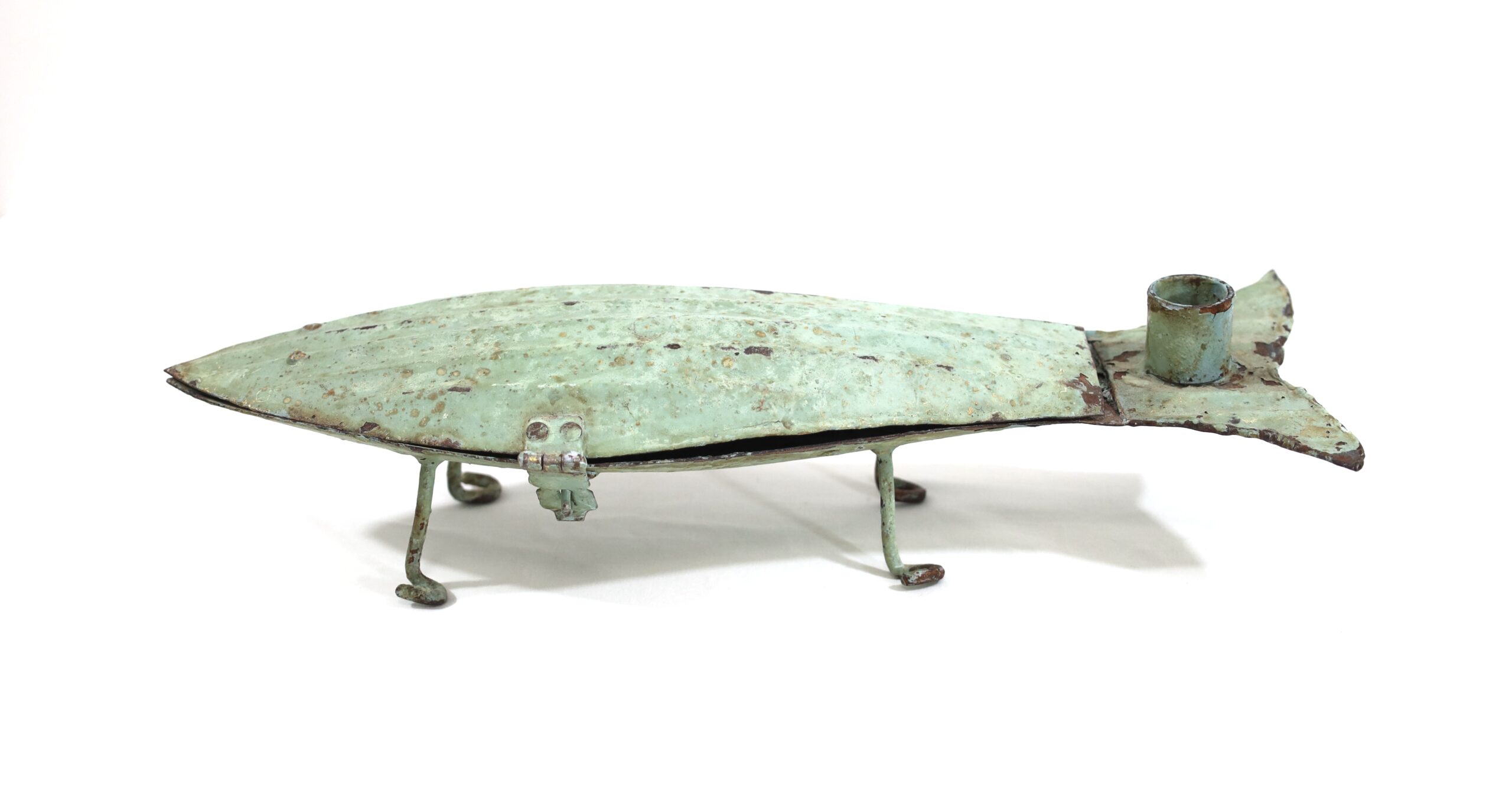 American Folk Art Box
Great folk art box/candle holder.
I purchased this piece of folk art from an antique shop along the Oregon coast a few years ago.
As you can see by the images it is a lockable trinket box, with a built-in candle holder.  I have never seen anything like this before and therefore had to purchase it.
I would guess that it was made by an artist living along the Oregon coast, but that is speculation.   The shop owner had it for the same reason I did, when he saw it he couldn't pass it up.
It was crafted with welded metal components and painted with house paint.
I would estimate the age to be from the middle of the 20th century.
Measures 14 inches long, by 5.5 inches wide, by 3 inches tall.
Click on price to purchase or inquire.