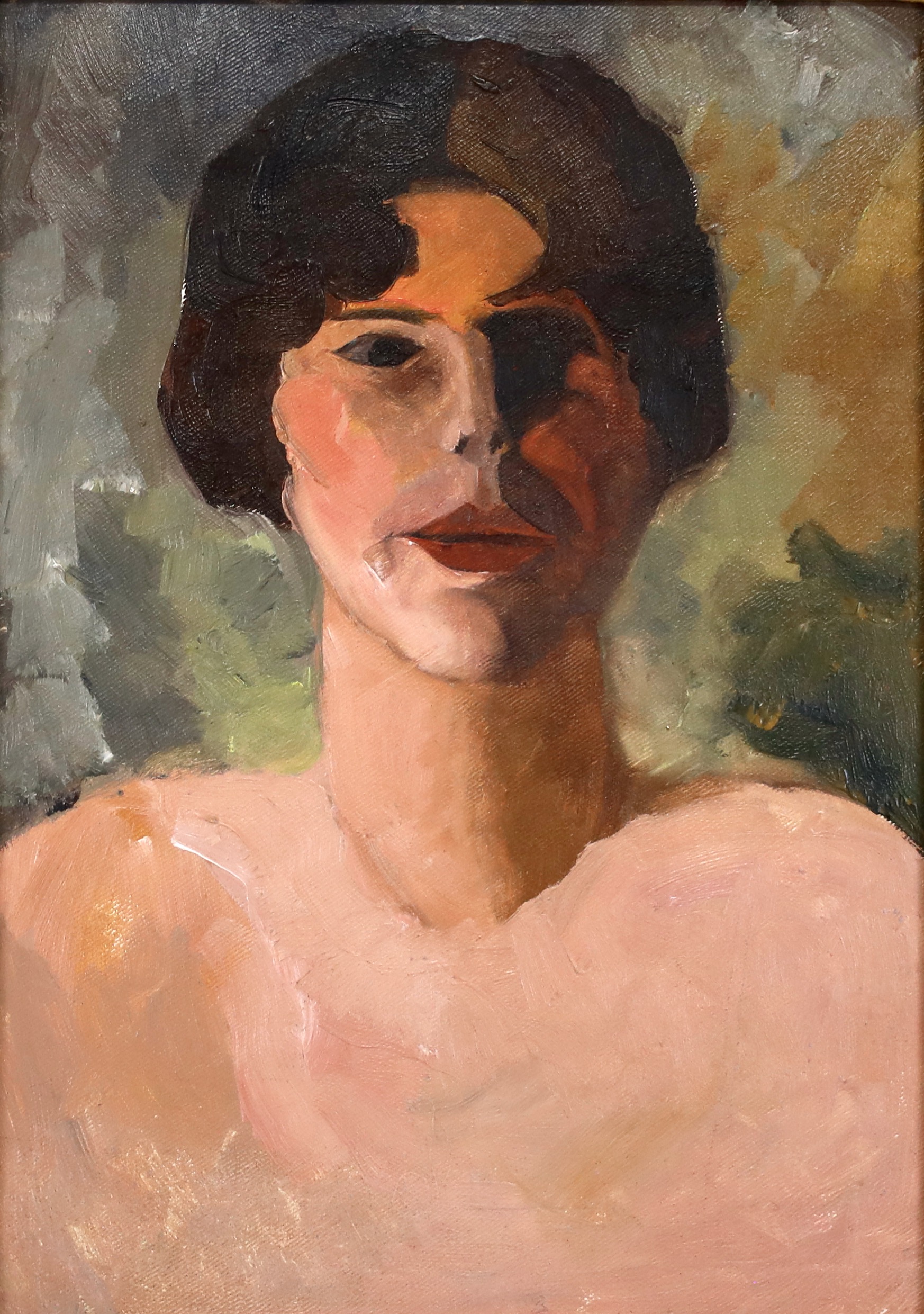 August Gay - Portrait of the artist's wife
Portrait of Marcelle, (the artist's wife), in an Angora sweater by August Gay.
August Gay, (1890-1946), was a French-born painter and a founding member of the famed Society of Six in northern California.
Gay came to the United States in 1900, and met fellow Society of Six member, Selden Gile in 1910.  Gay lived with and painted with Gile for many years before moving to the California Coast where Gay became entrenched in the art colony in Carmel and Monterey.
Gay contracted tuberculosis when he was young, which kept him from many outdoor painting trips that the Society of Six was know for.  Therefor, Gay's painting are often views from a window or portrait paintings, such as this portrait of his wife, Marcelle.
Housed in a quality contemporary frame.
This work is unsigned.  It comes from the collection of a family member of the artist, and includes a letter from the artist's nephew, Donald R. Otto Jr. verifying the lineage of the painting.
Measures 13.5 x 9.5 inches sight size, and 19.5 x 15 x 2 inches overall including frame.
SOLD