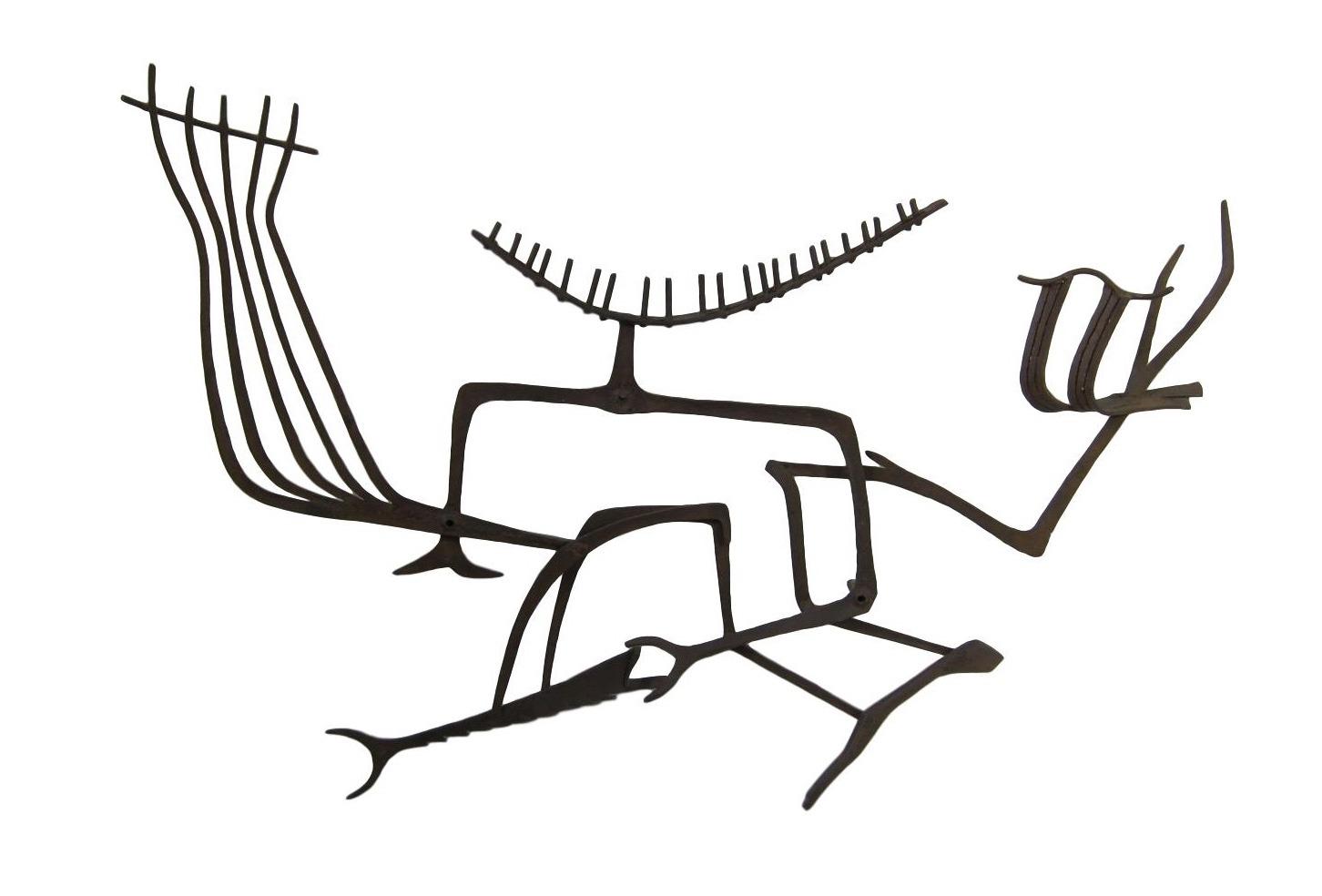 David Tolerton - circa 1953
Large 1950s Abstract Sculpture titled 'East Winds'.
David Tolerton (1907-2000) was born in Toledo, OH in 1907.  Tolerton was raised in an artistic family immersed in art endeavors.  The Tolerton family moved to San Francisco, CA in 1915, while the Panama-Pacific International Exhibition was being held.  David's father opened an art gallery on Sutter Street, in San Francisco.  David studied at Stanford University (1926-28) and the California School of Fine arts where he later taught. David traveled to Spain, Italy, Germany and France to study ironworking, which became his preferred medium throughout his life.  David spent the rest of his life in the San Francisco Bay Area, teaching, creating and exhibiting his artwork.
Tolerton exhibited his work throughout his life including at the Los Angeles County Museum of Art, 1938; the De Young Museum, 1956 (solo).  His works were handled by prestigious galleries in California including the Paul Kantor Gallery in Los Angeles.  Tolerton's public works can be seen at the Crown-Zellerbach Building in San Francisco, and at the IBM building in San Jose.  His works are in the permanent collection of the Oakland Art Museum, the Denver Art Museum and the Smithsonian Institution in Washington DC.
Titled 'East Wind'
1950's
Measures 48 inches by 65 inches by 11 inches.
Excellent original condition.
Provenance: from the collection of a friend of the artist.
Click on price to purchase or inquire.