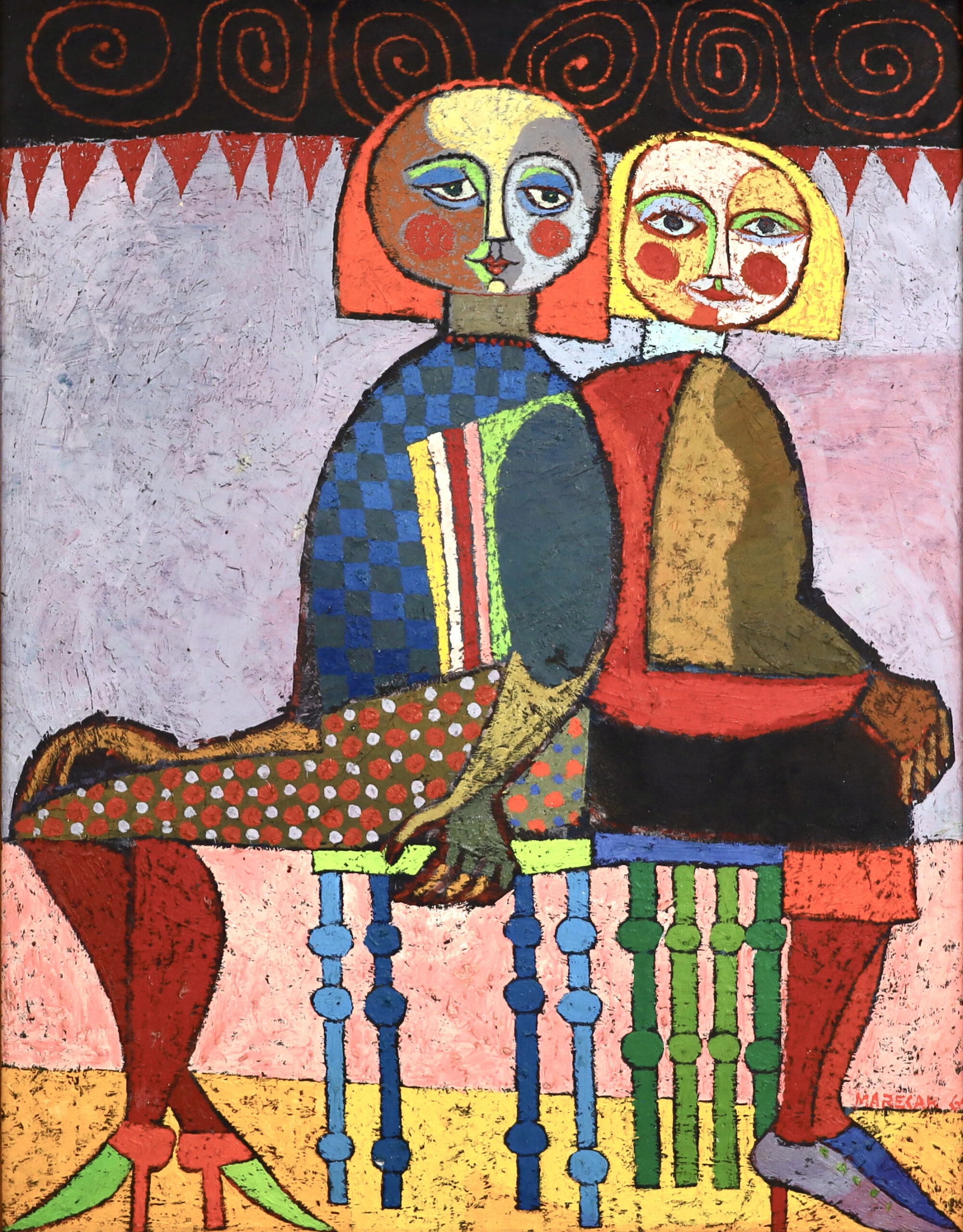 Edward Marecak - Two Mystic Ladies out Mystifying Each Other
Edward Marecak – 'Two Mystic Ladies Out Mystifying Each Other'
Edward Marecak, (1919-1993), was an American painter who lived and worked in Colorado.
Edward Marecak was born in Cleveland, OH and grew up in a farming community outside of Cleveland.
He was granted a full scholarship to the Cleveland Institute of Art (1938-42), and later attended the prestigious Cranbrook Academy (1942 and 1947).
After World War II Marecak moved to Colorado Springs to study with Boardman Robinson at the Broadmoor Academy and later attended the University of Denver School of Art.
Symbolism is at the center of most Marecak's highly sophisticated, and wildly colorful compositions. These are executed with refined techniques and his widespread color palette adds further drama to the paintings.
The title of many of Marecak's paintings are both thought provoking and sometimes humorous, or both.  This work is titled with one of the greatest titles to a work of art I have owned, 'Two Mystic Ladies Out Mystifying Each Other'.
There is a label on the back of this work that misidentifies the artist, by a misspelling of the artist's name, though it is clearly signed on the front lower right.
Measures 29.5 inches by 23.25 inches by 1.5 inches overall including the frame.
Click on price to purchase or inquire.