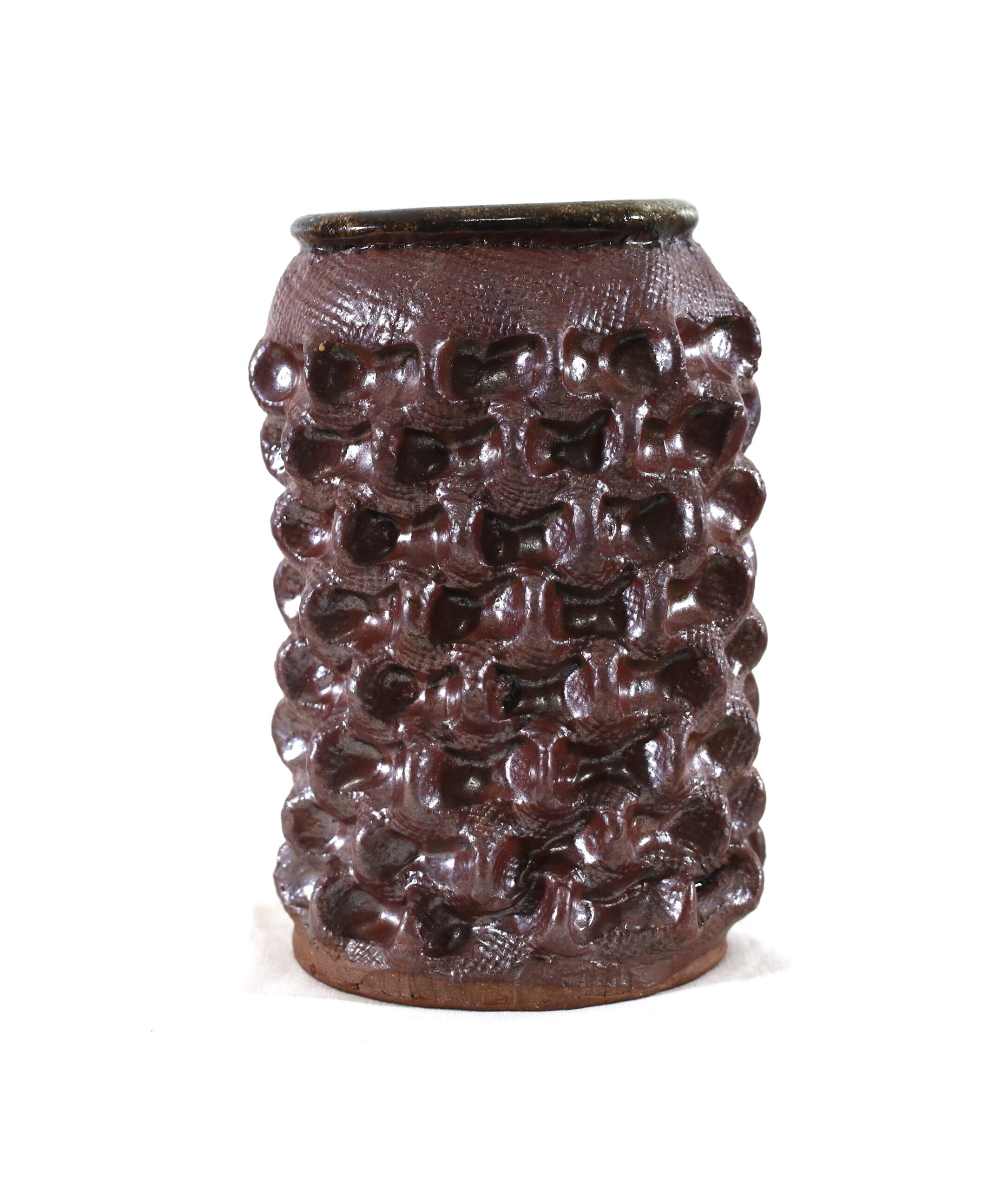 Eric Norstad - Pinch Pot Vase
Eric Norstad, (1924-2013), was an American studio potter who worked on the west coast of the United States.
Norstad served in the military in WWII, and after the war attended college on the GI Bill, where he minored in ceramics.
Working as an architect, and moonlighting as a potter to create extra income, Norstad began doing commissioned works for the architectural firm he was working for in northern California.  Eventually, thanks in part to the studio craft movement that took place in the United States in the 1960s, Norstad was able to dedicate himself to ceramics.  Norstad continued to create pottery until he retired in 1988.
This vase is in great condition, with no cracks or chips.
Measures 7 inches tall.
Click on price to purchase or inquire.