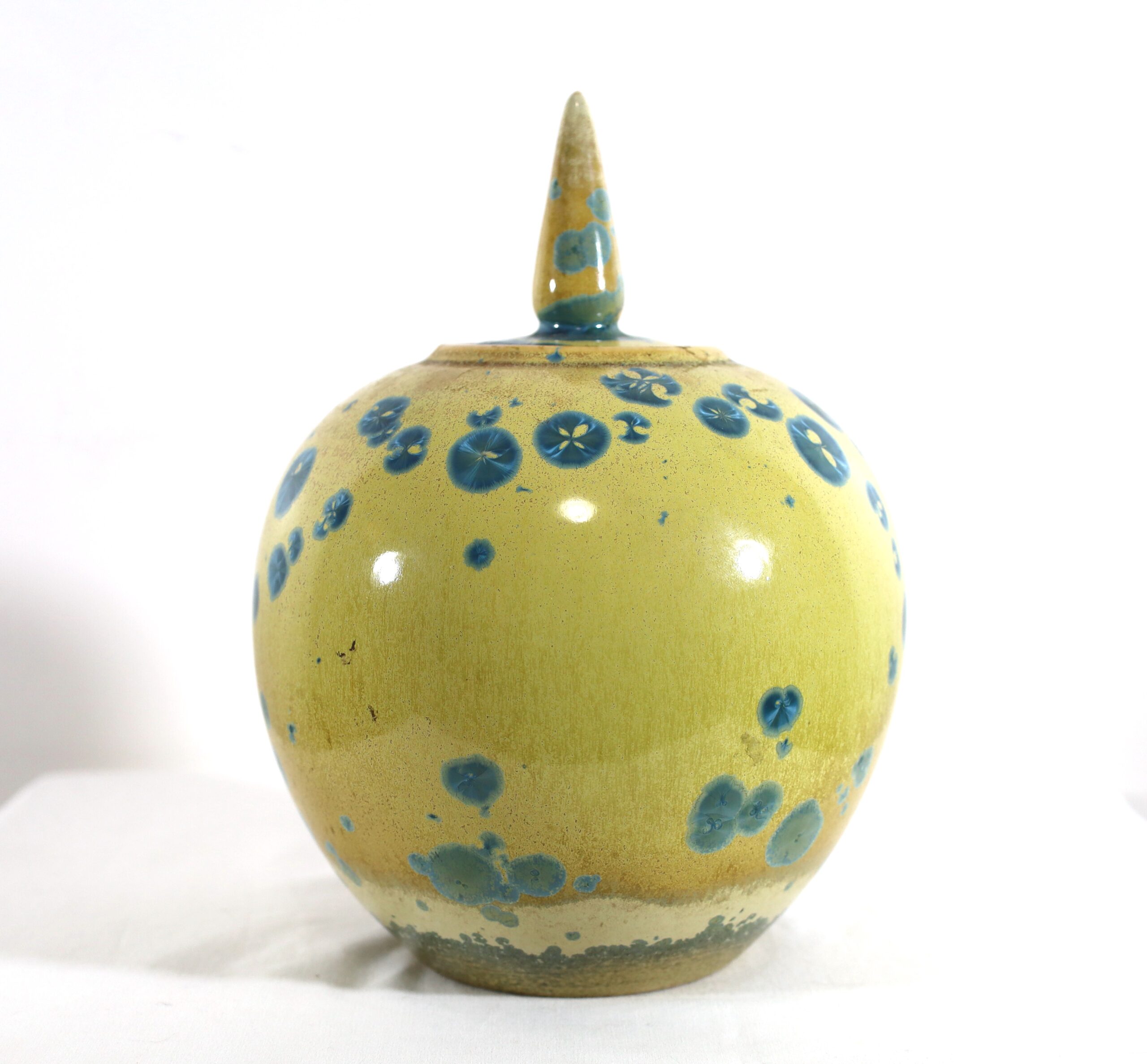 Herbert Sanders - Crystalline Glazed Jar
Sanders was born in Ohio, a state with a rich history in pottery and ceramics in America.
Sanders exhibited his works at shows around the country, and his works are held in many public collections, including the Met, and the National Museum of American History.
From 1952-1974 Sanders held a teaching position at San Jose State University, in San Jose, CA.
Good condition.  No cracks or chips.
c1940s-1950s
Measures 9 inches tall.
Click on price to purchase or inquire.