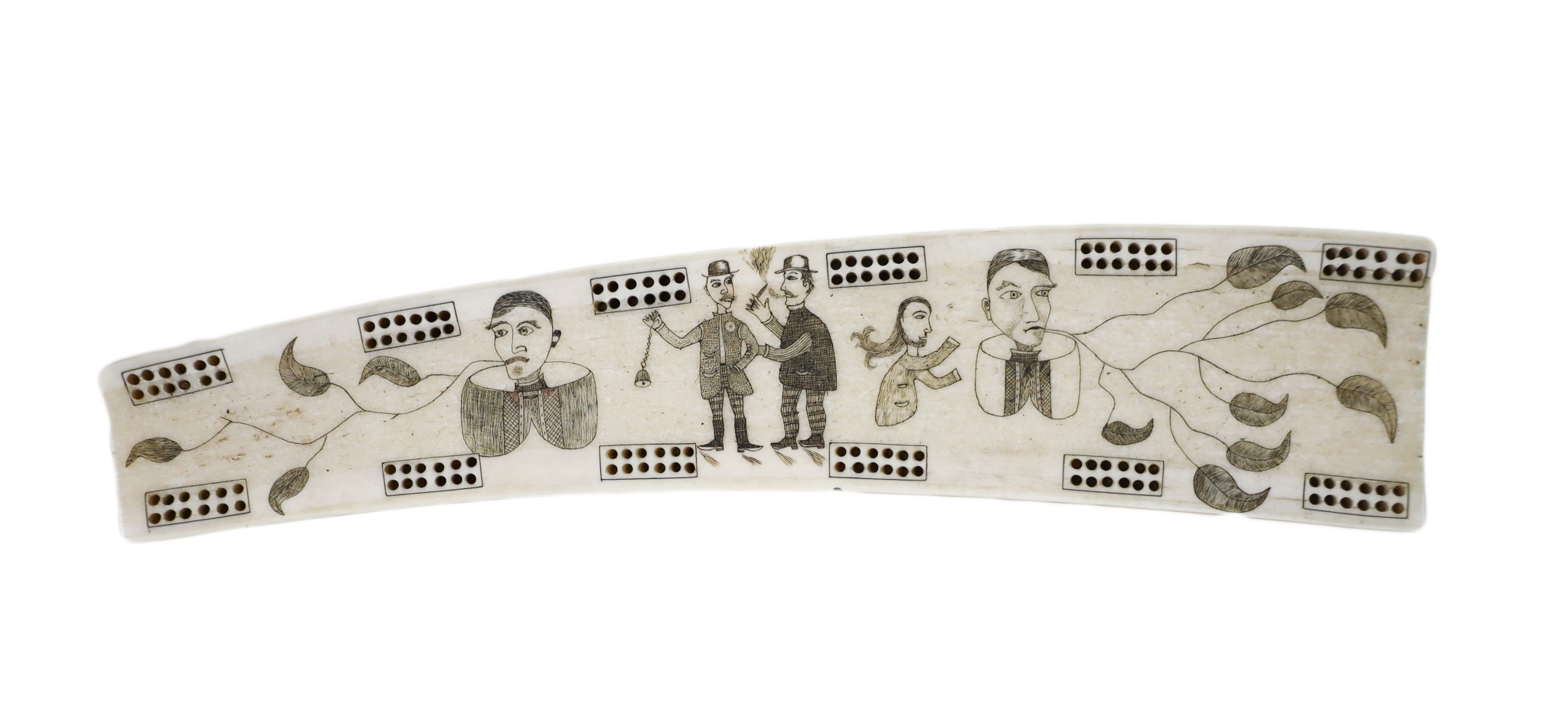 Inuit Scrimshaw - Cribbage Board
20th-century Inuit scrimshawed cribbage board.
This tusk with scrimshaw appears to be early to mid 20th century and has surrealist qualities I have never seen before in Inuit art.  The maker is unknown, but clearly a very talented artist.  The artwork is truly magnificent.
Measures 11.5 inches long.
Good condition.
Click on price to purchase or inquire.