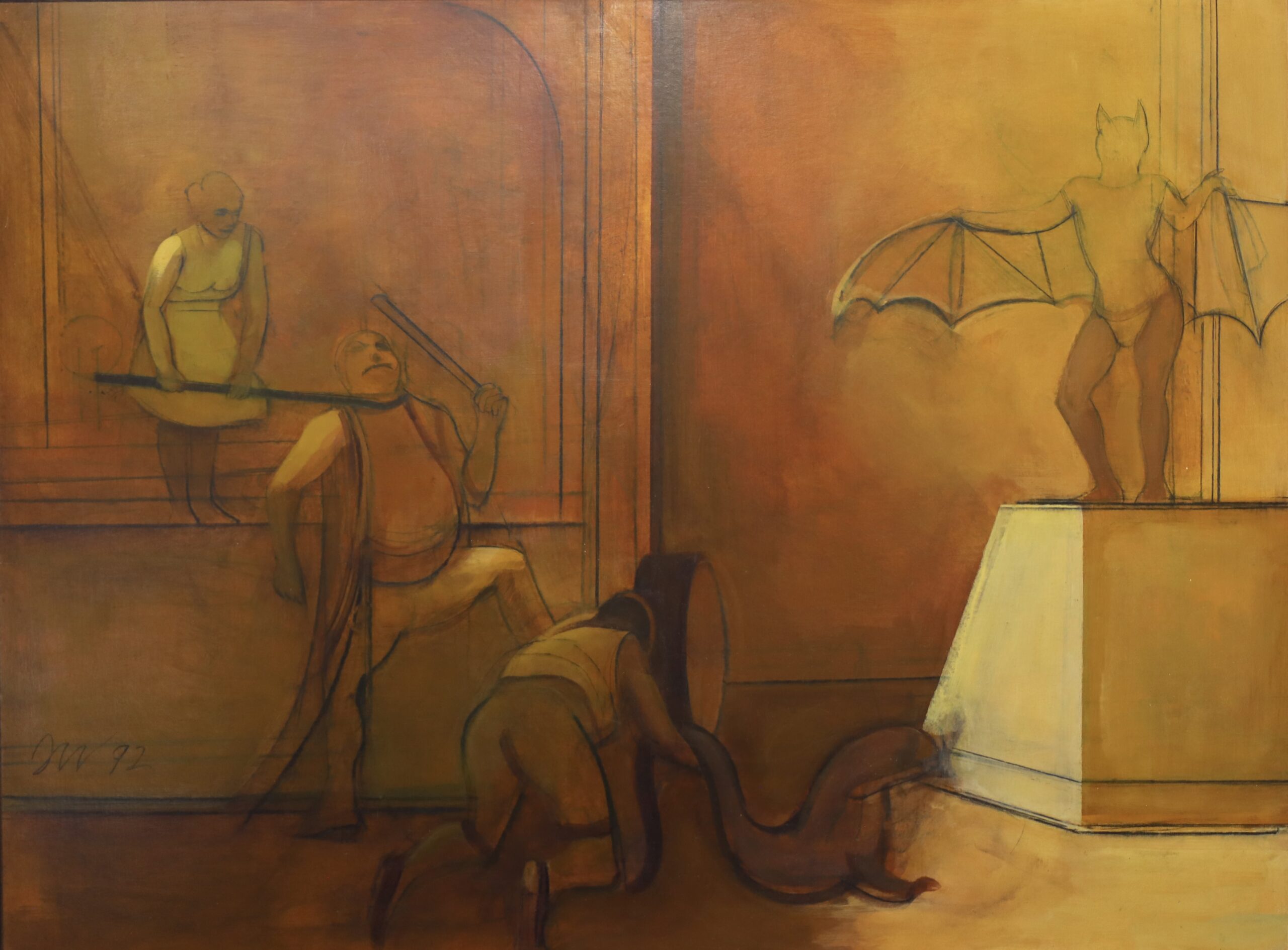 James Weeks - 'Comedian Series #7' 1992
San Franisco Bay Area figurative painting by James Weeks, titled 'Comedian Series #7'.
Initialed lower left, and dated '92.
Recently purchased from a San Francisco, CA area art institution fund raiser. 
Retains a Campbell-Theibaud Gallery label verso.
Measures approximately 30 x 40 x 3 inches overall, including framing.
Excellent condition.
Click on price to purchase or inquire.