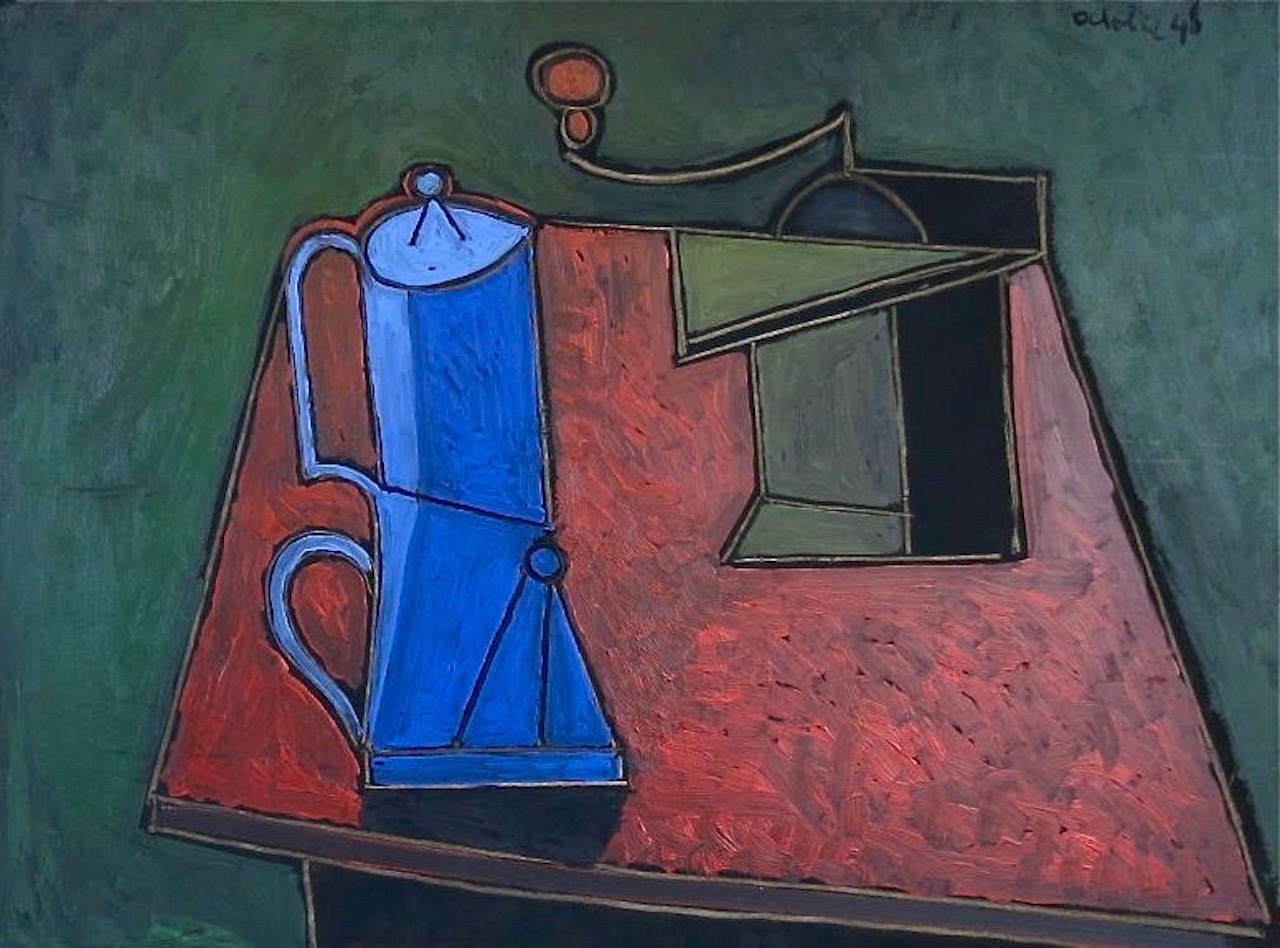 Javier Vilato - 1948
Cubist-inspired still life, coffee pot with a grinder painted in 1948.
Javier Vilato, (1921-2000), was a Catalan painter and printmaker, and nephew and close companion and confidant of Pablo Picasso, described as "Barcelonan by birth, an Andalusian by sensibility, and a Parisian by adoption".
In 1939, at the end of the Spanish Civil War, Vilato attempted to cross into France and was capture and held with other Spanish refugees at the concentration camp of Argelés. Picasso managed to get Vilato released. Vilato then settled briefly in Paris until the beginning of World War II after which he moved back to Barcelona where he began painting and exhibiting.  A grant from the French government enabled Vilató to move back to Paris in 1946 where he became a fixture of the post-war Paris art scene.  Vilato exhibited regularly in all the major salons in France.  Vilato's works are held by major museums including Centre Pompidou in Paris, MoMA in New York, Reina Sofia in Madrid, the Jerusalem Museum in Israel, and the Benaki Museum in Athens.
This work was created in 1948 when Vialto was living with his uncle, Pablo.  The influences of Picasso and his cubist style are unmistakably evident in this depiction of a coffee grinder and coffee pot resting on a table.
Oil on artist board.
Measures 22 inches x 29.25 inches sight size, and 25 inches x  32.25 inches overall including framing.
Click on price to purchase or inquire.