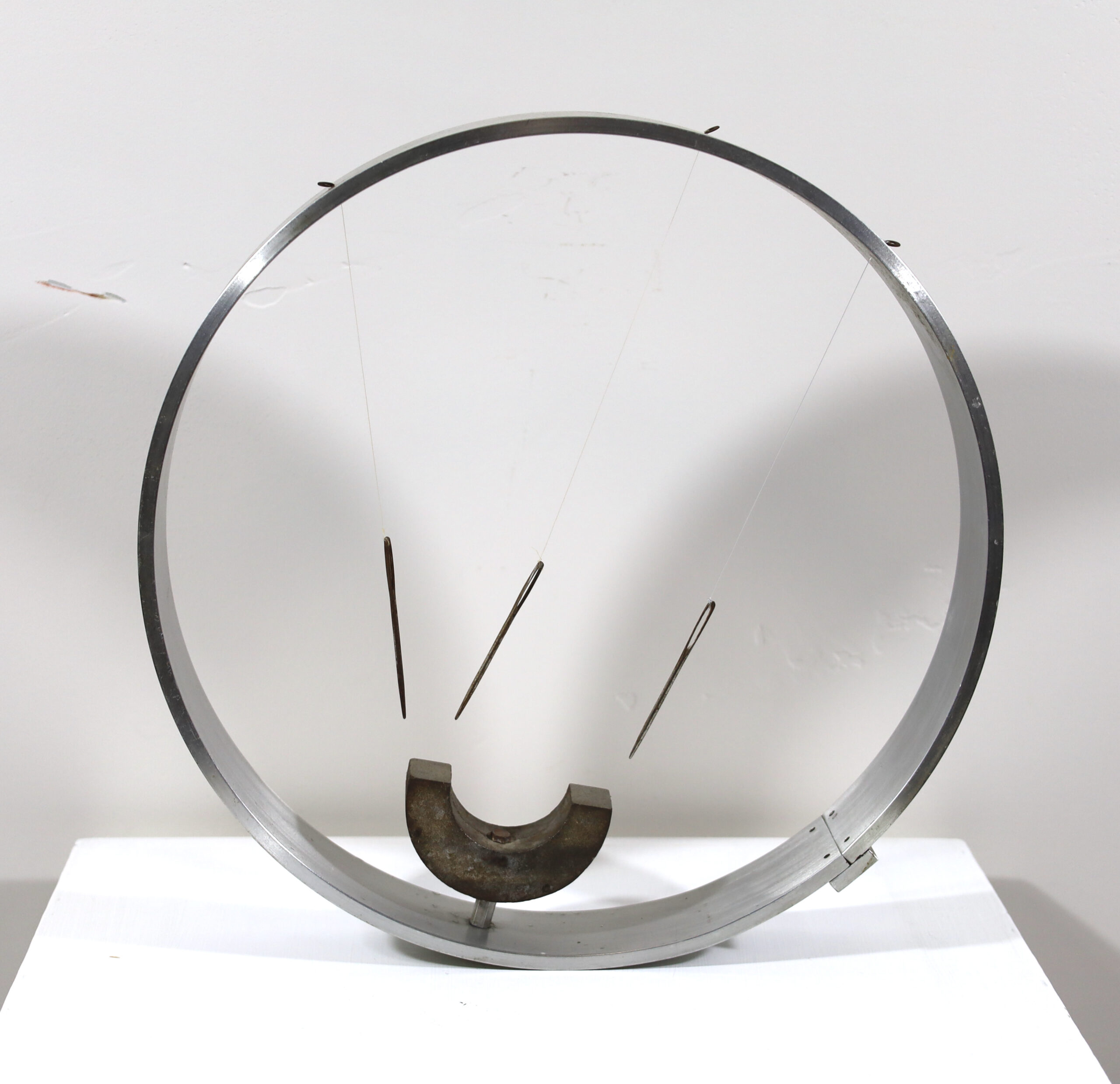 Kinetic Modernist Sculpture by Takis
Kinetic sculpture by Vassilakis Takis, (Panayiotis Vassilakis Takis).
The sculpture consists of a circular spun aluminum band body, with a mounted u-shaped steel magnet that attracts three steel sewing needles that float in the open inner space of the ring, suspended with monofilament line.
The sculpture is signed and has an illegible dedication to a friend, (see images).
The work likely dates from the early 1970s.
There is some rust on the steel needles and aging to the magnet surface consistent with age.
Overall good condition.
The sculpture measures just over 12 inches by 2 inches.
Price $4500
Click on price to purchase or inquire.