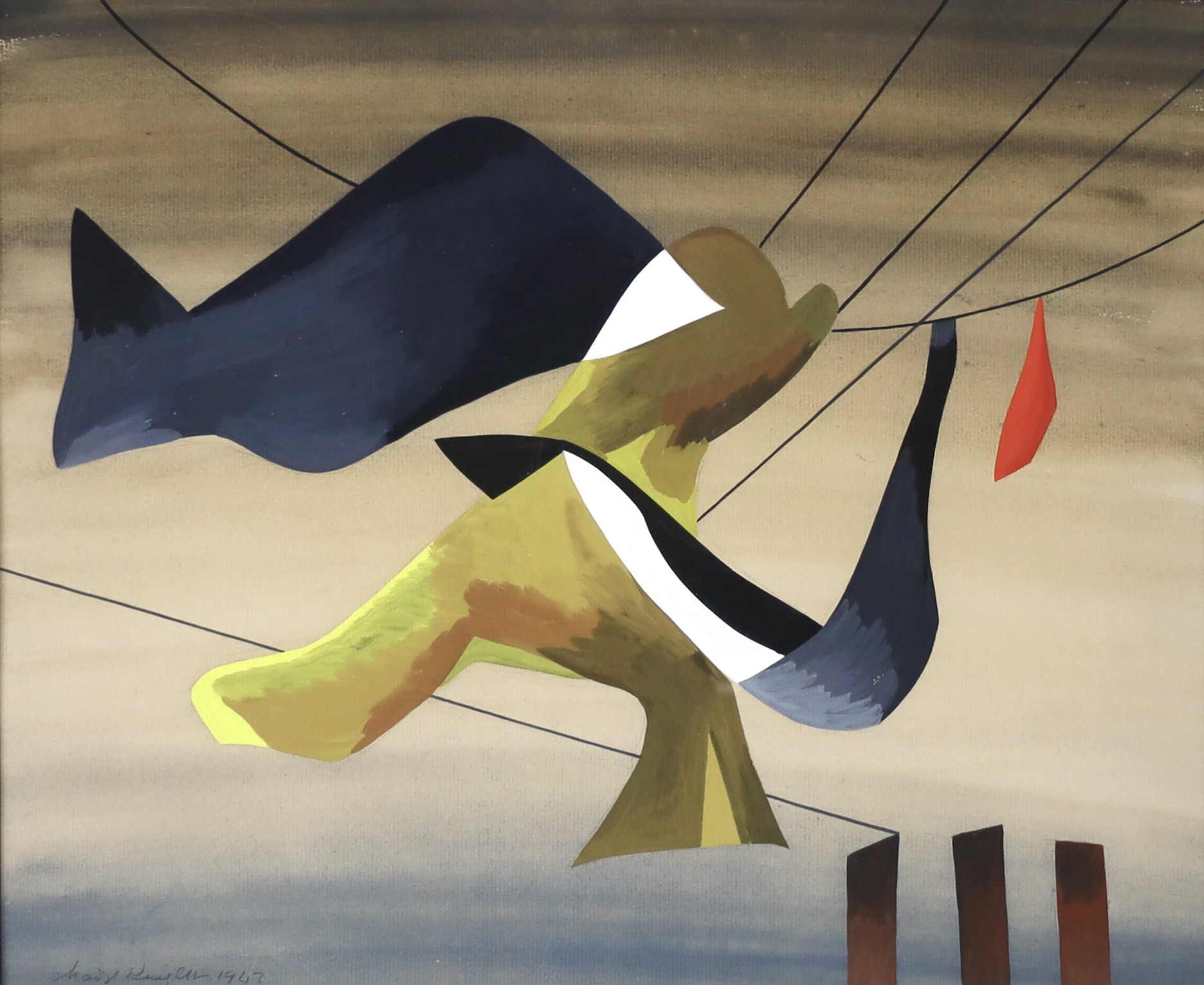 Madge Knight - Washing
Madge Knight – 'Washing'
Madge Knight, (1895-1974), was a modernist artist in the early to mid 20th century.
Knight was born in England, where she met and married her husband, influential American artist Charles Howard, in the 1930s.
Knight and Howard lived in London until 1940.  With the advebnt of WWII the couple moved to San Francisco where they lived from 1940 to 1946.
While in San Francisco Knight studied and shared ideas with the Howard family and other progressives in the San Francisco Bay Area.
The Howards were a leading family of progressives in the San Francisco Bay Area.  The Howard family consisted of architects, poets, designers, educators, and artists including John Galen Howard, (architect), Charles Howard, (artist), John Langley Howard, (artist), Robert Boardman Howard, (artist), Adelaine Kent, (wife of Robert Boardman Howard and artist), Henry Temple Howard, (architect), and Jeanette Howard Wallace, (poet).
The Howard family was at the forefront of progressive thought in the Bay Area.  Their artworks were collected by other progressive thinkers in the area.
Several of Madge Knight's works are held in collections at the San Francisco Museum of Modern Art and the Fine Arts Museums of San Francisco.
Madge was a brilliant painter in her own right, but during a time in hostory that men were the bread winners and the main focal point of the family unit, Madge gave up her life as an artist in 1946 and was not known to paint again.
Consequently, works by Madge Knight are very rare and almost never become for sale on the open market.
This painting was purchased from the estate of Frank Friedman Oppenheimer, American physicist, founder of the San Francisco Exploritorium, and brother of the father of the atom bomb, American physicist, J. Robert Oppenheimer.
'Washing' is an abstracted depiction of a woman's chores in an American hosuehold during the 1940s, even a progessive American household.
Dated 1943.
Measures 13.5 x 16.5 inches sight size, and 21.5 x 24 x 2 inches overall.