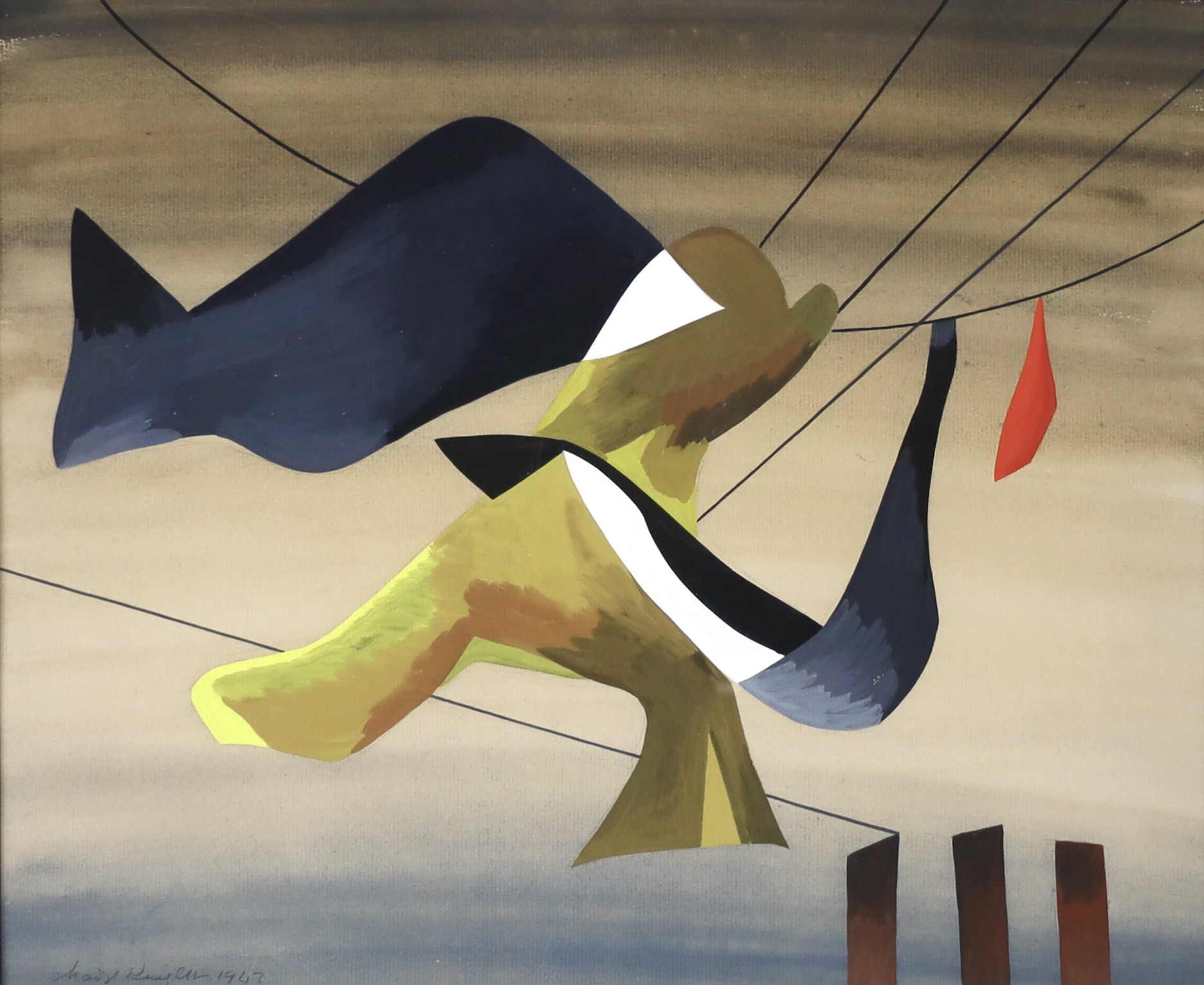 Madge Knight - Washing
Madge Knight – 'Washing'
This painting was purchased from the estate of Frank Friedman Oppenheimer, American physicist, founder of the San Francisco Exploritorium, and brother of the father of the atom bomb, American physicist, J. Robert Oppenheimer.
Dated 1943.
Measures 13.5 x 16.5 inches sight size, and 21.5 x 24 x 2 inches overall.
Click on price to purchase or inquire.