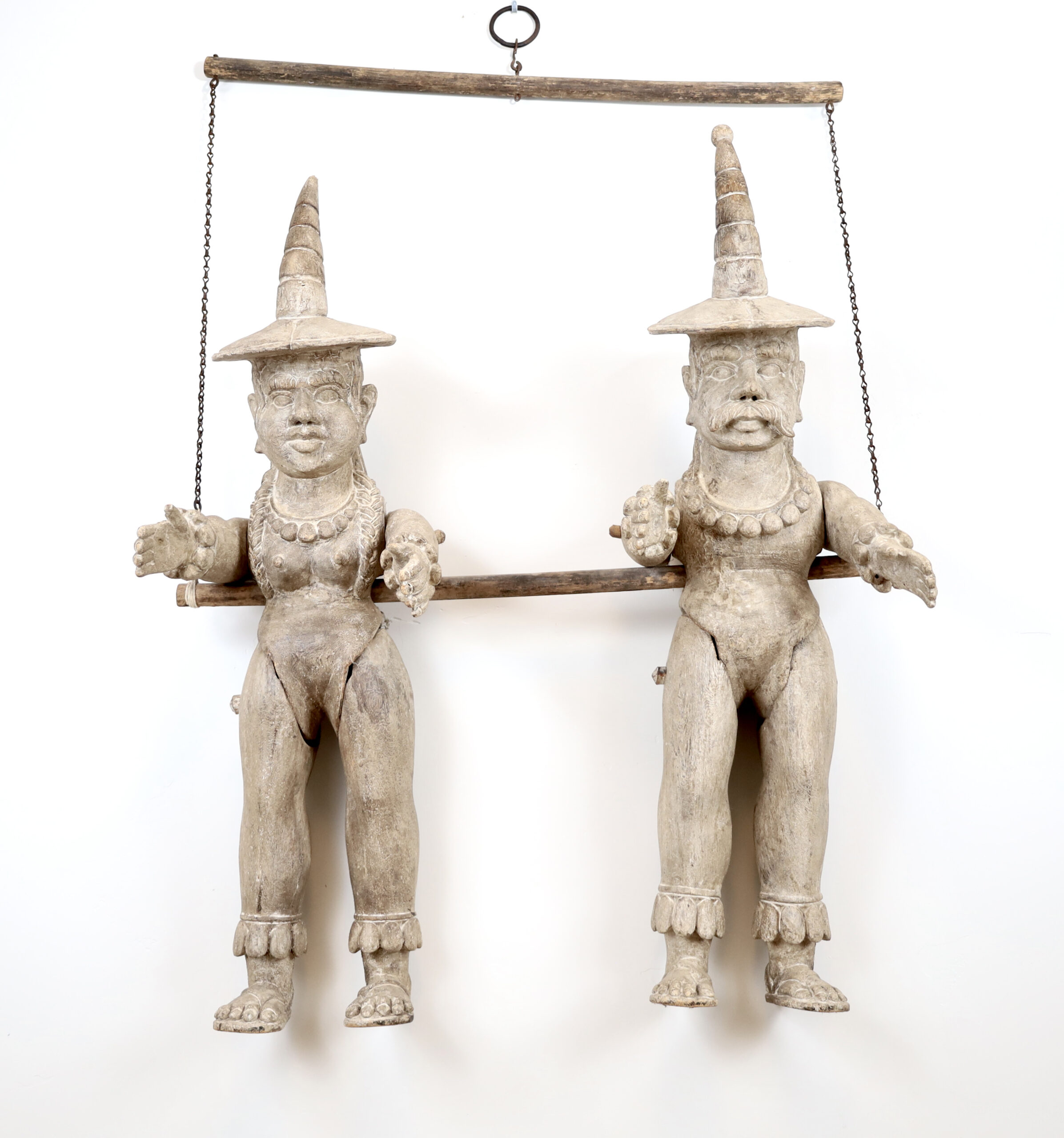 Mexican Pole Puppets - circa 1940
Pair of mounted Mexican processional pole puppets.
Mexico has long had a tradition of puppetry dating back to the Mayan period.  Pole puppets are part of that tradition.
Pole puppets, or processional puppets, are carved wood puppets that are mounted on a horizontal shaft attached to a vertical pole and are carried through the streets during Mexican festivals.  Several puppets can be mounted on a single pole, and when the pole is carried and lifted and lowered the articulated arms and legs create animation.
These two carved wooden puppets are attached to a shaft through a hole in their upper torsos, then suspended from chains that have been mended with rope.  One puppet is male, and the other female, possibly a husband and wife, and possibly used for a wedding celebration.  The two figures are dressed in traditional peasant or worker clothing, wearing tall hats and sandals.
These were definitely used for many years and have a heavy patina in areas.
I estimate the age to be from the 1940s.
Great condition overall, especially considering the use they have had.
From the estate of a shop owner in Sonoma, CA who collected and sold Mexican folk arts.
The two figures are approximately 37 inches tall.  When suspended they measure 49 inches, including hanging device, by  31 inches wide, by
12.5 inches in depth.
Click on price to purchase or inquire.