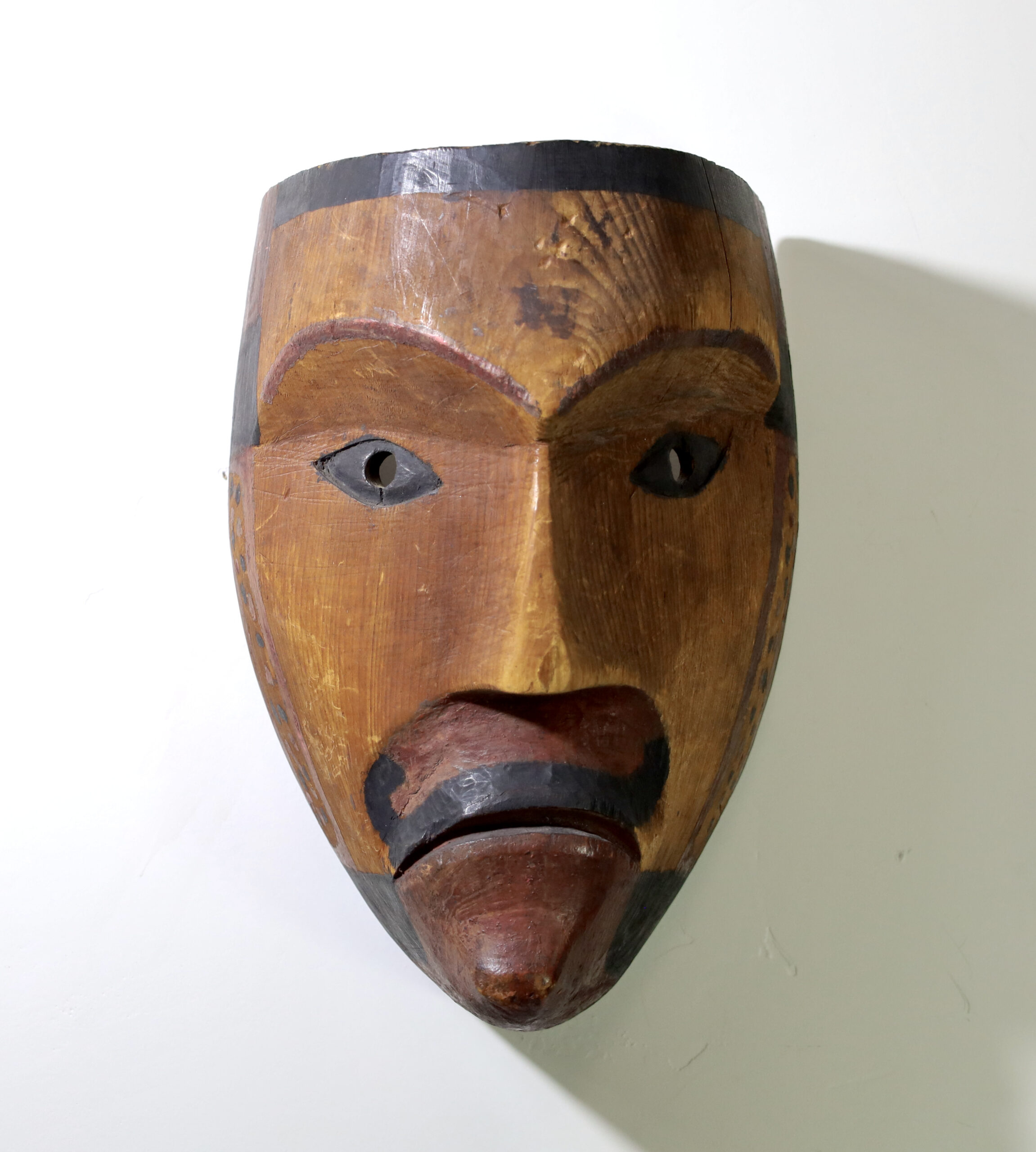 Nootka Mask - c1900
Vintage Nootka mask, c 1900.
Carved with a prominent brow and chin, and having great period paint on the exterior.
Partial paper label on the interior.
Some cracking to the upper left side.  (see images).
Measures 12.5 inches by 7.5 inches x 7 inches.
Price $7500
Click on price to purchase or inquire.