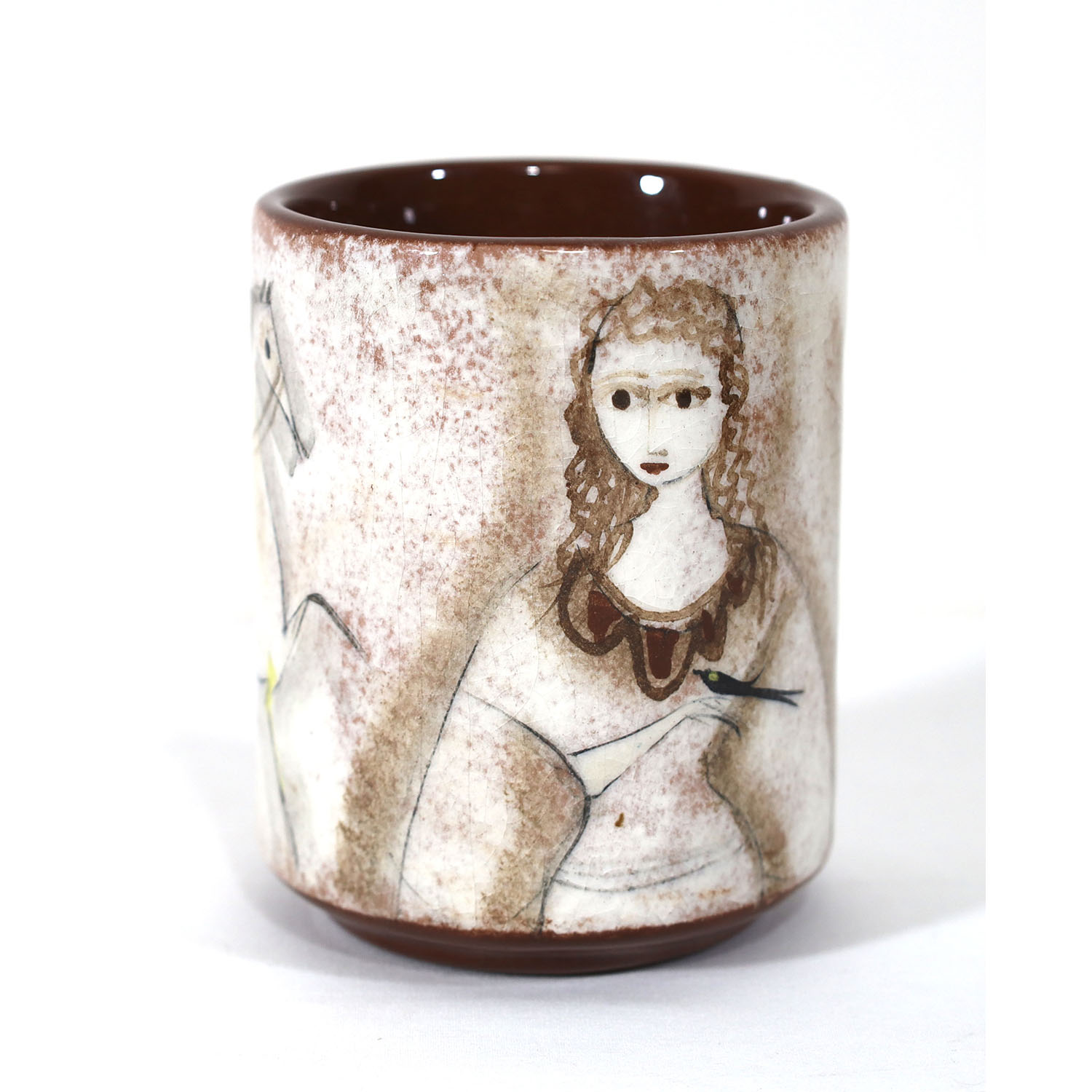 Polia Pillin - Painted Cup
Polia Sunockin Pillin, (Polish/American 1909-1992), was and American painter and ceramist.
Pillin exhibited her work widely during her lifetime.  Her works can be found a numberous public and private coillections around the world.
Studio pottery vessel with modernist design, including a young woman, a hourse, a tree and a rooster.
Great condition.
Measures 3 3/4 x 3 x 3 inches.
Click on price to purchase or inquire.