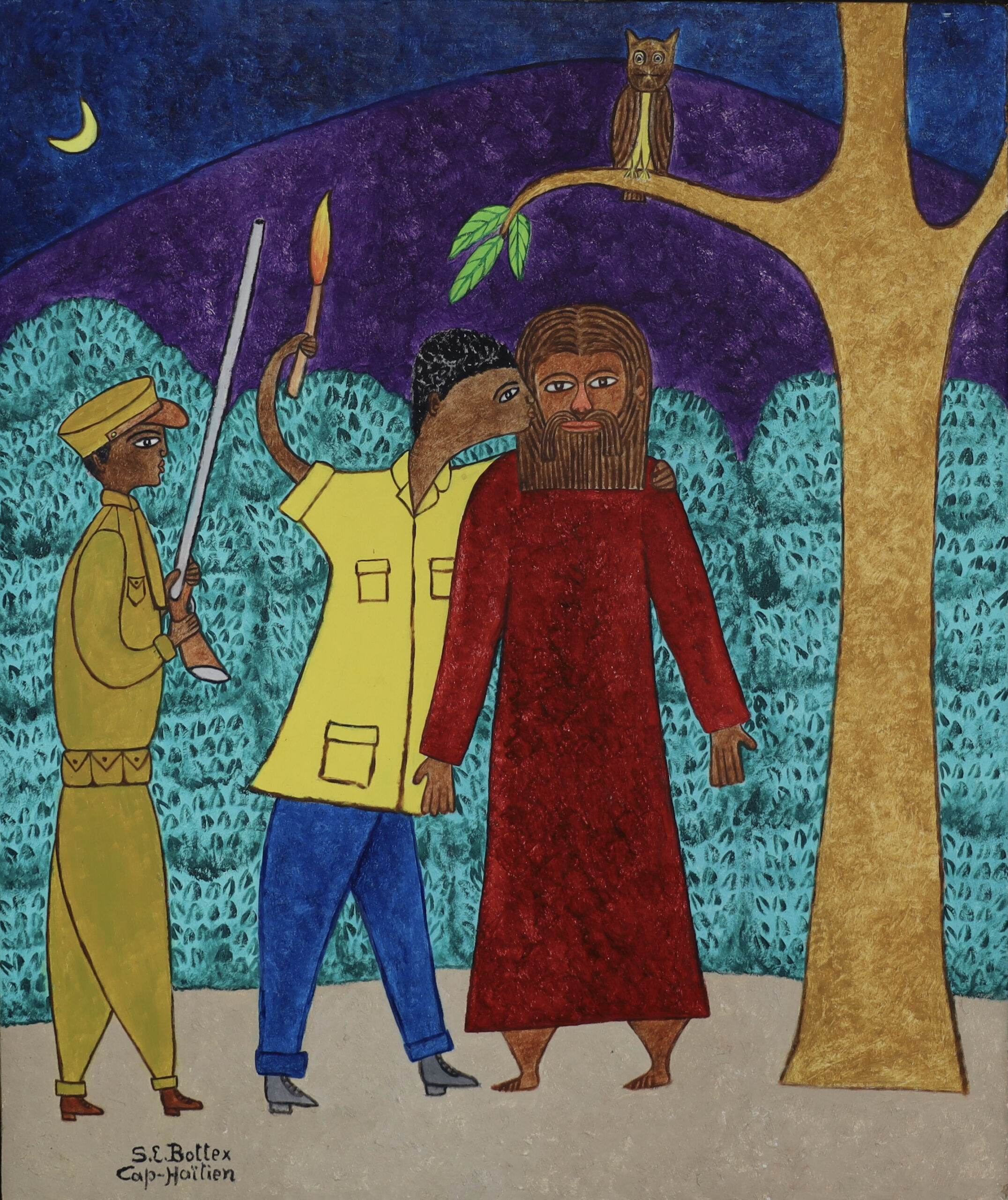 Seymour Bottex (Captain Haitien) - Oil Painting
Seymour Bottex (Captain Haitien) – Oil Painting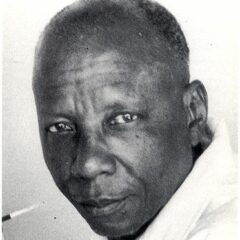 Seymour Bottex (aka Captain Haitien), was born in the early 1920s in Haiti.  No exact records of his birth exist.
Bottex worked as a photographer until 1955 when his older brother Jean-Baptiste encouraged him to begin painting. He joined the Centre d'Art and later the Galerie Issa in Port-au-Prince.
His paintings contain humorous approaches to historical and biblical themes and have been exhibited in the United States, and internationally including in the UK, France and Italy.
Bottex is considered one of the finest Haitian naive painters, and his murals in the Episcopal Cathedral de Sainte Trinité in Port-au-Prince are considered to be the most important achievements in Haitian modern art history.
This work is an oil on masonite panel and depicts a biblical scene known as The kiss of Judas, or Betrayal of Christ.
The work is signed lower left.
Measures 24.75 by 21 by 1.5 inch including the frame.
Click on price to purchase or inquire.