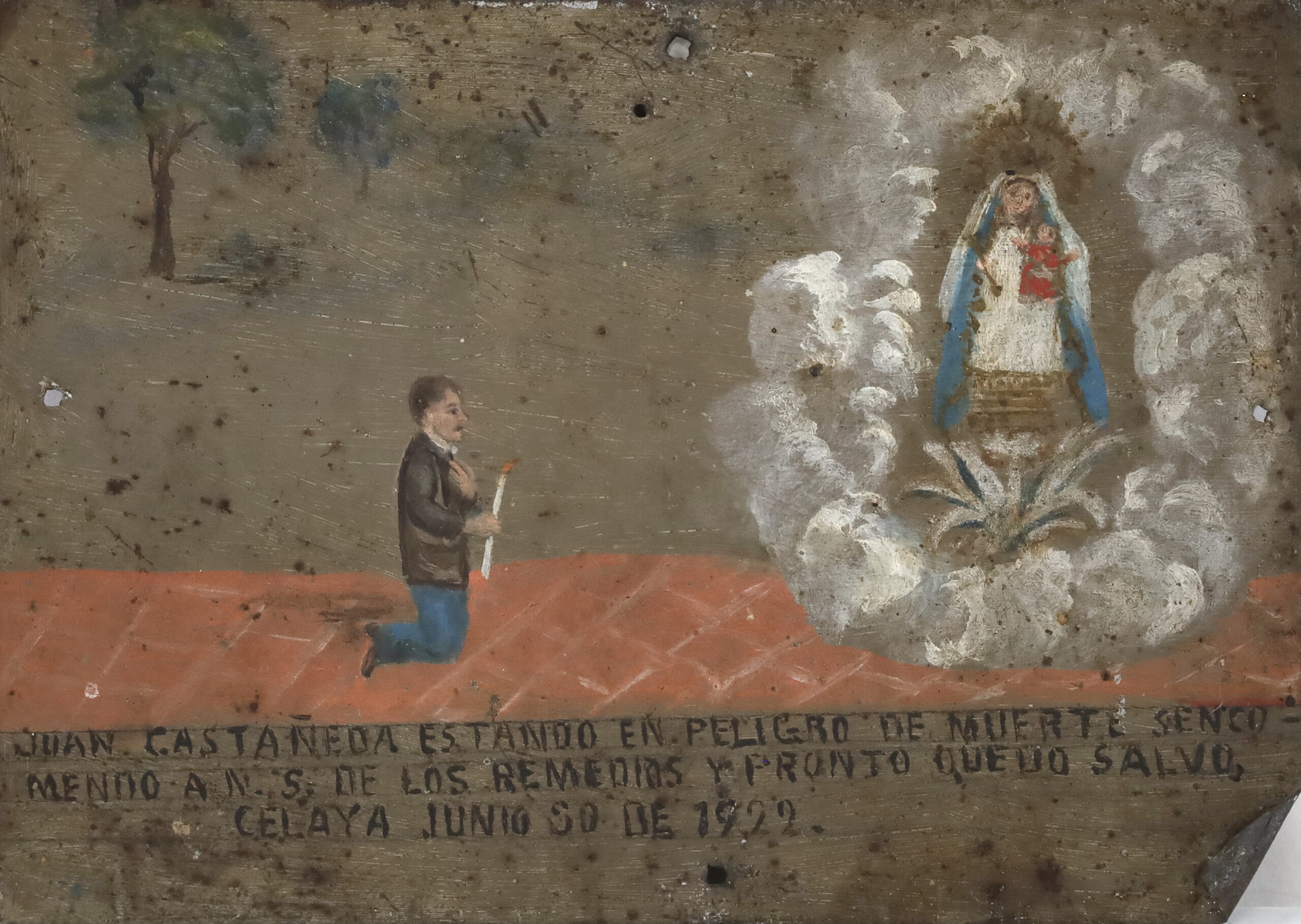 Vintage Mexican Exvoto - Juan Castaneda - 1922
Kazuo Matsubara - 'Chapel Through the Trees' 1927
Vintage Mexican ex-voto by Juan Castaneda, Central Mexico, 1922.
An ex-voto is a votive offering to a saint or to a divinity, and is given in fulfillment of a vow or in gratitude or devotion, usually by a person that has been saved from illness or death by divine intervention.
Ex-votos are placed in a church or chapel where the worshiper wishes to give thanks, and can take a wide variety of forms. They usually include imagery of the lame, or something related to their ailment, imagery of the saint or divinity, and some text explaining a miracle attributed to the helper.
These works, similar to retablos, are usually made by ametuer artists, made with very basic materials.
This work is oil paint in tin and in a rough translation is Juan Castaneda, from Celaya, in Central Mexico, was near death in June of 1922 when he was given remedies that saved his life.
There are nail holes where the ex-voto was once mounted to a wall, and the lower right corner is folded in.
This work is painted on tin, and dates from 1922.
Measures approximately 7 x 5.25 inches.
Click on price to purchase or inquire.