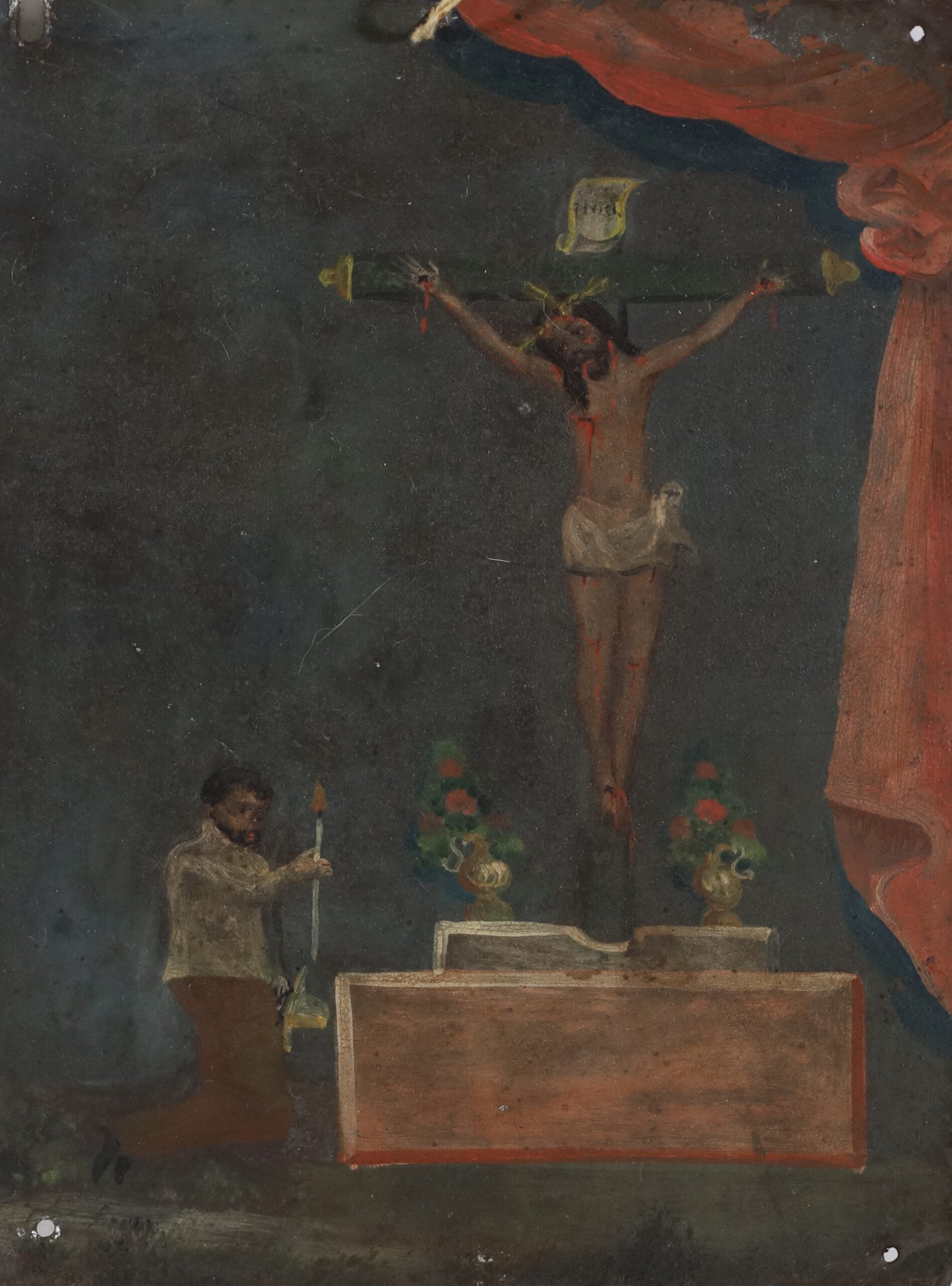 Vintage Mexican Retablo - Man in Prayer
Kazuo Matsubara - 'Chapel Through the Trees' 1927
Vintage Mexican retablo depicting a man in prayer, light a candle.
In Mexican culture, retablos are folk art devotional painting that use iconography derived from traditional Catholic art.
This retablo is painted on tin, and dates from the early to mid 20th century.
Measures approximately 7 x 5.25 inches.
Click on price to purchase or inquire.