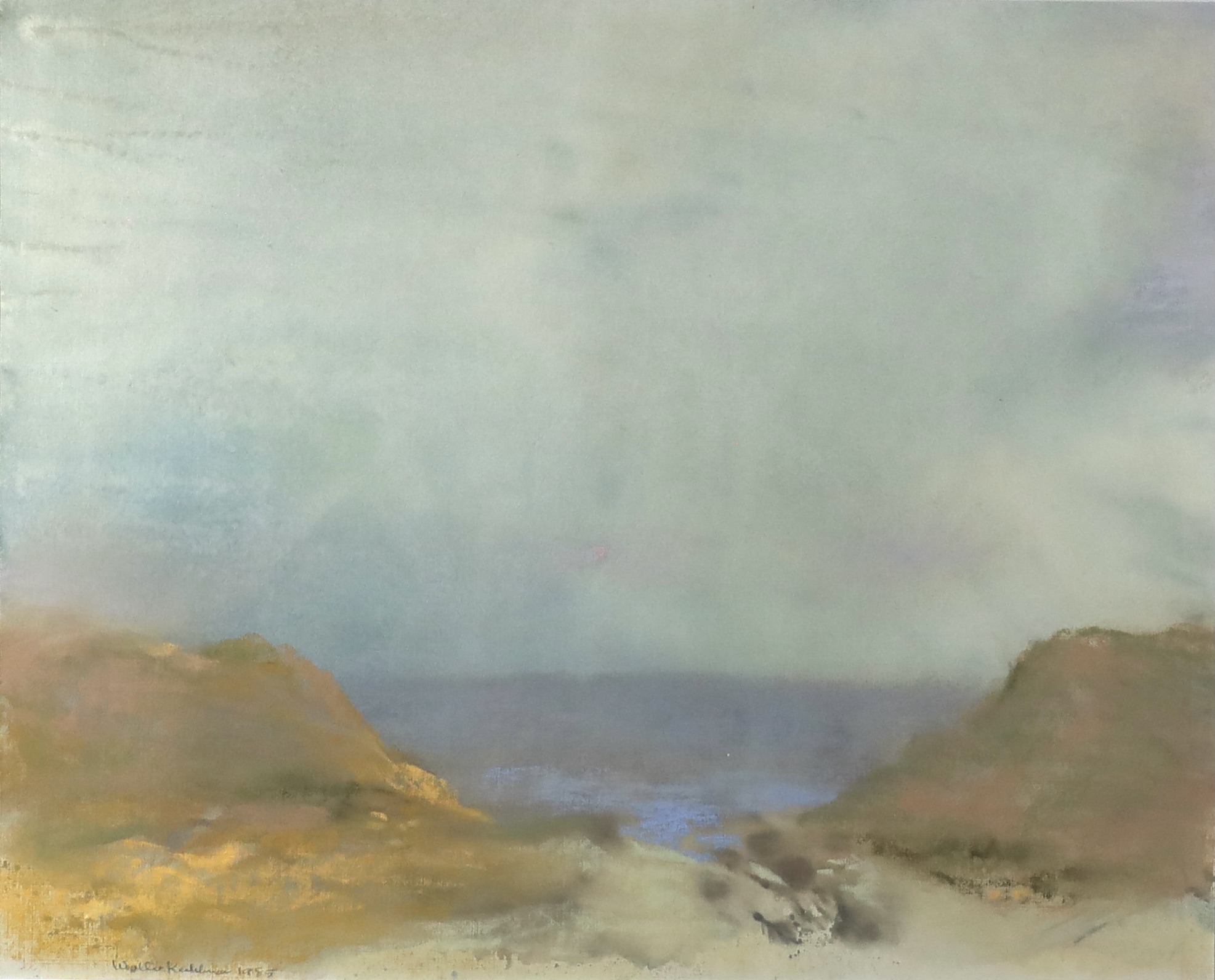 Walter Kuhlman - Navarro Beach
Pastel on paper by San Francisco Bay Area artist Walter Egel Kuhlman.
Walter Kuhlman studied at St. Paul School of Art, Minnesota from 1936-1939, and the University of Minnesota where he received his B.A. in 1941.
He later taught at many institutions including the St. Paul School of Art in 1940-1941, the California School of Fine Arts, 1957-1960, the University California, Berkeley, in the summer of 1959, the University of New Mexico, Albuquerque, 1960-1965, Stanford University in 1966-1967, the University of Santa Clara, 1967-1969, and Sonoma State University, 1969-1988.
Kuhlman's works were exhibited in many shows across the US including at Walker Art Center, Minneapolis, the Berkshire Museum, Pittsfield, Massachusetts, the La Jolla Museum of Art, the Santa Barbara Museum of Art, and the California Palace of the Legion of Honor.
This work is housed in a quality custom frame and measures 22 inches by 25 inches overall.
Excellent condition.
Dated 1985.
Price $1500
Click on price to purchase or inquire.