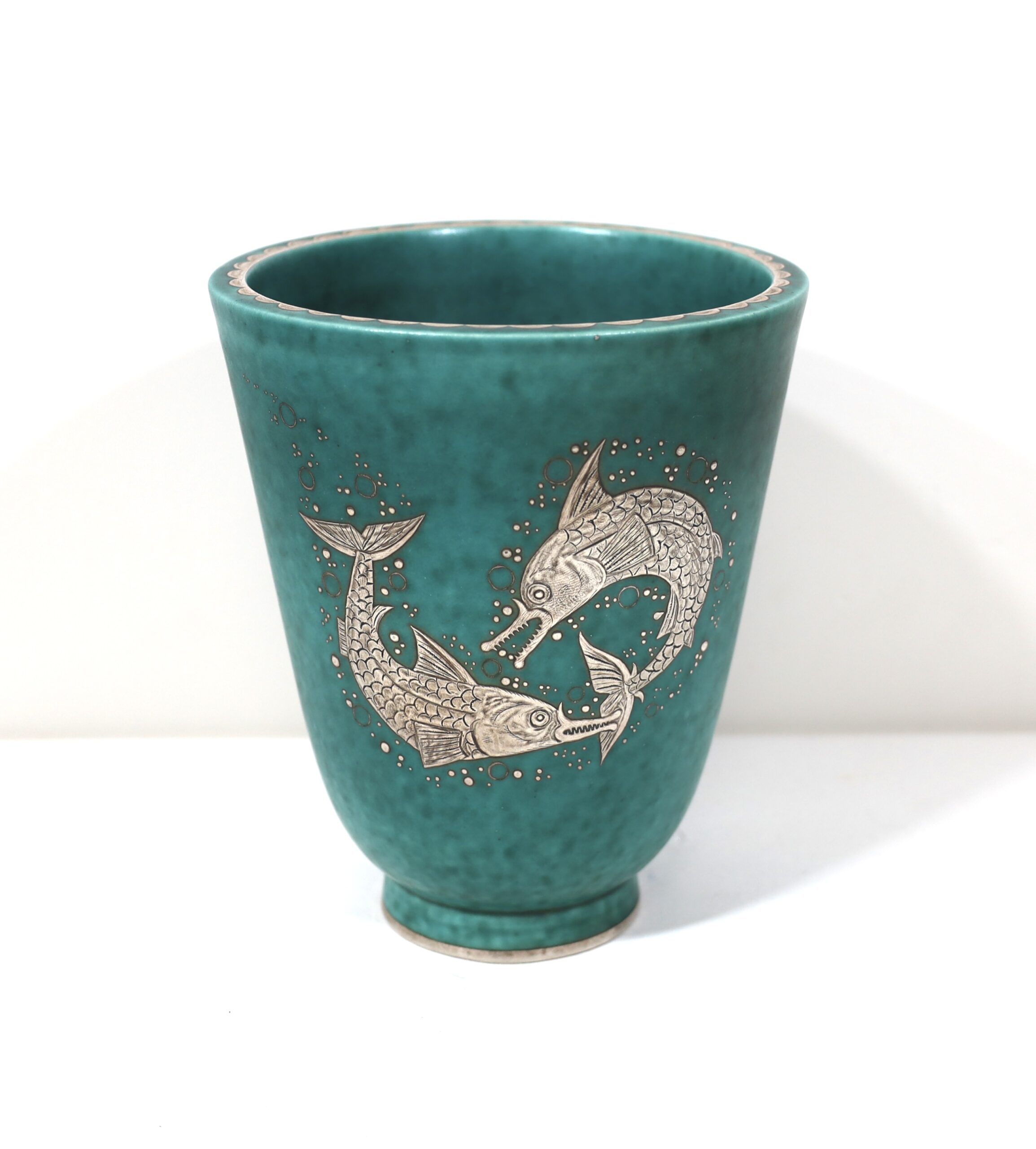 Wilhelm Kage - Evergreen Argenta Ware - Dolphin Sharks
Wilhelm Kage, (Swedish 1889-1960), was a very important 20th century ceramic artist, and was the artistic leader for Gustavsberg in the 1930s and 1940s.  He is often called the father of Swedish modernism.
Kage's work are in many private and public collections around the world, including the Swedish National Museum of Art and Design.
This work, a fluted vase form, is decorated in silver overlay with fighting Dolphin sharks.
Measures 6 x 5 x 5 inches.
Excellent condition.
Click on price to purchase or inquire.