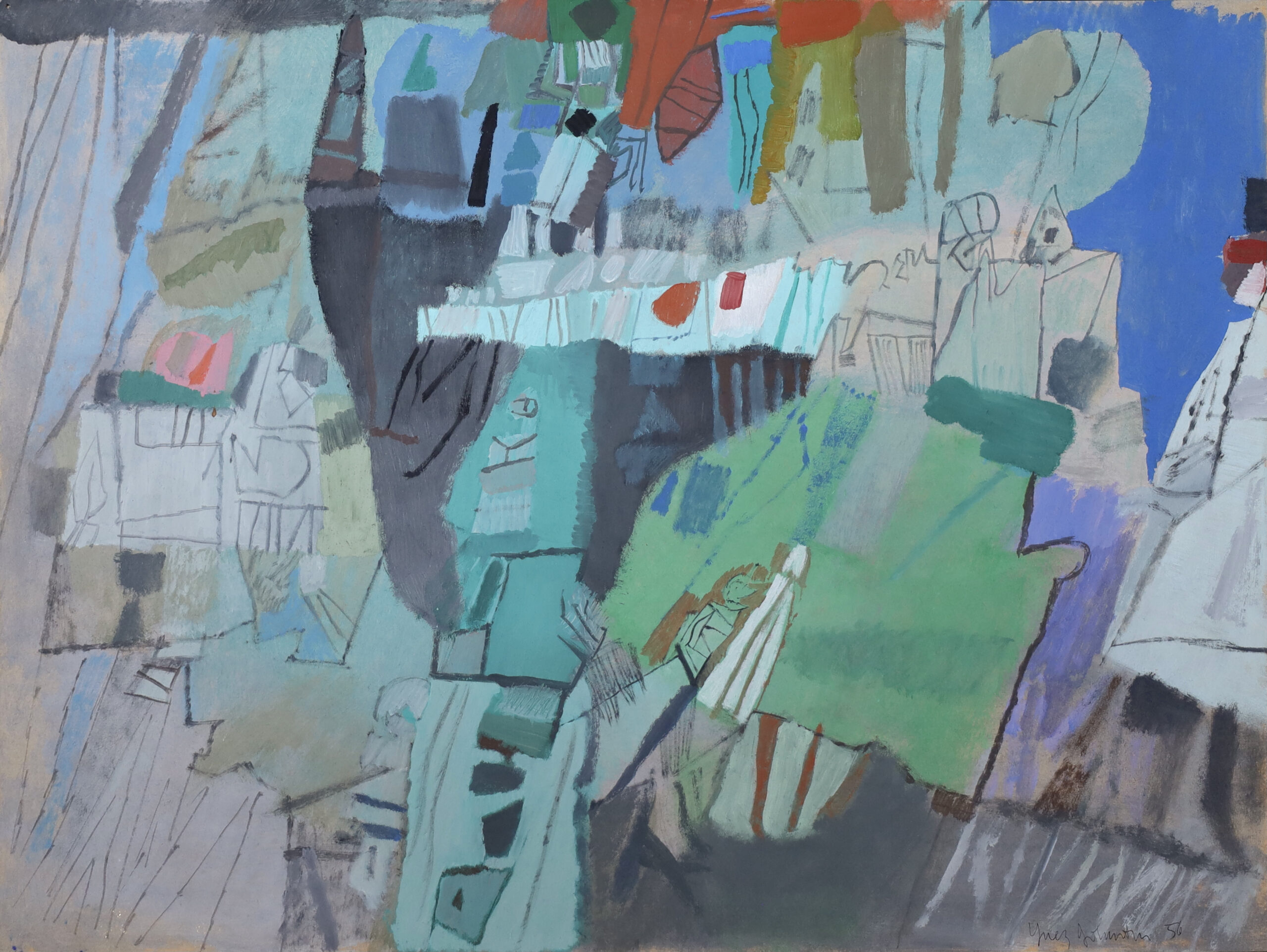 Ynez Johnston - 1956
Ynez Johnston abstract painting on paper, dated 1956.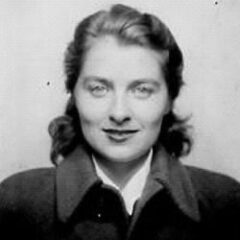 Ynez Johnston, (1920-2019), was a progressive American abstract painter, sculptor and printmaker.
From her birth in Johnston in Berkeley, CA, a hotbed of forward thinking progressive culture, and throughout her life Johnston was surrounded by arts and culture.
Johnston studied art in the Bay Area earning her Masters in Fine Arts there in 1946. After her studies at Cal, Berkeley she traveled extensively through Italy, Mexico, India, and Nepal where she was exposed to many different cultures, customs, and ideas.
Johnston won praise early and often in her life for her unique approach to abstract art, often combining ancient iconography into intricate abstract paintings and sculpture.
Because of her unique style Johnston was the recipient of several grants and fellowships including a Guggenheim Fellowship for fine art, which allowed her travel to Italy, a Louis Comfort Tiffany Foundation grant for painting and printmaking, and a National Endowment for the Art grant.
When she was not traveling, she often taught at colleges and art schools including the University of California, Berkeley (1950–1951),  Colorado Springs Fine Art Center (1954–1955), the Chouinard Art Institute (1956), California State College (1966–1967, 1969, 1973), the University of Jerusalem (1967), and Otis Art Institute of Parsons School of Design (1978–1980).
Johnston's works are held in many important private art collections around the world and are featured in important public institutions including the Museum of Modern Art, the Whitney Museum of American Art, the Metropolitan Museum of Art, the Smithsonian American Art Museum, the Art Institute of Chicago, the Los Angeles County Museum of Art (LACMA), the National Gallery of Art.
This painting was recently exhibited in 'Sacred Landscapes : The Art of Ynez Johnston' at the Sonoma Valley Museum of Art in Sonoma, CA.
Ink and watercolor on paper.
Measures 18 x 24 inches sight size, and 21.5 x 27.75  x 2 inches overall including the framing.
Signed lower right and dated 1956.