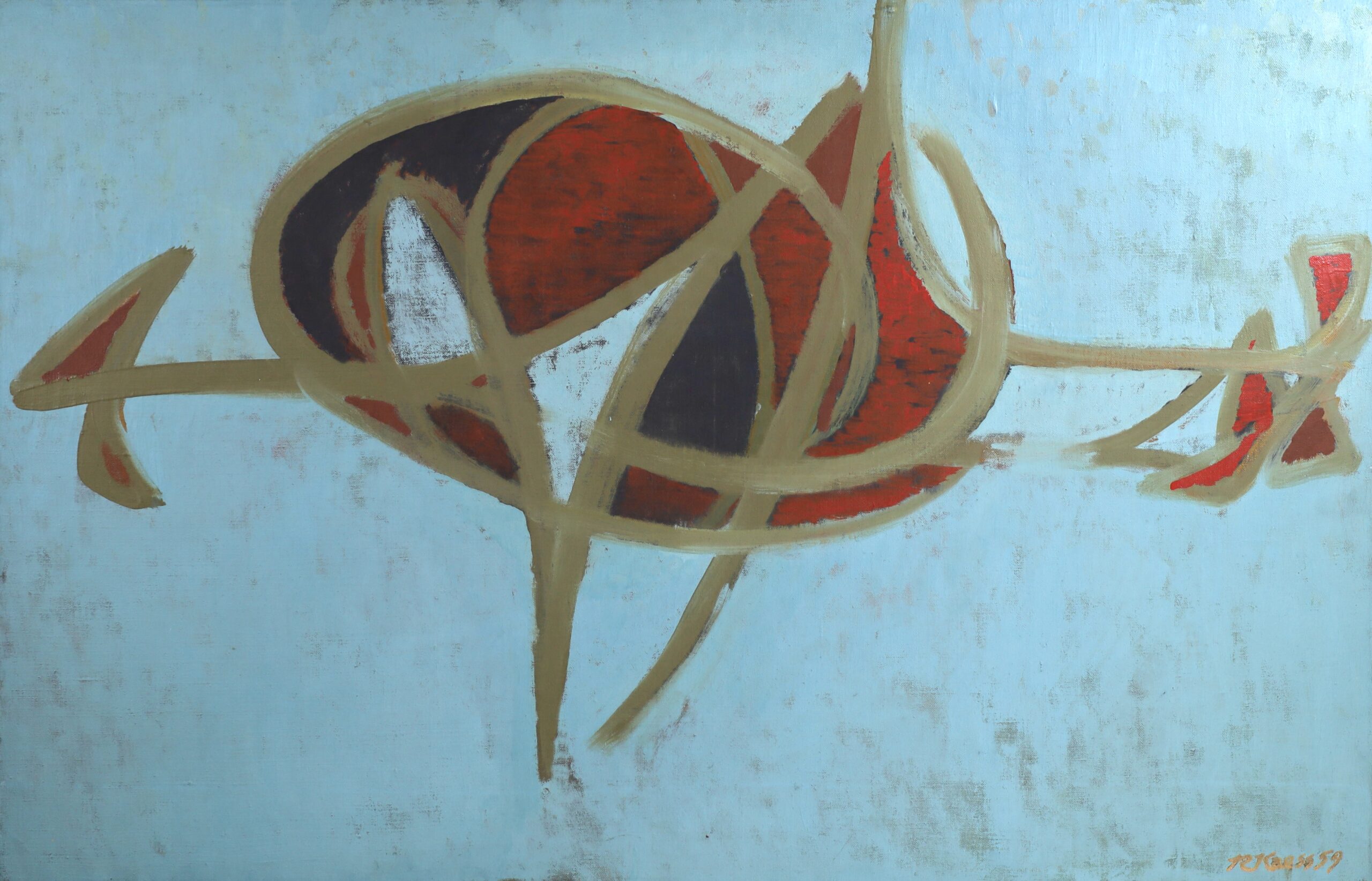 Robert Kaess - Abstraction - 1959
Robert Kaess, (1923-1991), was an American abstract expressionist painter associated with the San Francisco Bay Area abstract expressionist movement.
Kaess studied at the University of California under Margaret Petersen, Erle Loran and John Haley, where he received his Bachelor in Faine art degree in 1948 and his Master in Fine Arts degree in 1950.
Kaess traveled to Europe in 1952 where he continued his art studies and painting.
Becoming allergic to oil paint in the late 1950's Kaess returned to University California, Berkeley to study medicine.  Upon his graduation he entered the medical field and only worked as an artist causally.
Kaess had a one man exhibition in London in 1953, and showed his works at several Bay Area venues including the Annual Painting and Sculpture Exhibition of the San Francisco Art Association at the San Francisco Museum of Art in 1951, and several Oakland Art Gallery annuals.
This work is an oil on canvas from 1959 and was recently purchased from the estate of a northern California collector.
Measures 26  x 40 x 2 inches overall including framing.
Click on price to purchase or inquire.