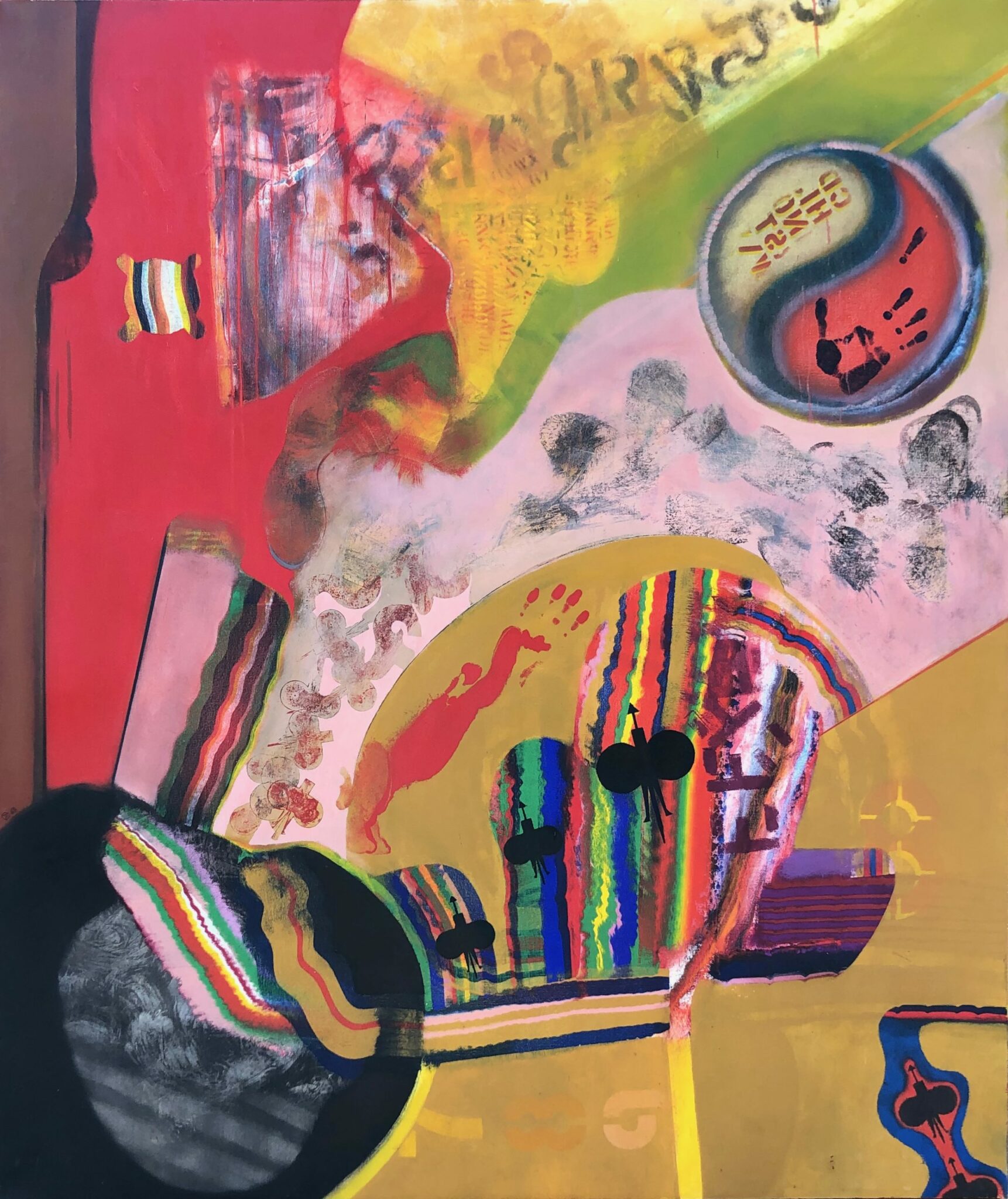 Thomas Akawie - 1963
Large abstract oil on canvas by San Francisco artist Thomas Akawie.  This work was recently acquired from the artist's estate and was taken to our conservator where it was cleaned and placed on a new stretcher.
Thomas Akawie was a California painter who exhibited his work at shows around the United States from the 1950s to through the 2000s including shows at the SFMOMA, the Whitney, and the New York World's Fair.
This work is a large example of Akawie's abstract work from the early 1960s and includes stencil work and the use of the artist's body to apply paint to the canvas.
The painting is in perfect condition.
Monogrammed and dated.
Measures 71 inches, by 60 inches, by 1.25 inches overall.
Date – 1963
Click on price to purchase or inquire.