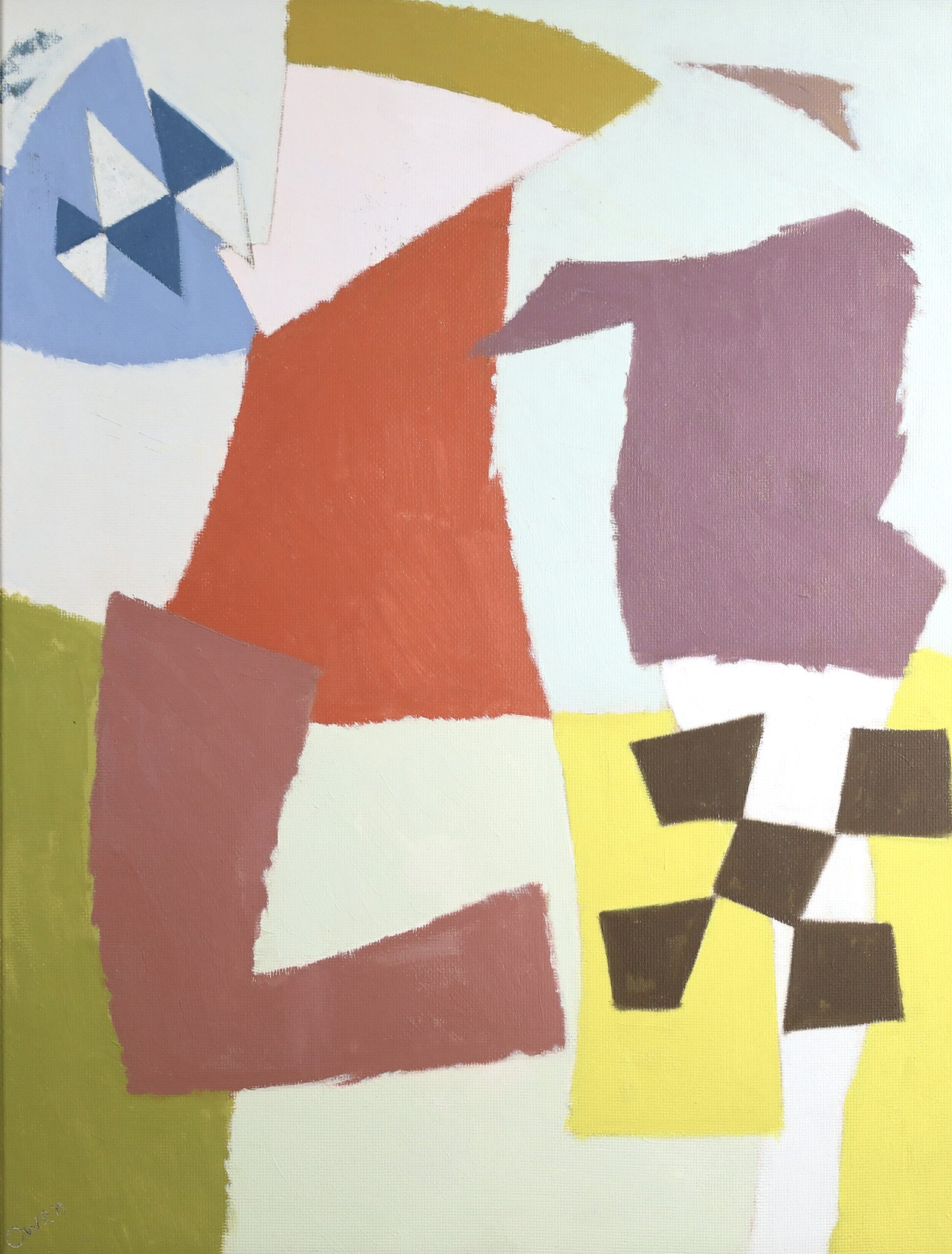 William Bishop Owen Jr - Abstraction
William bishop Owen Jr, (1895-1963), was an American painter and educator.
William Bishop Owen Jr was born near Chicago, Illinois. He attended the University of Chicago and enrolled in the Art Institute of Chicago in 1914. Later he attended and graduated from the Arts Students League in New York where he studied under John Sloane, George Bellows, and Robert Henri.
Owen spent his summers of this period as an early participant of the active art colony of Woodstock, New York.
He joined the faculty of the Art Institute of Chicago in 1921 where he taught until 1927, sans a two year sojourn to paint in Wyoming.
During the early 1920's William exhibited at various shows at the Art Institute winning the Butler Prize in 1921, the Eisendrath Prize in 1923, and the Thompson Prize in 1925. He left the Art Institute to study in Paris under Andre L'Hote and travel and paint in southern France and Majorca.
When the great depression hit William joined other prominent artists to work for the Public Works of Art and the Federal Arts Project in New York City. Later he painted and conducted art classes in Cold Springs, NY, where he lived and worked for 10 years.
William moved to Roanoke, Virginia in 1950 where he painted and taught at the University of Virginia, and later at two women's colleges, Hollins College and Randolph Macon's Woman's College at Lynchburg, while still pursuing his own art.
Throughout his life William taught, and pursued his first and most compelling love, painting. His art style went through many phases, winning acclaim for his earlier traditional landscape paintings, and eventually turning to abstraction, which he considered to be the climax of his life's work.
William's work is held in the permanent collections of the Frederick R. Weisman Museum of the University of Minnesota, Minneapolis, MN, and the Maier Museum of Art, Randolph-Macon Women's College, Lynchburg, VA..
More recently two of Owen's works were used to decorate the walls of the Bloom House in the Tim Burton film 'Big Fish', (one of my favorite films).
This work is an oil on masonite.
Measures 28 x 22 x 1.25 inches overall, including framing.
Housed in a contemporary frame.
Click on price to purchase or inquire.