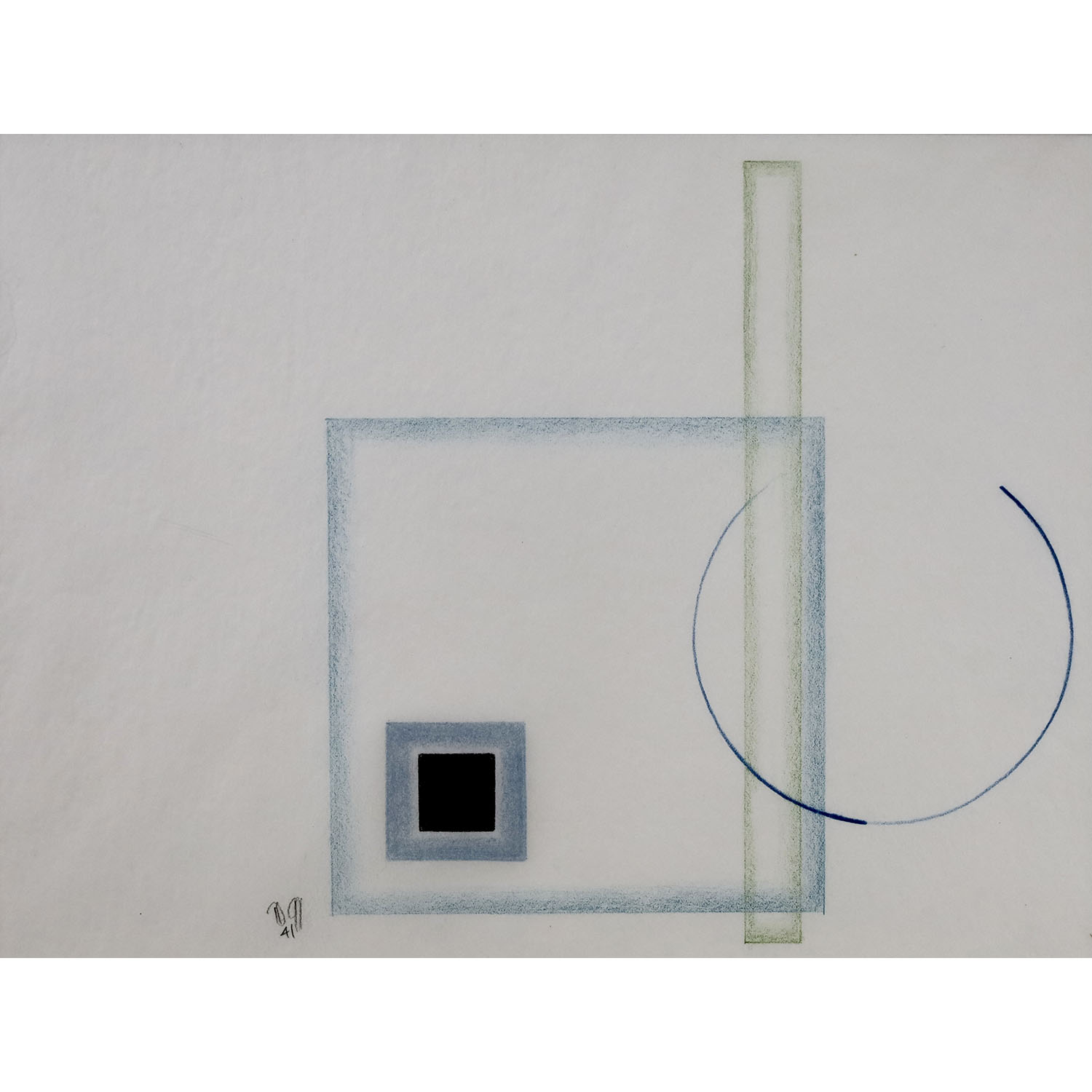 Dwinell Grant - Contrathemis #2431
'Contrathemis #2431' by Dwinell Grant.
This work was created for Grant's pioneering film, 'Contrathemis' ,1941.
For his historic stop-motion animation 'Contrathemis' Grant created more than 4000 colored pencil drawings and collages which he photographed and sequentialized, to create art in motion, freeing him and the world from static art. Using color gels and automobile headlights as lighting, Grant crafted an 8 minute long, pioneering film that changed art film culture.
This work is number 2431 in the sequence.
Framed under UV plexiglass.
Measures 14.75 x 17.25 . 1.5 inches overall including frame. (7.5 x 10 inches sight size).
Click on price to purchase or inquire.