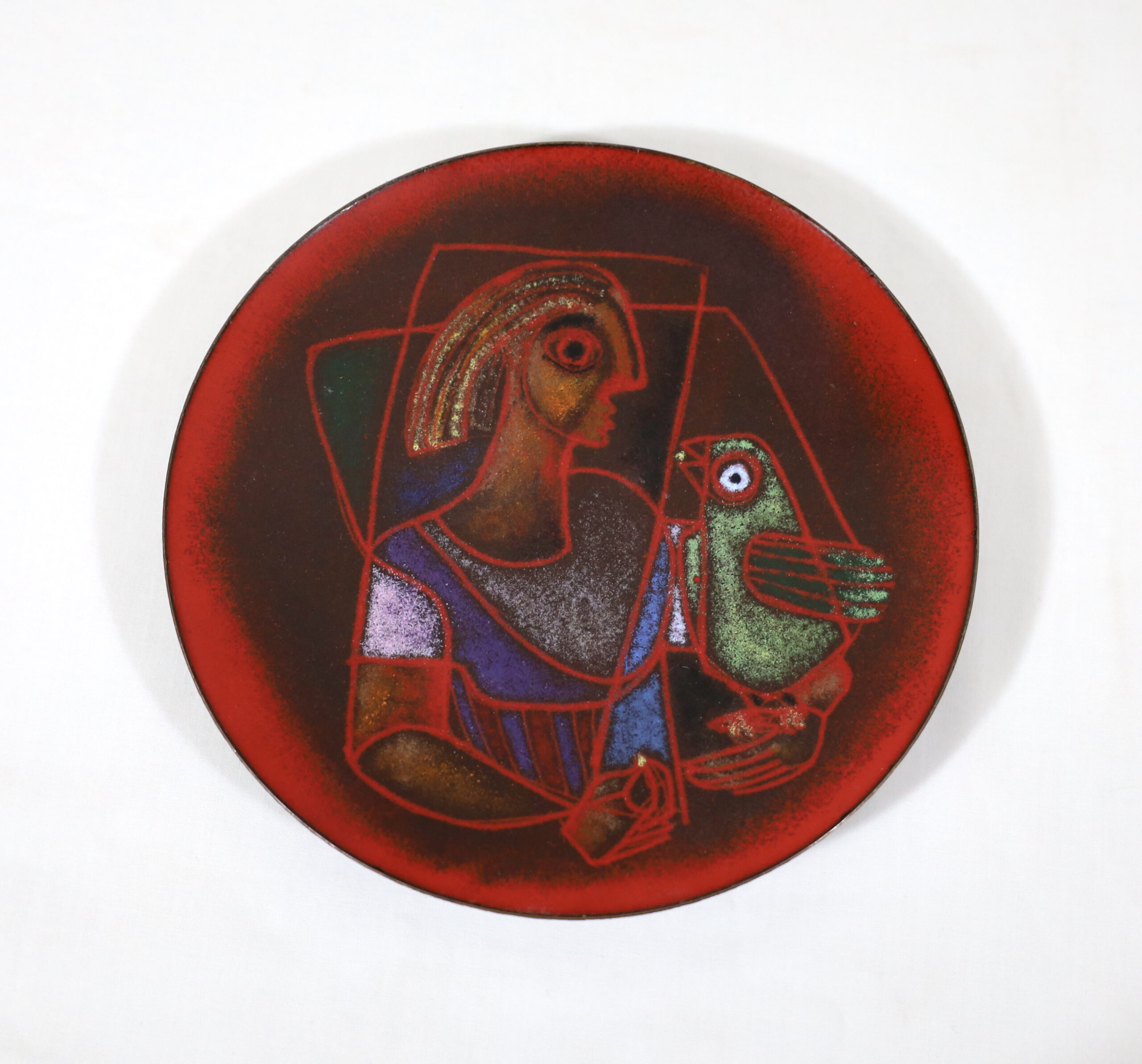 Ellamarie and Jackson Woolley - Modernist Enamel Bowl
Modernist enamel bowl depicting a woman with a bird by Ellamarie Woolley.
Ellamarie Woolley, (1913–1976), was an American enamel artist working inn San diego, California.
This work is an enamel on copper.
c1950s.
Signed and identified on the bottom.
Measures just under 7 inches across.
Click on price to purchase or inquire.