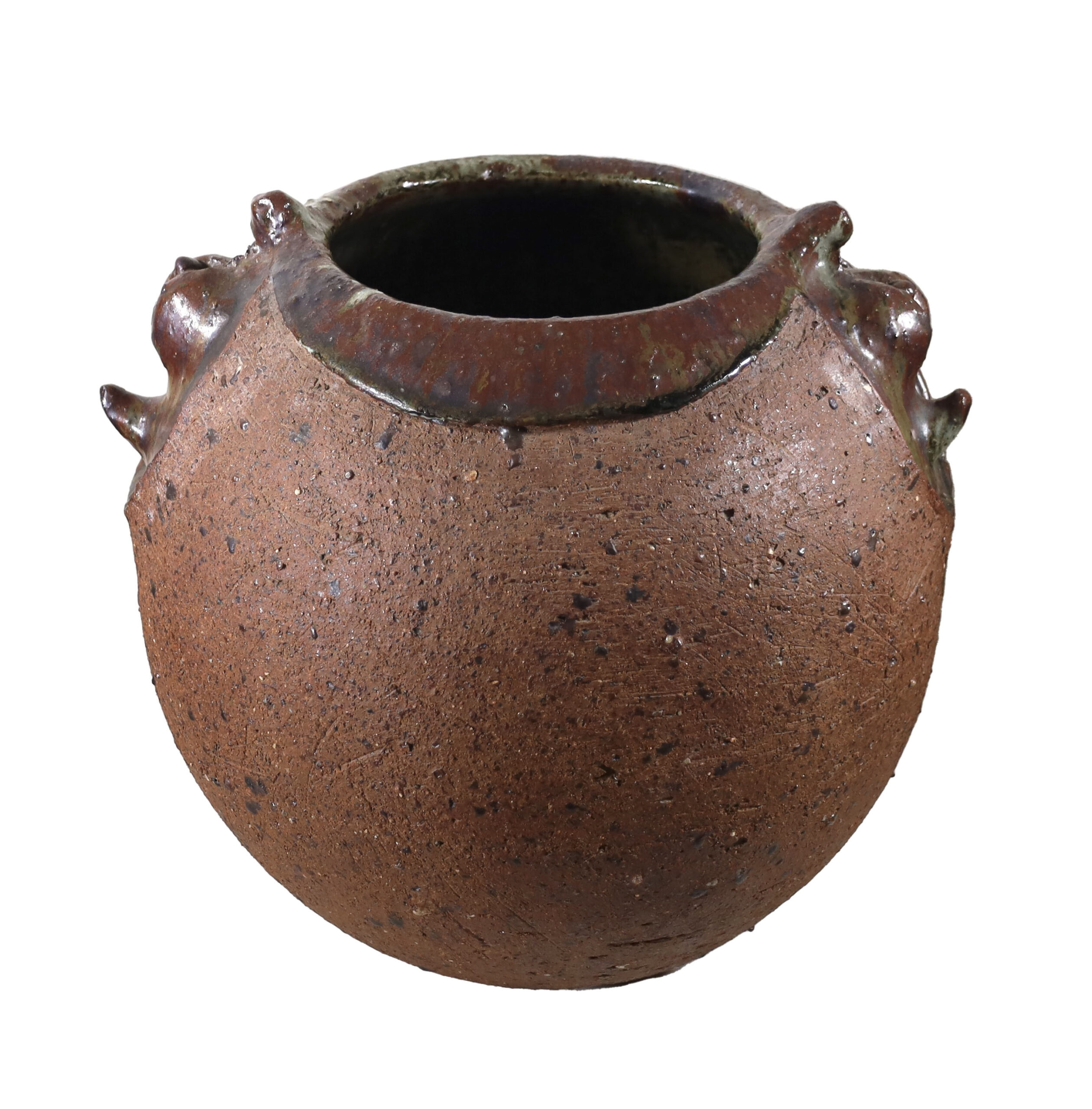 Robert Sperry - Large Sculptural Vessel

Robert Sperry – Large Sculptural Vessel
Robert Sperry, (American 1927-1998), was a highly regarded American ceramicist during his lifetime.
Sperry was born in Illinois.  He earned a BA degree from the University of Saskatchewan and in 1954, a Bachelor of Fine Arts Degree from the Art Institute of Chicago, and his Master of Fine Arts Degree from the University of Washington.  Sperry went on to become a faculty member at the University of Washington from 1955 until his retirement in 1982.
This is a great sculptural vessel by a renowned figure in the world of American studio ceramics. Sperry created functional ceramics, and sculptural works, including some public works of art. This piece is a large vessel that Sperry created as both a functional vessel, and a sculptural work of art.
Measures 14 x 16 x 15 inches.
Excellent condition.
Click on price to purchase or inquire.