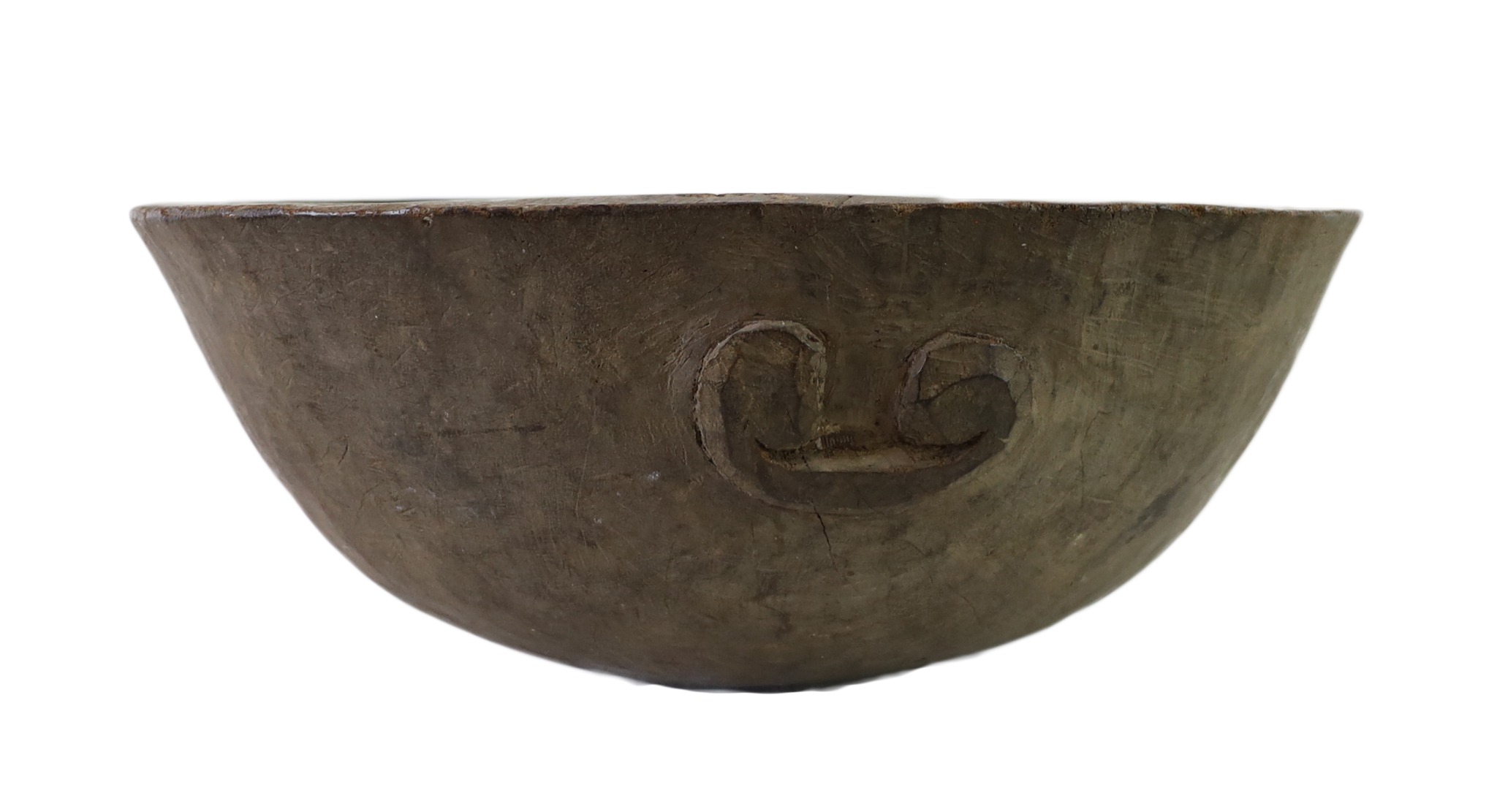 Trobriand Bowl - Massim Peoples
Unique Trobriand Bowl – Early 20th Century
Unusually carved wood bowl from the Trobriand Islands, the Massim peoples.
The Trobriand Islands are an archipelago of coral atolls off the east coast of New Guinea that total approximately 175 square-miles in size..
The Trobriand people are a part of the nation of Papua New Guinea and their total population is approximately 12,000 indigenous inhabitants.
Due to the small population, tribal arts from the Trobriand Islands are rare.
This decorated bowl has a uniqueness I have not come across before, nor have I been able to identify the purpose of.  The exterior of this bowl has a very simple and pleasing design that is found on bowls from the area, however, the inside of the bowl is flat.  Whereas the interior of most carved wood bowls, or any bowl for that matter, are completely concave and have equal thickness throughout, this bowl has a thicker, heavy, flat area to the bottom.  One might speculate that the bowl was not finished being carved, however, this would not account for the almost perfect flatness to the interior bottom.  It could be the bottom was left thick to keep it weighted, but this again does not speak to the flat bottom.
The bowl appears to have much use, and the interior has a partial coating that may have been to waterproof the interior.  (see images).
Measures 13 inches wide and 5 inches tall.
Click on price to purchase or inquire.