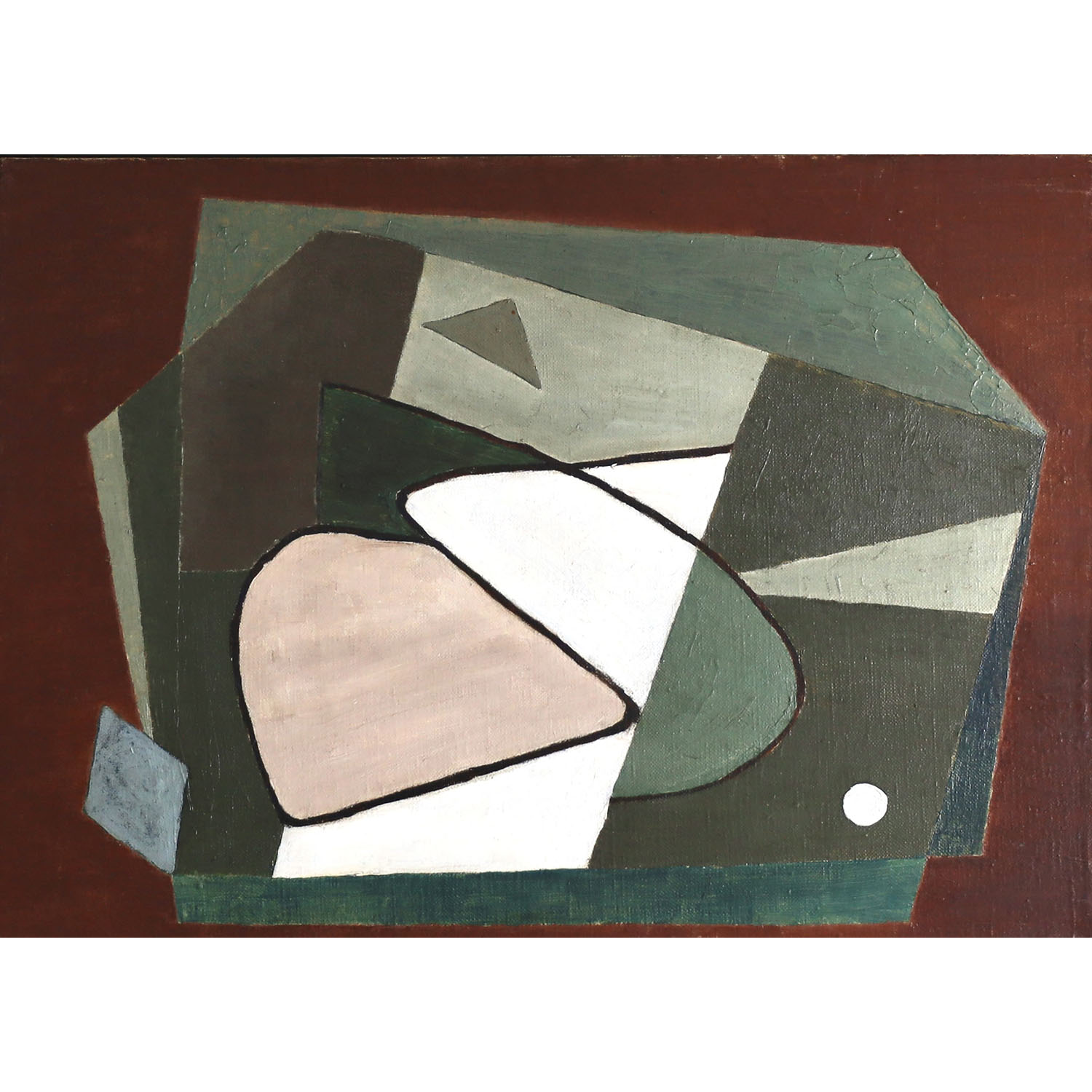 Albert Eugene Gallatin - No. 20
Albert Eugene Gallatin, (1882-1952), was a leading modernist painter in New York City in the early 20th century.
AE Gallatin was born in Villanova, Pennsylvania into a prominent banking family of Swiss descent. Gallatin inherited a family fortune upon his father's death in 1902.
Gallatin moved to Park Avenue in New York and became one of the most eligible bachelors in Manhattan, and he became a passionate and knowledgeable collector and patron of modern art.  His art collection included works by leading Americana and European modern artists including Picasso, Braque, Mondrian, Juan Gris, Charles Sheeler, Charles Demuth and John Marin.
Gallatin himself began painting in 1926. His style was strongly influenced by the cubist works of Picasso, Braque, and Gris.
Engaging with other American modernist artist George L. K. Morris, Suzy Frelinghuysen, and Charles G. Shaw, Gallatin began to promote American abstraction.
This painting is a quintessential work by the artist.
Titled: 'No. 20'.
Date: 1949
It measures 8 x 10 inches sight size, and 17 x 21 x 1.25 inches overall including framing.
Housed in a modern contemporary frame.
Great condition.
Click on price to purchase or inquire.