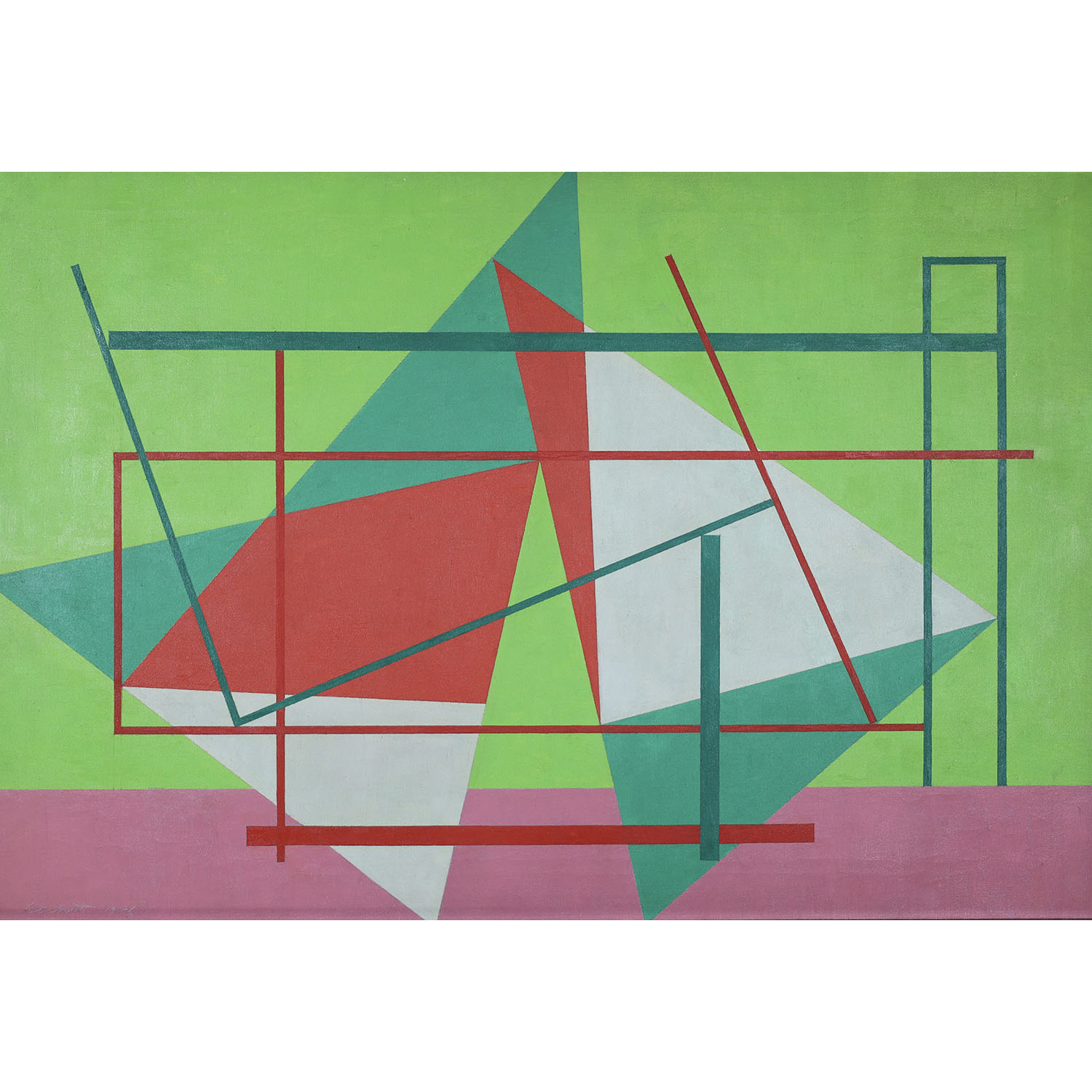 Edward Corbett - 1946
A very rare, early oil painting by Edward Corbett, dated 1946.
This work was created when Corbett was studying and socializing with Ad Reinhardt, and had jsut became a member of the American Abstract Artists group.
Oil on stretched canvas.
Dated 1946.
Professionally cleaned and framed in a contemporary frame.
Provenance: The collection of Allan Temko, a well-known San Francisco architecture critic, and writer, who built a world class collection of modern art in his lifetime.
Measures 24.5 x 34.5 x 1.5 inches overall, including frame.
Click on price to purchase or inquire.