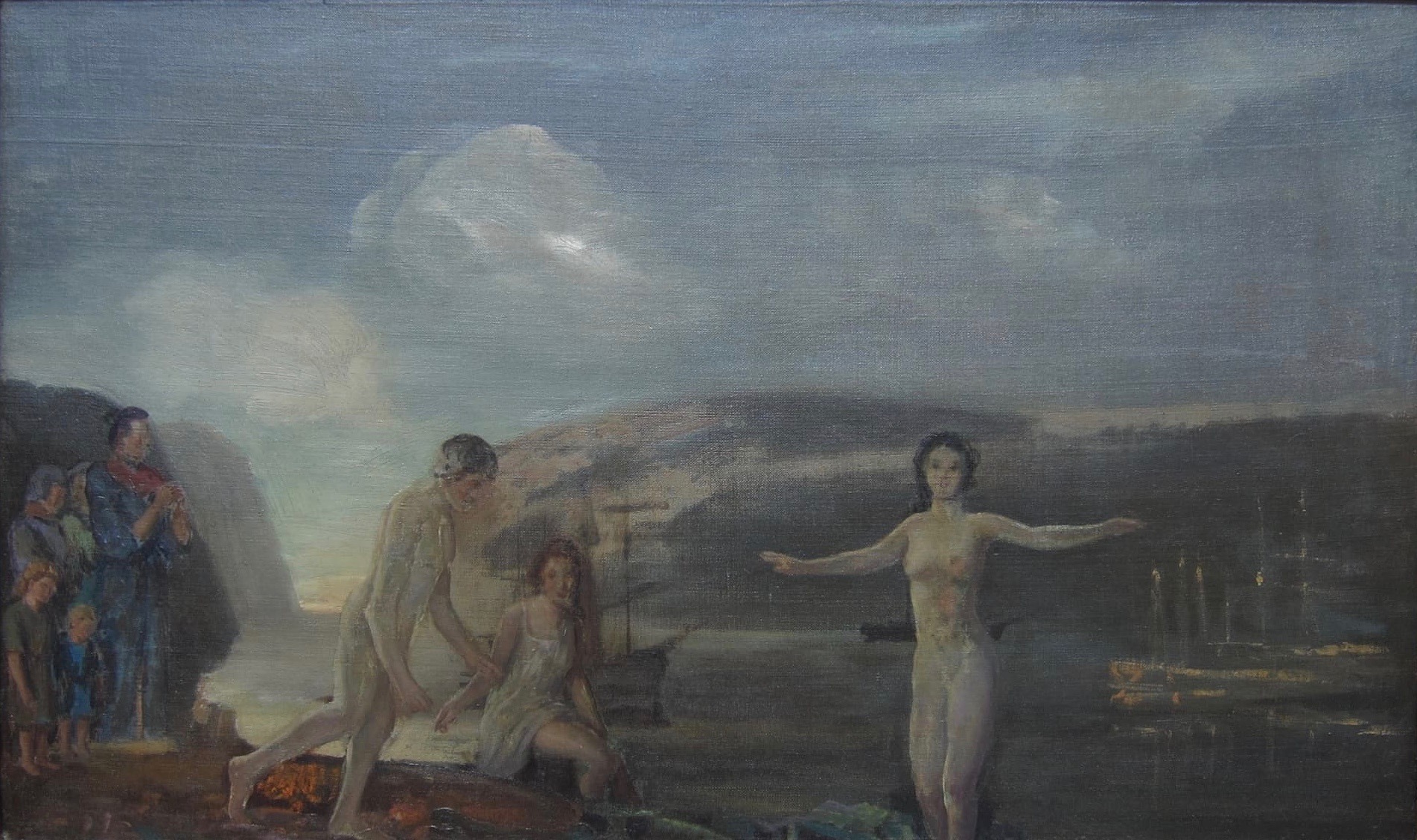 Arthur Bowen Davies - circa 1920
A quintessential oil on canvas by American modernist Arthur Bowen Davies.
Titled 'Fjording Song' depicting a gathering of figures on the bluffs of a fjord, where masted sailing ships are moored.
Early 20th century.
Measures 17.5 inches by 29.5 inches sight size, and 23.25 inches by 35.25 inches by 3.25 inches overall including framing.
Housed in a period frame, and retains a gallery label from a previous exhibition.
Click on price to purchase or inquire.