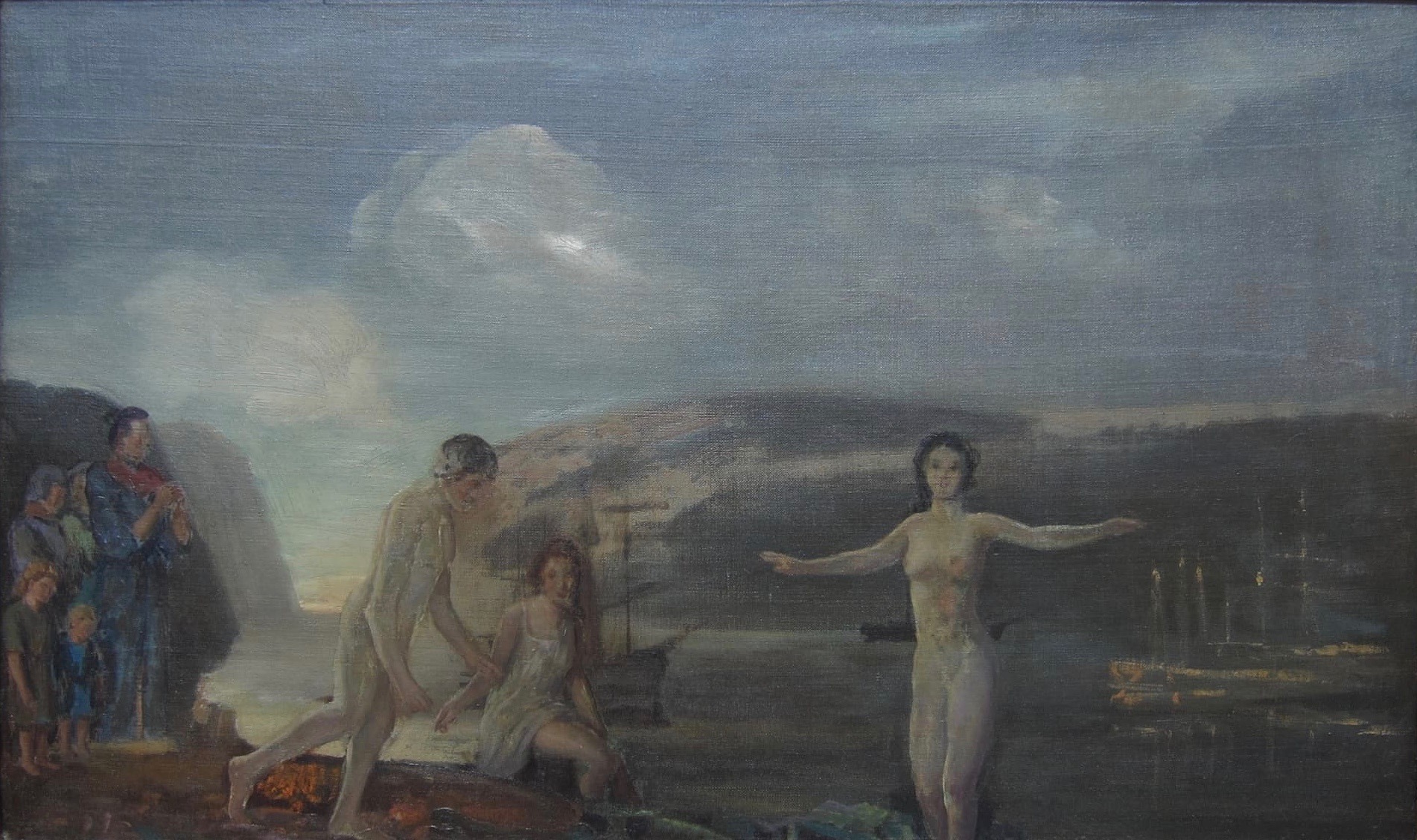 Arthur Bowen Davies - circa 1920
A quintessential oil on canvas by American modernist Arthur Bowen Davies.
Arthur Bowen Davies, (1862-1928), was an avant-garde American artist and is known as one of the founding fathers of modern art in the United States. Davies was one of the most successful artists of the early 20th century in the US.  He often painted ethereal paintings of figures in a landscape.
Davies' works were highly regarded during his lifetime and collected by many of the leading art connoisseurs of the time.  He was also the principal organizer of the famous 1913 Armory Show in New York, and a member of the Group of 8 in New York.
Davies works are held in prestigious private art collections and institutions including the Met, LACMA, the Hirshhorn, the National Gallery in Washington DC, the Smithsonian, The Walker Art Center, The Sheldon Museum, and more.
Titled 'Fjording Song' depicting a gathering of figures on the bluffs of a fjord, where masted sailing ships are moored.
Early 20th century.
Measures 17.5 inches by 29.5 inches sight size, and 23.25 inches by 35.25 inches by 3.25 inches overall including framing.
Housed in a period frame, and retains a gallery label from a previous exhibition.