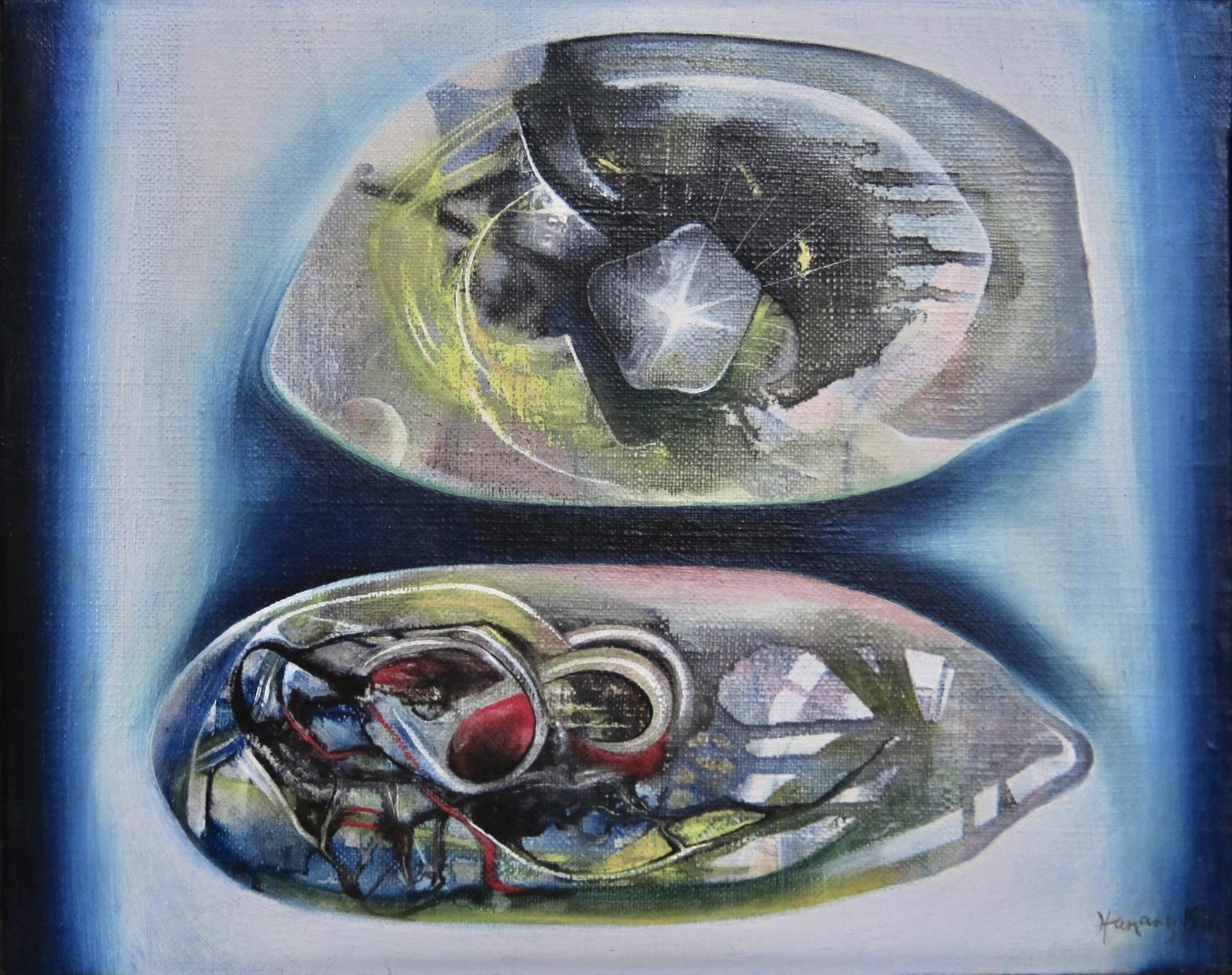 Hanani Meller - Self Portrait - 1941
Surrealist self-portrait painting by Hanani Meller, dated 1941.
This small painting is an oil on stretched canvas, framed in an artist made stip frame by surrealist Hanani Meller.
Hanani Meller, aka Hanany Meller, D'Hanany, D'Hanani, was born in Israel and later moved to the United States settling in New York City.
In New York Meller became heavily involved in the budding surrealist movement there in the 1930s and 1940s.  Meller was included in the 1940 exhibition titled '12 American Non-Objective Painters' held at the Museum of Non-Objective Art, (the Guggenheim).
Meller also designed covers for the influential literary and art magazine View, which was established by fellow artist and writer Charles Henri Ford as a mechanism to introduce surrealist art to the American public.
Meller's paintings are scarce and hard to find for sale.
This work is in great condition and is signed and dated on the front lower right, and signed, dated, and titled 'Self-Portrait: (An Eye and Heart) verso.
Measures 9.75 inches by 12 inches overall including framing.
Dated 1941
Click on price to purchase or inquire.