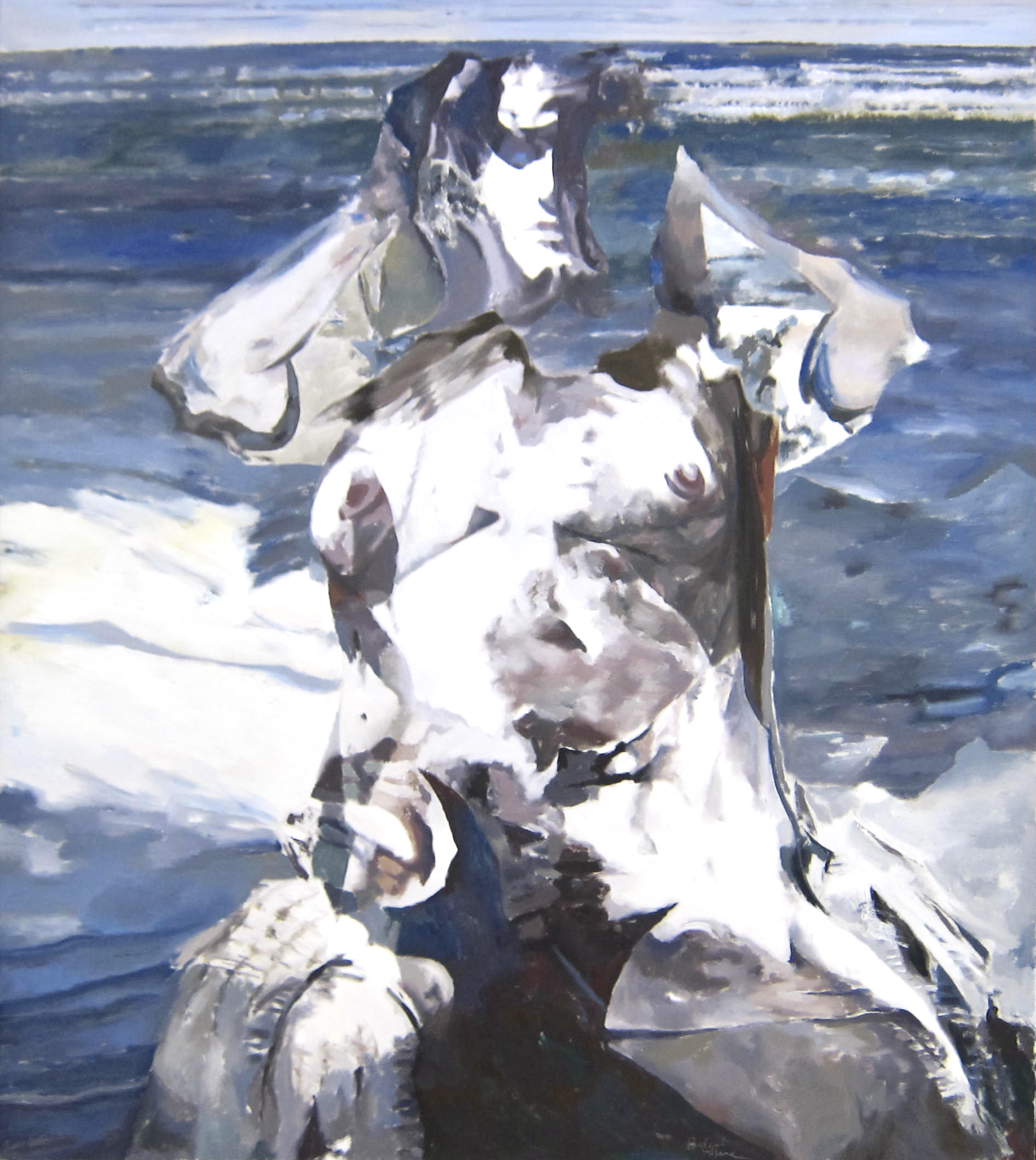 Balcomb Greene - Figurative Abstract
Balcomb (John Wesley) Greene, (1904-1990), was an American abstract painter based in New York.
Greene is known as an artist that bucked current trends in favor of his own interpretations of what art should be. 
During his career Greene worked in two different painting styles:  In the 1930s, when Green first began to paint, and while most artists were painting realist works of art, Green painted geometric abstractions.  In the 1940s, when modern art became more accepted in the United States, and most cutting edge artists were exploring pure abstraction, Green began to incorporate figures into his paintings, favoring a realist approach.
In the late 1940s Greene purchased land on Montauk Point, Long Island and built a home, on a high bluff. Greatly inspired by the energy of the sea, Greene began to paint expressionist abstractions with fragmented planes depicting imagery of the open sea, often with a human form in the forefront.
Green's works are held in many private and public collections including :
The Museum of Modern Art, New York; the Solomon R. Guggenheim Museum, New York; the Whitney Museum of American Art, New York; the Pennsylvania Academy of the Fine Arts, the Walker Art Gallery, Minneapolis, MN; the Corcoran Gallery of Art, Washington, D.C.; the Joseph H. Hirshhorn Museum, Washington, D.C.; Art Institute of Chicago; and the Smithsonian American Art Museum, Wahington, D.C..
This is a quintessential work by the artist, painted in 1966.
Titled 'The Dark Blue Sea'
Adele Bednarz Galleries label verso.
Measures 56 x 50 inches.