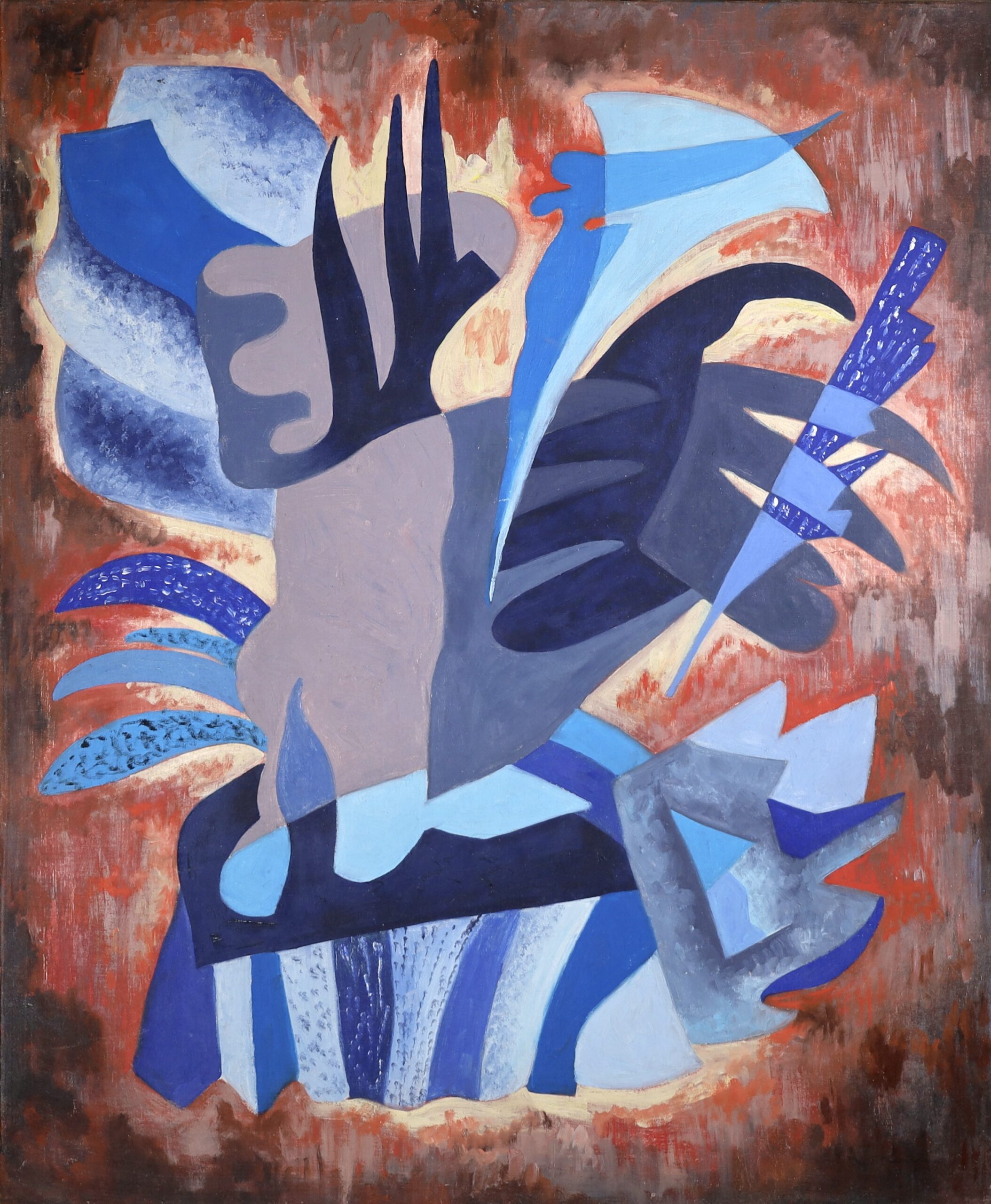 Wally Strautin - Abstract Oil Painting
Valleja (Wally) Strautin (American, 1898-1995), was Latvian born American abstract artist who lived and worked in New York city.
Strautin studied painting at the Cooper Union School of Art, where she graduated in 1931.
Her work was greatly influenced by her friends, Jackson Pollock and Lee Krasner, who were her neighbors in Greenwich Village.
Strautin worked in many different mediums, and exhibited her work regularly, including at the Society of Independent Artists.  It is possible that she chose the name Wally when she signed her works so as not to be discriminated against as a woman artist. (this was common during the early to mid 20th century in the United States).
This work is an oil on board.
Measures 37.25 x 31 x 2 inches overall including framing.
Housed in a period frame.
Click on price to purchase or inquire.