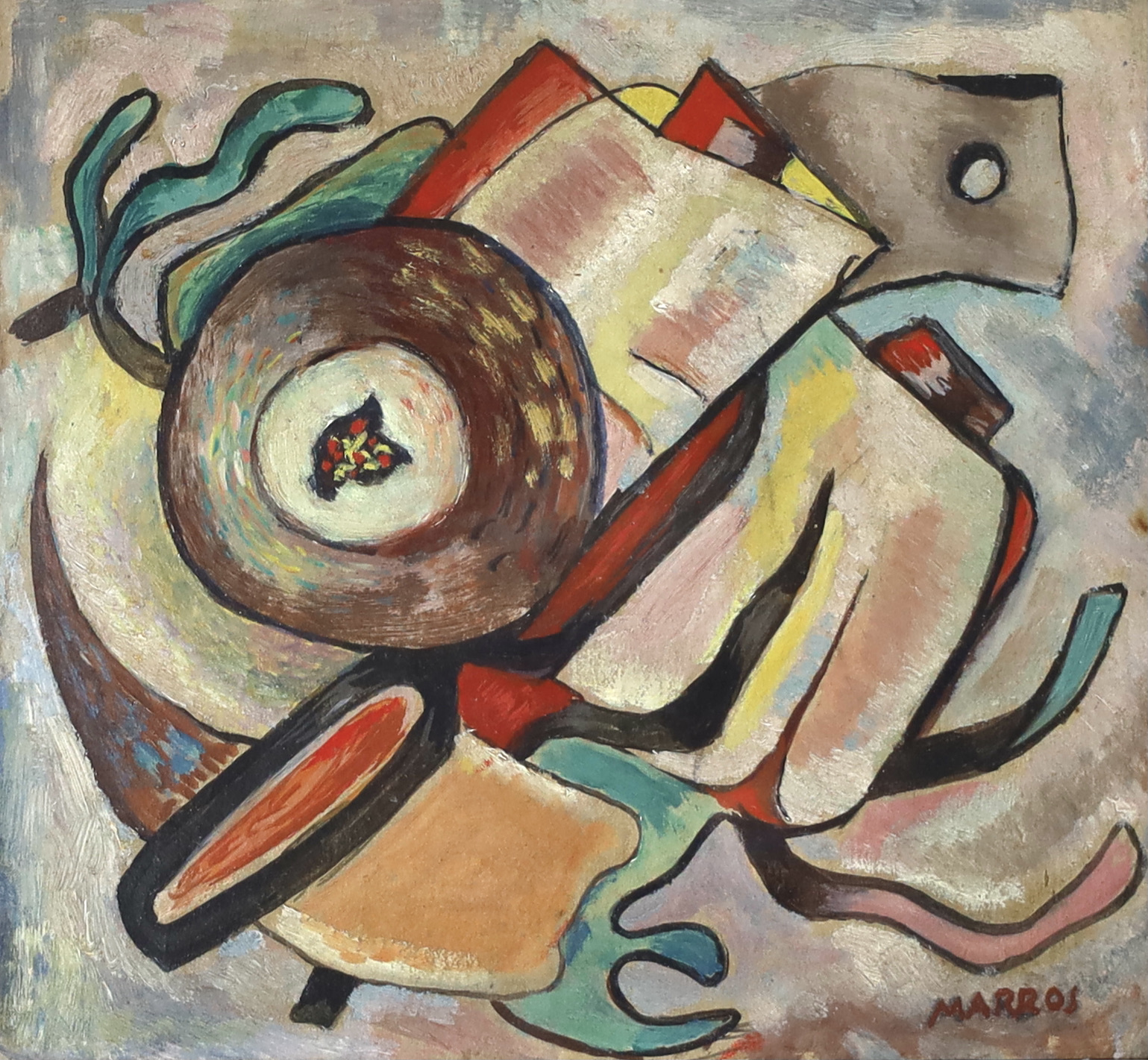 Basil Marros
Circa 1930s abstract oil painting.
Basil Marros, (1897-1954), was of Greek born artist who moved from his home country to the United States where he settled in San Francisco, CA in 1916.
In 1921 Marros accepted a scholarship at the Art Students League in New York City.
In 1924 Marros departed for Paris to study art with the French modernists of the time.
By 1930 Marros was back in the USA and exhibiting in New York as well as in San Francisco.
In 1940 Marros exhibited with Ad Reinhardt and Louise Nevelson at the New York World's Fair.
Marros was also part of a select group of artists to exhibit at an avant garde gallery in Berkeley, CA with other artists and performers like Zahara Schatz, Man Ray, David Park, Elmer Bischoff, and Dave Brubeck.
Marros died in 1954.
Works by Basil Marros are hard to find.  This small oil painting is a wonderful example of early American abstraction and was purchased from the estate of a family of Greek descent in Berkeley, CA along with works by fellow Greek artist Jean Varda.
Oil on artist's board.
c1935
Measures 7 inches x 7.5 inches sight size, and 15 x 15 x 1.5 inches overall with frame.
House in a contemporary frame under UV plexiglass.
Click on price to purchase or inquire.