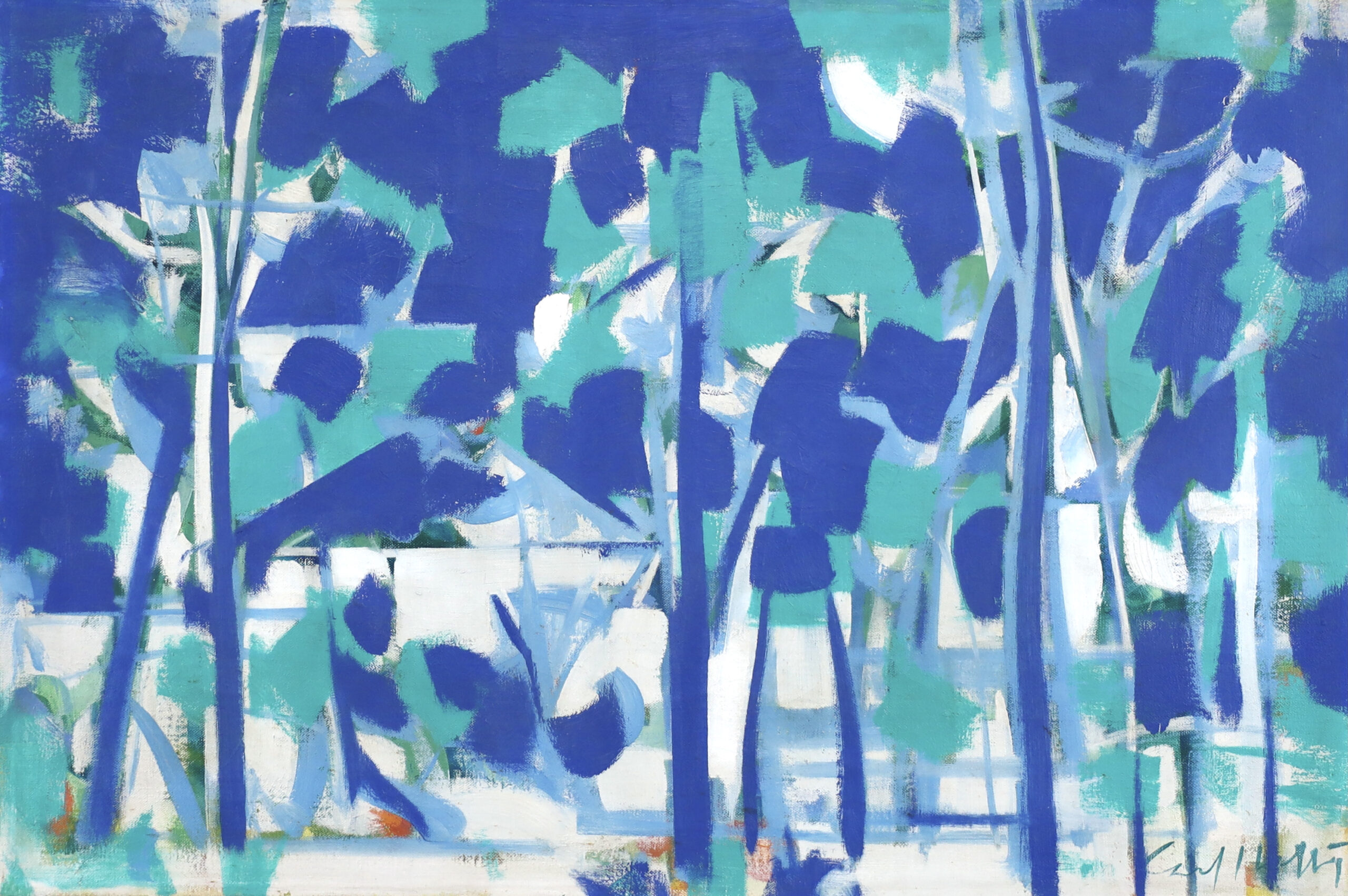 Carl Holty - 'Blue Trees'
Carl Holty oil painting on canvas.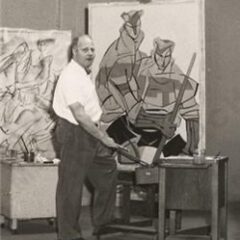 Carl Holty, (1900-1973), was a German-born American abstract painter known for his uses of color, shape and form to express his ideas.
Holty was raised in Wisconsin and went on to study art at the Art Institute of Chicago, in Chicago, Illinois and the National Academy of Design and Parsons School of Design in New York City.  Returning to Germany in 1925 and living in Munich, Holty enrolled in the Hans Hofmann School.  It was here that he was exposed to Abstract Expressionism.  Holty  moved to Switzerland, and then Paris, where he lived from 1930 to 1935.  Holty returned to New York and taught at several institutions.
In Paris Holty was involved witht the cutting edge avant garde including Robert Delaunay and his group, Abstration-Création.
Upon his return to the US Holty was again involved with the leading abstract painters of the time including Hans Hofmann, Vaclav Vytlacil and Stuart Davis.  Holty was a key in the formation of the American Abstract Artists, a group that formed in 1936 to promote and foster public understanding of abstract art in America.
Holty showed his works in many prestigious exhibitions and from 1945-1948 Holty was represented by the Samuel M. Kootz Gallery who was one of the first galleries to champion Abstract Expressionist Art in America.
Holty's works are held in the Museum of Modern Art, the Whitney, and the Smithsonian, among others.
This work is an oil canvas, housed in a contemporary frame.
Measures 20 x 30 inches sight size, and 26.75 x 36.5 x 1.5 inches overall including framing.