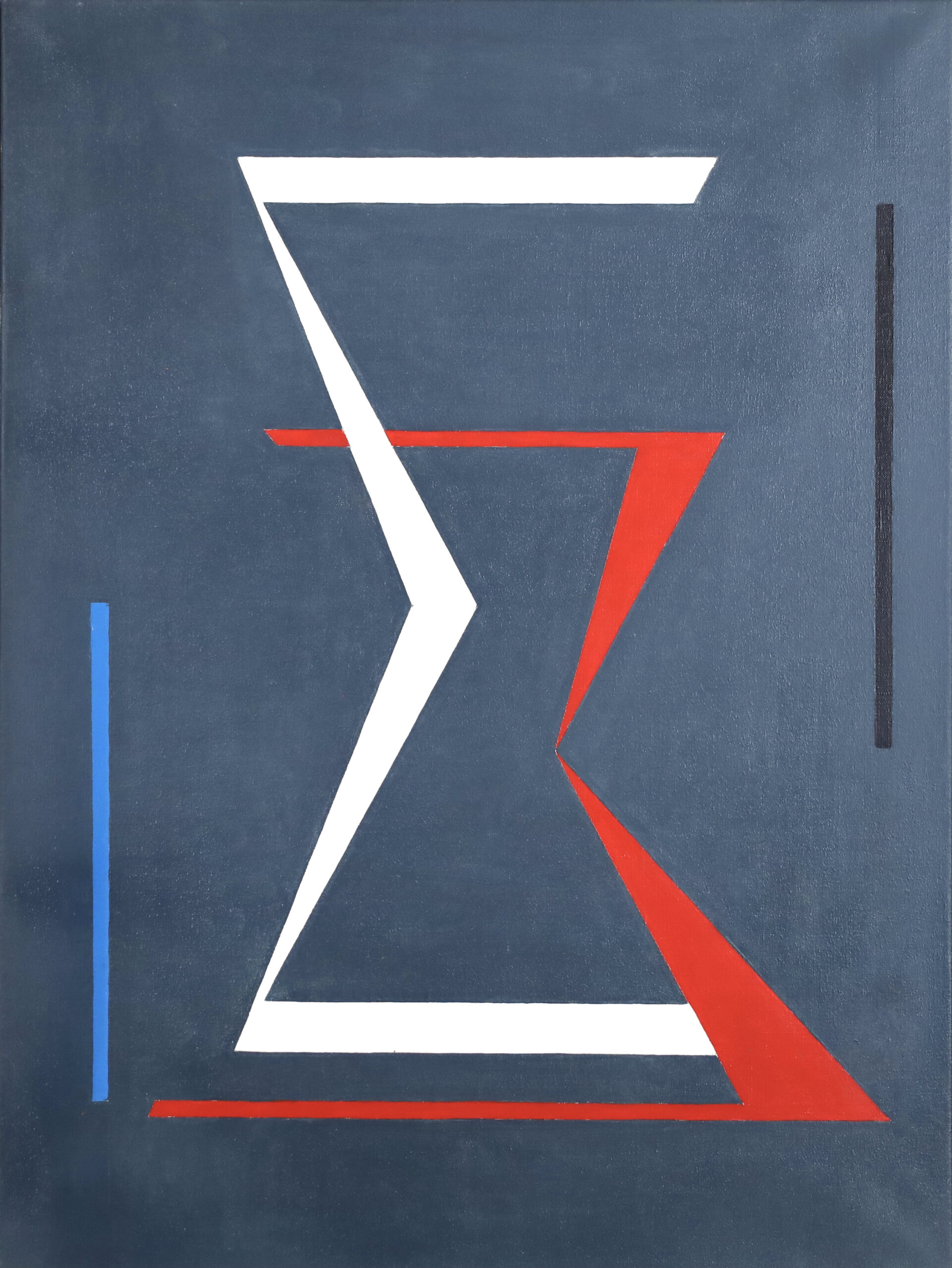 Pieter de Haard - 1946
Geometric abstraction by Pieter de Haard.
Pieter de Haard, (1914-2000), was a Dutch born painter fascinated with space and the infinity, mathematics, music, visual arts and their relationships.  De Haard studied in Munich, and was strongly influenced by Johann Wolfgang von Goethe and his Theory of Colours.
In the 1940s, when this work was created, de Haard was living in Paris, and was exploring musical rhythms, infinity and the Golden ratio.  The mid to late 1940s is considered by some to be the pinnacle of his career, and is called his 'mathematical period'.  During this time he began to simplify his works, painting what appear to be stellar constellations with vast, dark blue and black planes.
This work is an oil on stretched canvas, and is dated verso 1946.
Housed in a contemporary frame.
Measures 31.25 x 21.5 inches sight size, and 39.75  x 32 x 1.5 inches overall including framing.
Click on price to purchase or inquire.