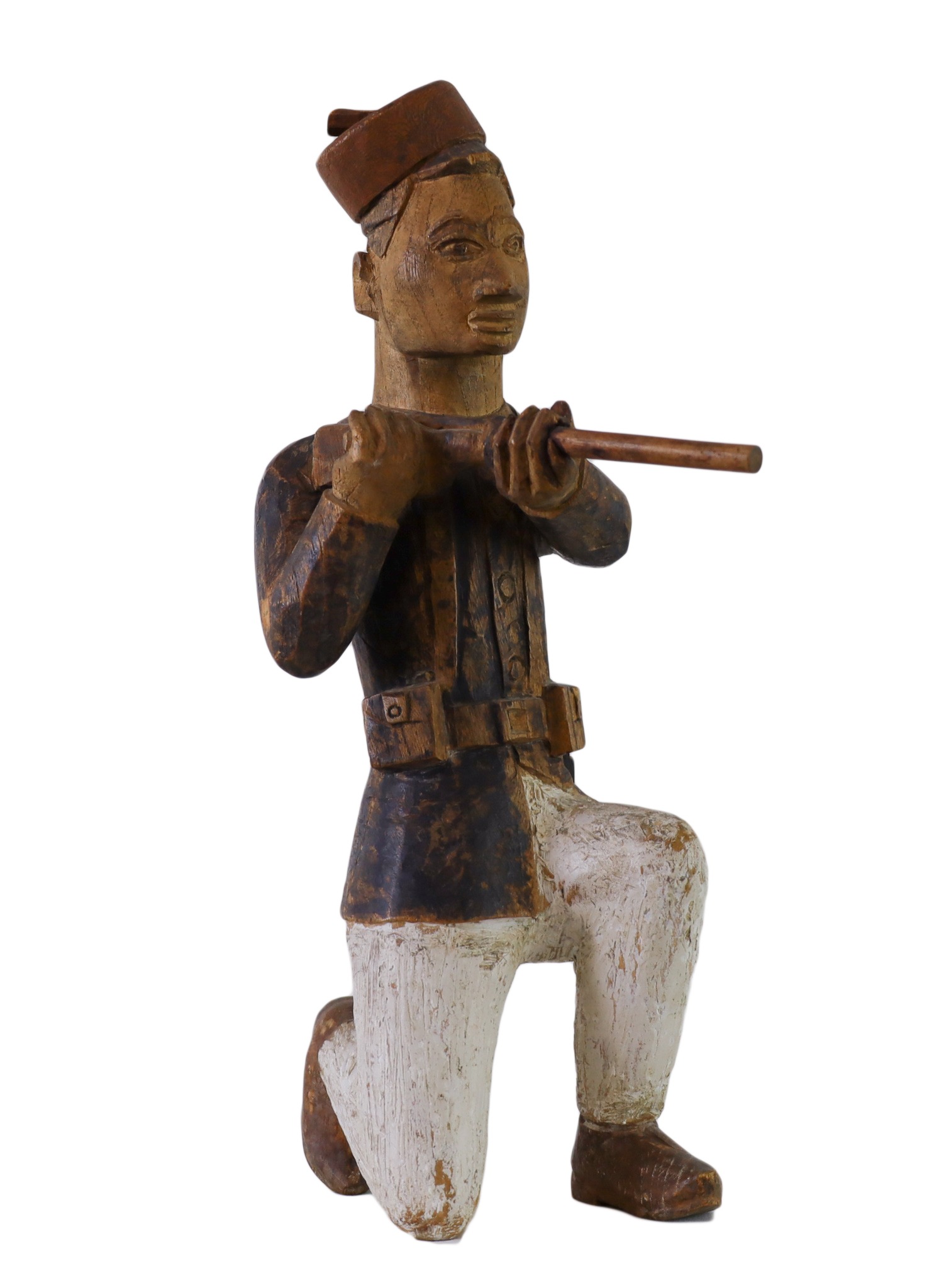 Colonial Soldier - circa 1930
Hand-carved Colonial sculpture depicting a French soldier with one knee down and bearing a rifle, and preparing to fire.
Colonial carvings are highly collectible, and most depict British soldiers.  This sculpture depicts a French soldier, possibly a Senegalese Tirailleurs, (which translates variously as "skirmisher", "rifleman", or "sharpshooter".  A designation given by the French Army to indigenous infantry recruited in the various colonies).  These tirailleurs were originally formed in the middle 19th century as troops to protect French territories in Africa.  Tirailleurs later went on to fight for the French in other areas, including serving in WWI and WWII on European soil.
Circa 1920s-30s
Good condition considering age.  Some minor worm damage on the back and a glue repaired hat is giving way.
Measures 15 inches tall.
Click on price to purchase or inquire.