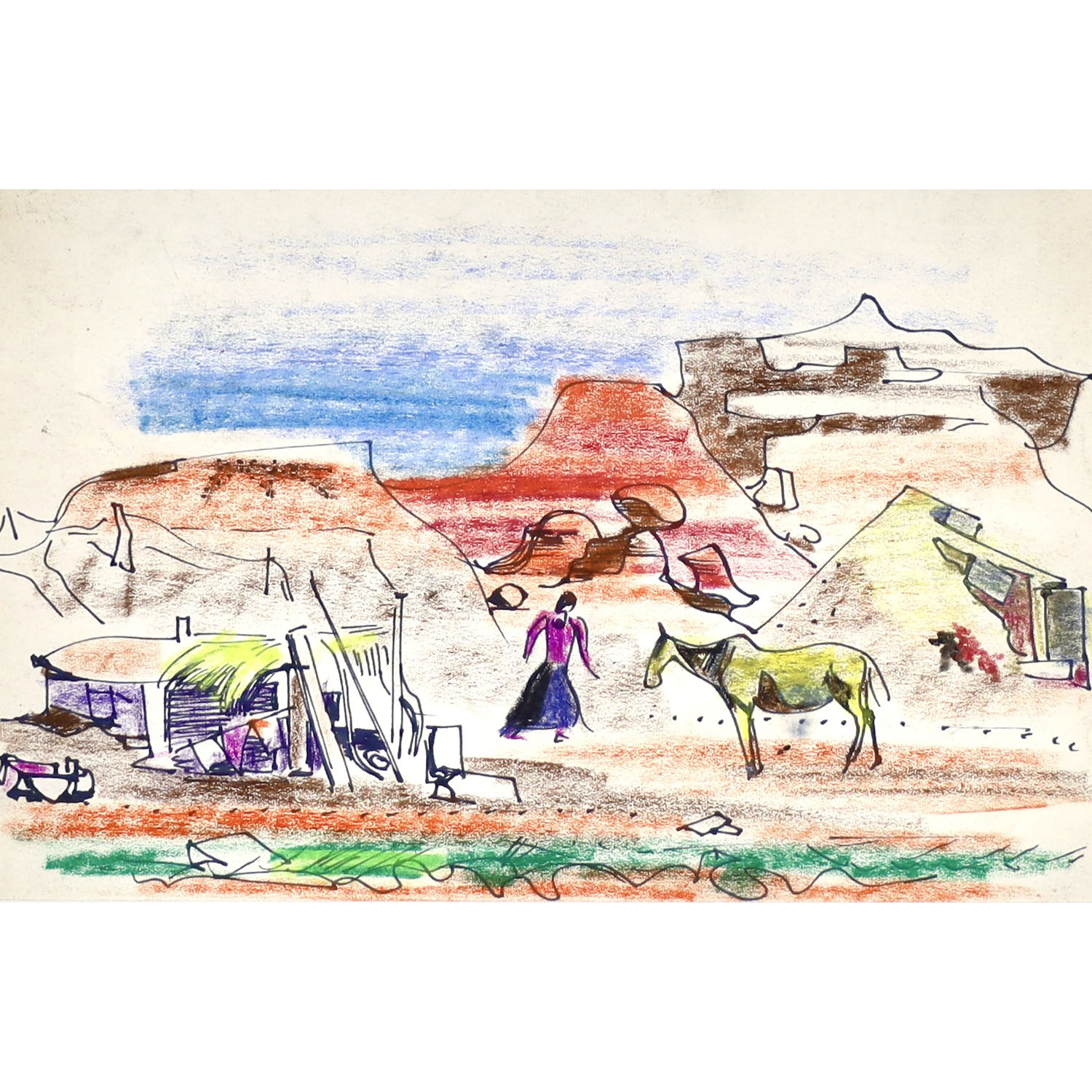 Erle Loran - Navajo Country
A great modernist interpretation of a southwest scene created in the 1930s by Erle Loran.
Erle Loran, (1905-1999), was an American painter and educator who painted for the entirety of his adult life.
Loran studied in the US and abroad, at one point living in the former studio of Paul Cezanne, who was a huge influence in Loran's life and work.
Loran exhibited at many prestigious venues including the Museum of Modern Art in New York City, the San Francisco Art Museum, the Golden Gate International Exposition of 1939, the California Palace of the Legion of Honor, and the San Francisco Museum of Modern Art.
As an educator Loran worked for more than 40 years, from 1937 to 1981 as a professor of art at University of California, Berkeley where he influenced many young Bay Area artists.  He also authored a book in 1940 titled 'Cézanne's Composition'.
Watercolor on paper.
Circa 1930s.
From a group of works purchased from the artist's studio when the artist's estate was dispersed.
No apparent signature on the front of the work. It is possibly it is signed verso, as many from this collection were.
12.3 x 15.5  inches overall including framing.
Framed in a new frame with UV plexiglass.
Click on price to purchase or inquire.