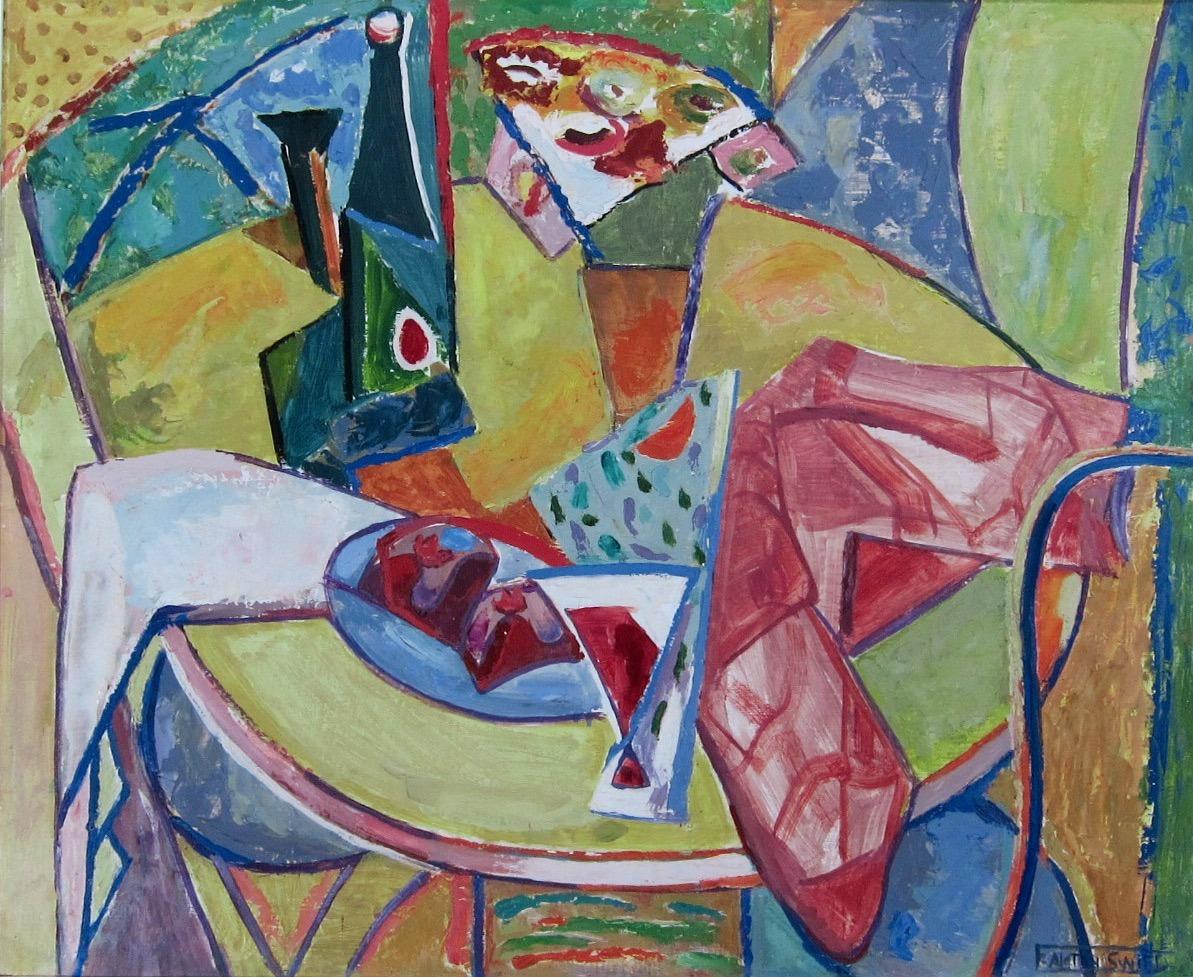 Florence Alston Swift - 1940s
Large abstract painting of flowers and wine glass on a table by American modernist artist F. Alston Swift..
Florence Alston-Swift (1890-1977) was born in San Francisco, CA in 1890. Swift began her studies as an artist at the Mark Hopkins Art Institute, (later the San Francisco Art Institute) in San Francisco before moving to the East Coast to continue her studies at the Arts Students League in New York City, the Pennsylvania Academy of Arts in Philadelphia, and the Hans Hofmann School of Art back in New York.
Florence exhibited her work at various venues in New York and Philadelphia in the early part of the 20th century and was a member of the influential group American Abstract Artist.  During the 1930s she worked for the Federal Art Project.
Florence returned to the San Francisco Bay Area where she stayed for the remainder of her life. In the Bay Area Florence exhibited at the San Francisco Art Association, 1916-30,  the Oakland Art Gallery in 1917, the Berkeley League of Fine Arts in 1927, the San Francisco Museum of Art in 1935, the Golden Gate International Exhibition in 1939, and with San Francisco Women Artists in 1950 and 1951.
Signed lower right.
Measures 24.5 inches by 30 inches sight size, and 33 inches by 38.5 inches by 2 inches overall including framing.