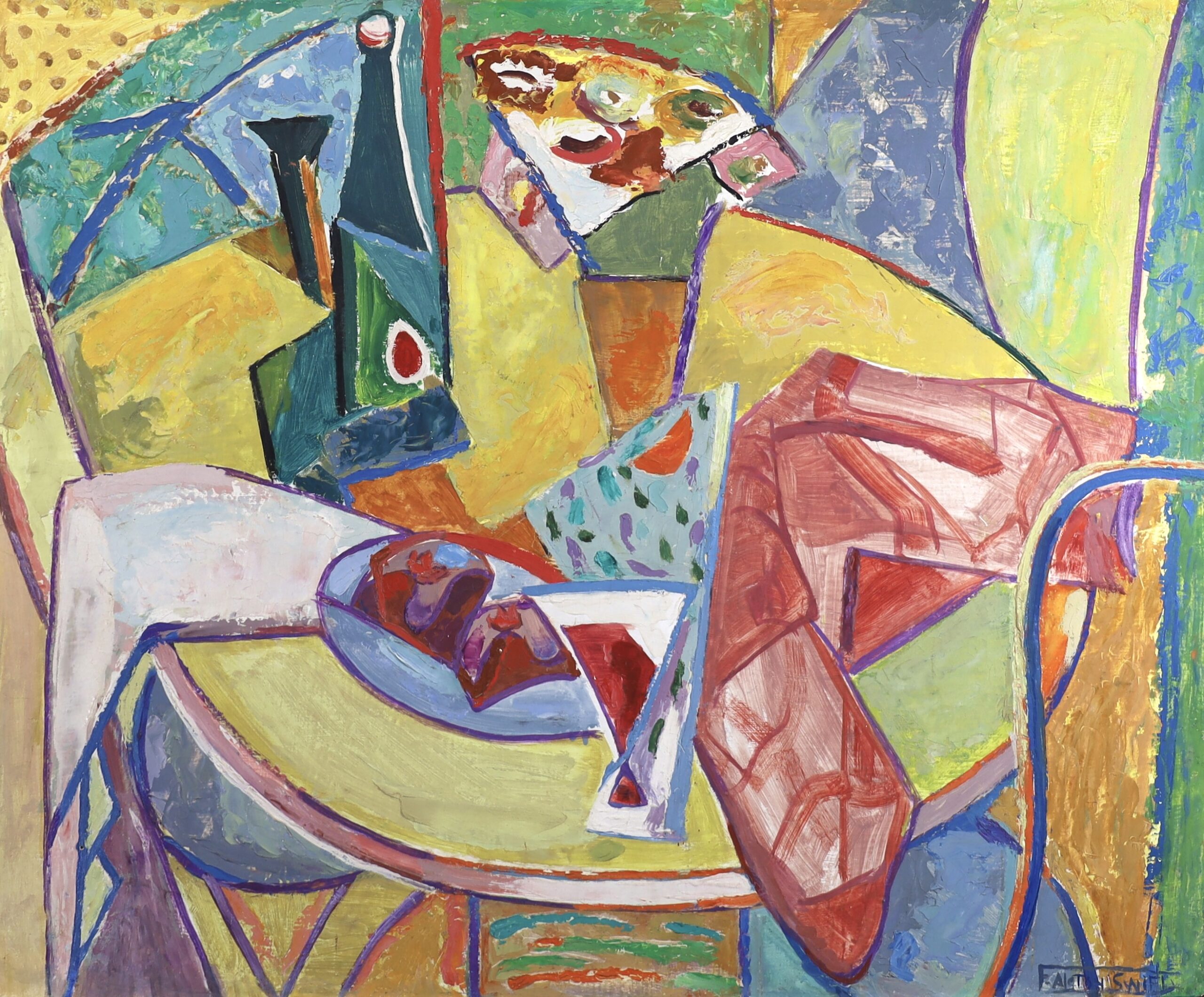 Florence Alston Swift - 1940s
Large abstract painting of flowers and wine glass on a table by American modernist artist F. Alston Swift..
Signed lower right.
Measures 24.5 inches by 30 inches sight size, and 33 inches by 38.5 inches by 2 inches overall including framing.
Click on price to purchase or inquire.