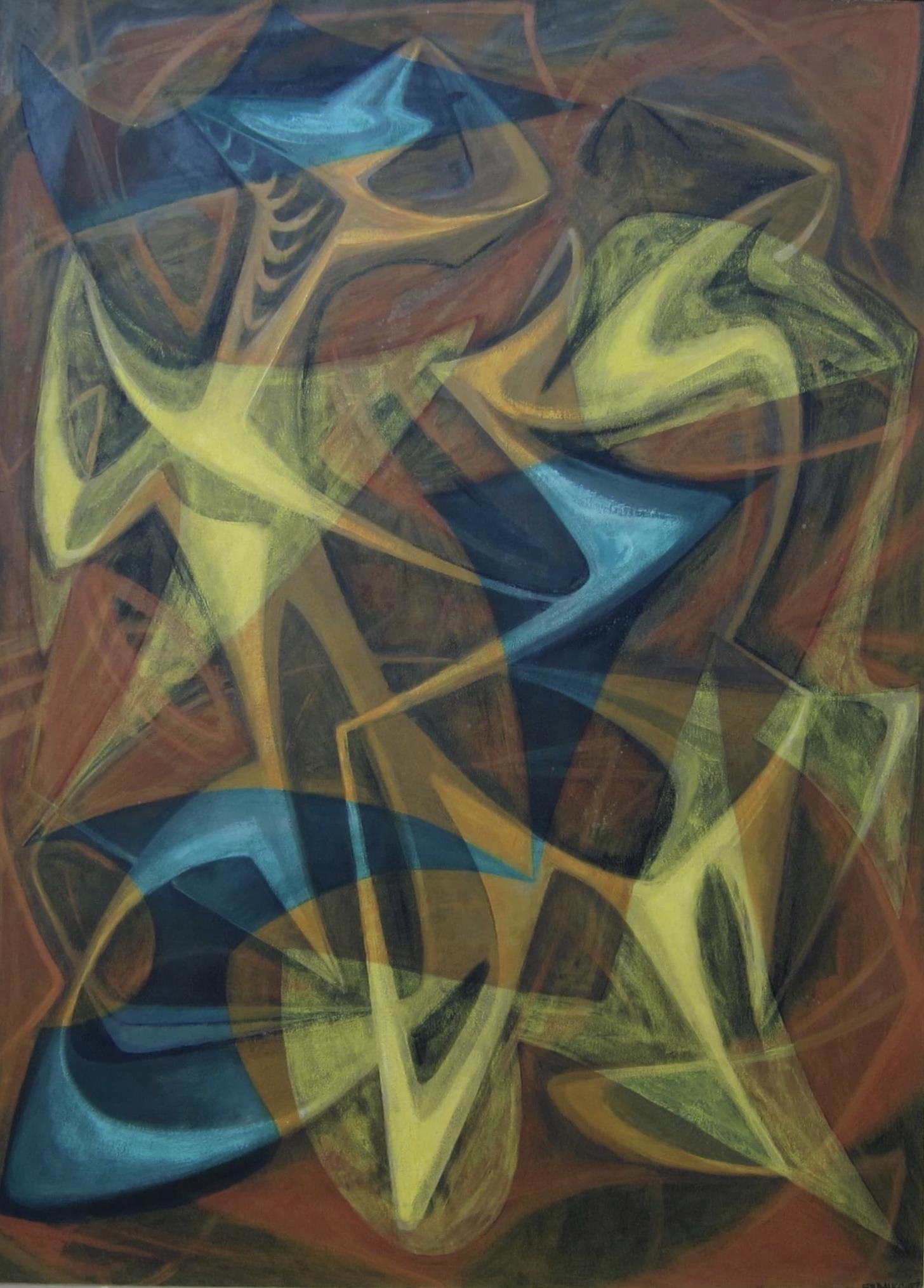 Seymour Franks - 1947
1940s abstract painting by New York artist Seymour Franks.
Seymour Franks, 1916-1981, was born in New York City in 1916.  At the age of 16, Franks was stricken with polio. He went on to work for the WPA and later studied at the National Academy of Design in 1937.  Early in his career, he created colorful modernist abstractions with biomorphic tendencies.  He later became an abstract expressionist as did so many other New York-based artists of the time.  Although isolated in hospitals as a young man Franks became a successful artist and continued to work throughout his life as an artist and designer, showing at prestigious venues including the Pennsylvania Academy of Fine Art in 1944 and 1954, The Whitney Museum of American Art from 1946-48, 1950, 1952, the Brooklyn Museum in 1949 and 1951, the Art Institute of Chicago in 1947, the Peridot Gallery in1948, 1950-55, the University of Nebraska in 1951, and at the University of Illinois in 1952.
This work was created with a mix of pigments, including oil paint, on paper laid on board.
Dated 1947.
Housed in the original frame, and retains two Peridot Gallery stamps verso.
Measures 35 inches by 25.5 inches sight size, and 38.5 inches by 28.5 inches by 2.5 inches overall including framing.
Click on price to purchase or inquire.