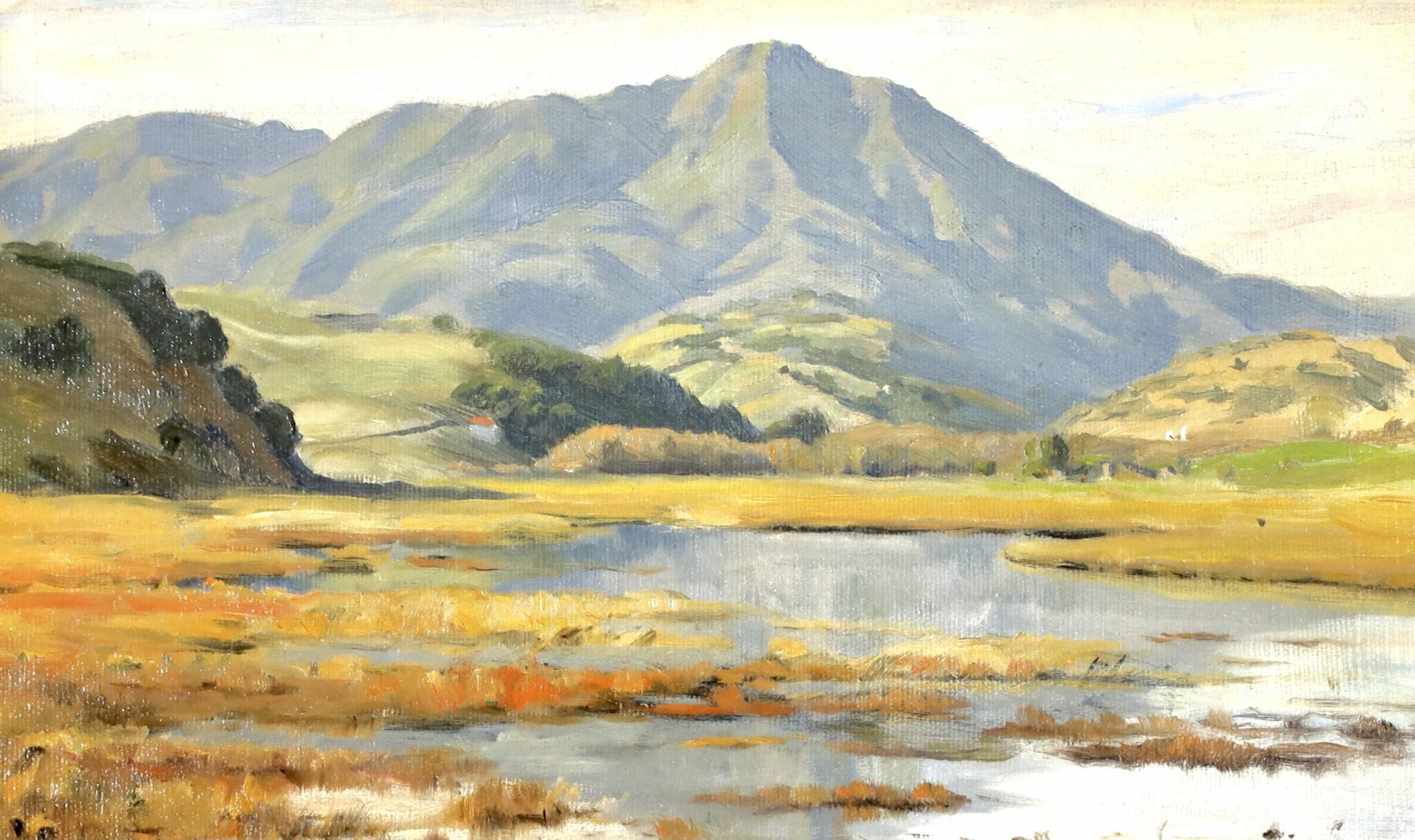 Ida Maynard Curtis
Oil painting of a Marin sidewater with Mt. Tamalpais in the background by Ida Maynard Curtis.
Ida Maynard Curtis, (1860-1959), was a female American artist in the early 20th century, known for her sun filled depiction of the California landscape in and around her home in Carmel, CA.
Curtis studied art in Massachusetts and New York, as well as studying abroad before making her home in California.
This work was undoubtedly created while the artist was visiting the Bay Area.  It is signed on the back, 'Curtis' and comes from the estate of a fellow northern California artist.
Oil on artist's board.
Circa 1920.
Signed 'Curtis' verso in pencil and titled 'Tamalpias'.
10″ x 17″ sight size, and 13″ x 20″ overall.