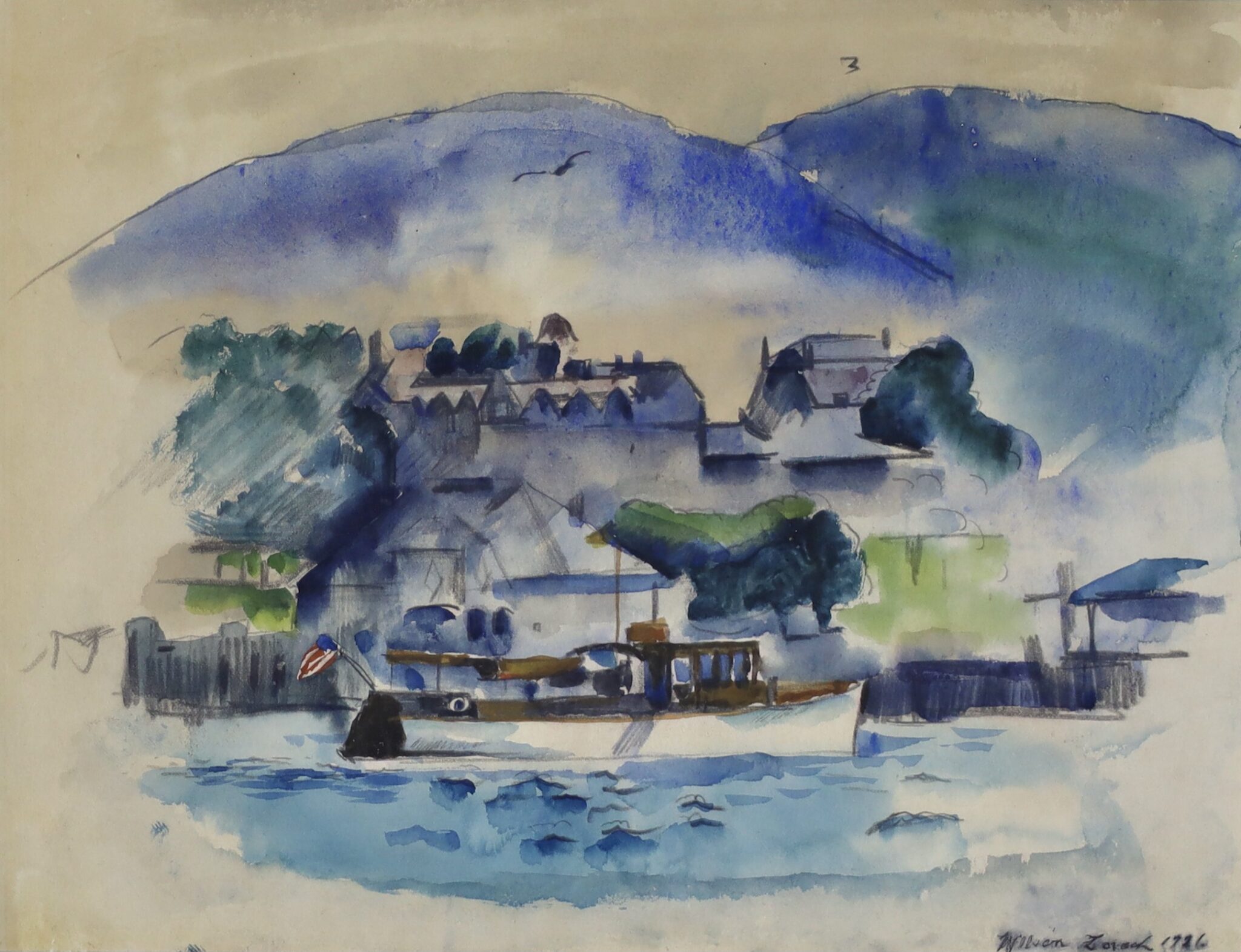 William Zorach - Watercolor - 1926
Watercolor on paper by American modernist artist William Zorach.
William Zorach, (1887-1966), was a leading modernist artist in America at the beginning of the modern art movement in the US.
William and his wife Marguerite were highly influential artists, both are credited with being major contributors in sharing European modernist ideals they learned in Paris to the budding American art scene happening in New York. William and Marguerite showed at the highly acclaimed 1913 Armory Show, and both continued to create works in a modernist style, greatly influenced by the cubism and fauvism they had seen while studying abroad, throughout their careers.
This work is a watercolor on paper of a cabin cruiser with an American flag moored in a harbor. (possibly Bar Harbor, Maine).
Dated 1926.
Signed lower right.
8″ x 10.5″ sight size, and 14.5″ x 16.5″ overall.
Housed in a contemporary frame under UV plexiglass.
Click on price to purchase or inquire.