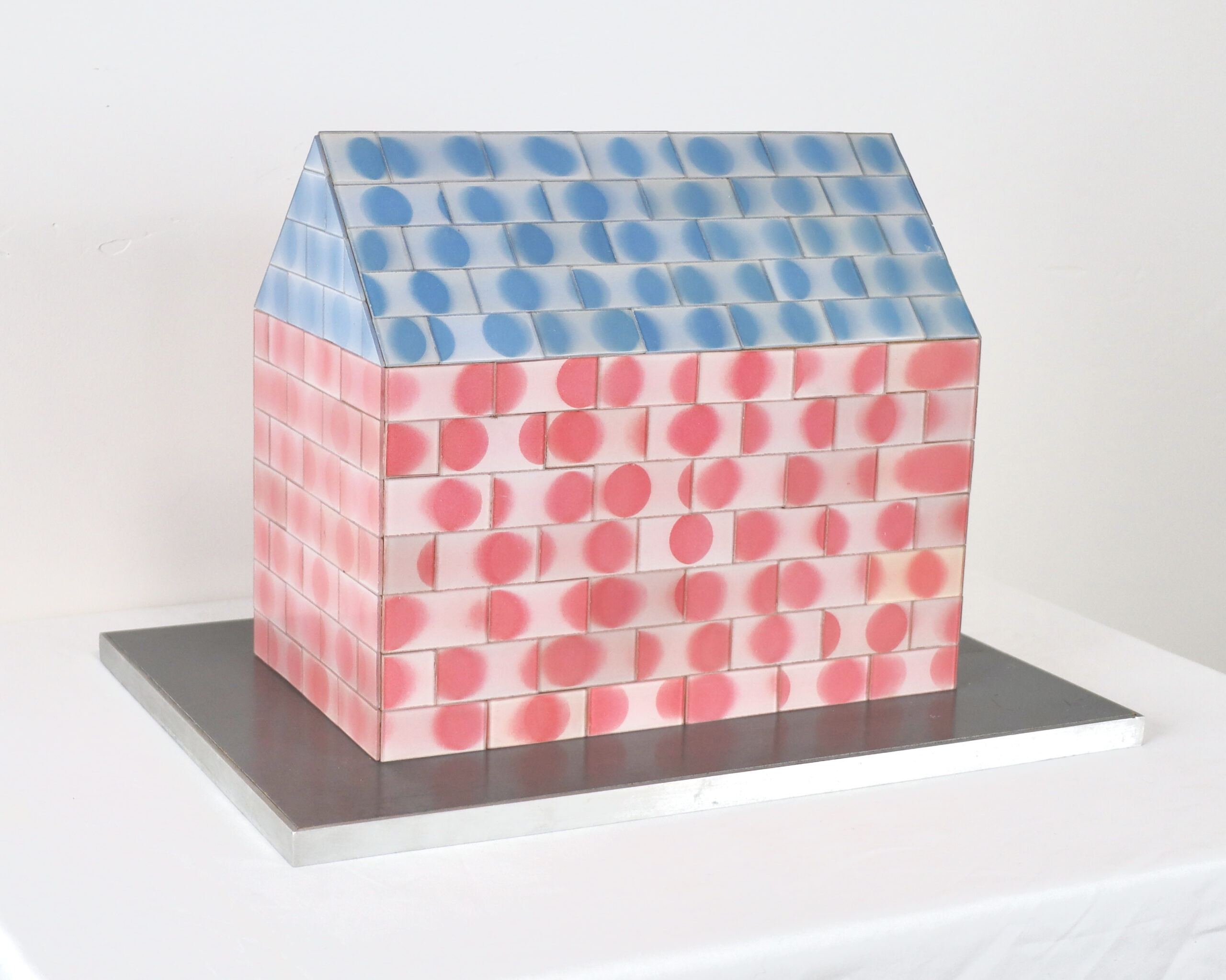 Jerry Foyster - Op Art Sculpture
Jerry Foyster – Op Art Sculpture
Jerry Foyster, (born 1932- ), is an American abstract artist who showed his work in the now famous 1965 Optical art show at the Museum of Modern Art, 'The Responsive Eye'.  This show traveled to multiple museums the country and was a monumental exhibition of perceptual art of its time and included many important artists of the day including Josef Albers, Wojciech Fangor, Max Bill, Julian Stanzcak, Ad Reinhardt, Luis Tomasello, and Victor Vasarely.
This work titled 'House' is an example of Foyster's plastic animation and retains exhibition and gallery labels from the Museum of Modern Art's art lending service and Bianchini Gallery, a prestigious New York gallery that represented Foyster.  When viewed from different angles the image shifts due to the loptical lens tiles that cover the sculpture.  (see images).
Measures 11.5 inches tall, by 17.25 inches wide, and 12.25 incehs deep.
Click on price to purchase or inquire.