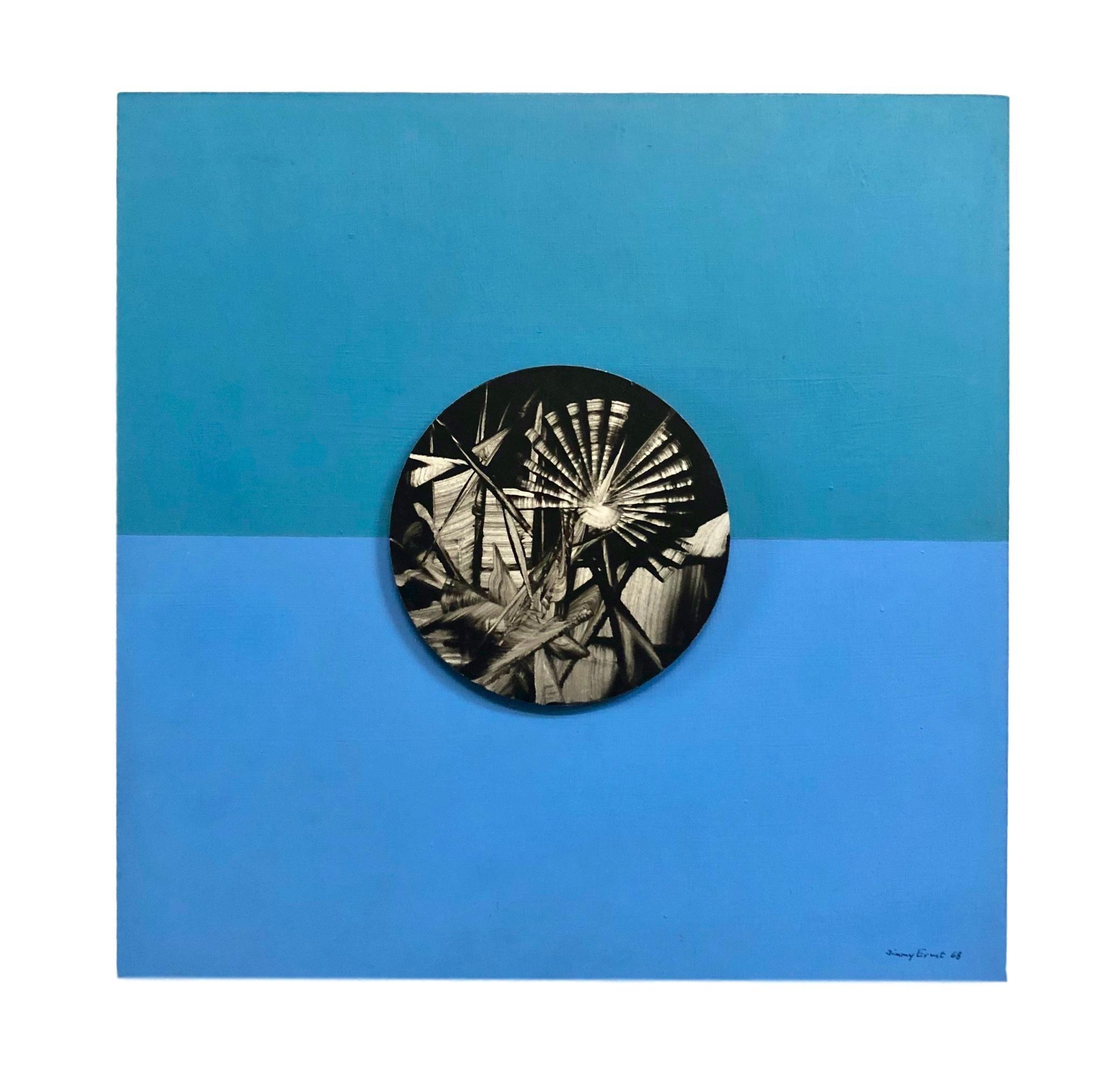 Jimmy Ernst - 1968
Mixed media construction by American artist Jimmy Ernst.
Jimmy Ernst (American/German 1920-1984), was the son of important German surrealist artist Max Ernst.  Jimmy was an important and influential 20th-century American artist associated with the American surrealism movement and the New York abstract expressionism movement. Jimmy's works have been included in many international exhibitions and are held in many major institutions including the Guggenheim, The Pennsylvania Academy of Art, the Art Institute of Chicago, and the SFMOMA.
This construction consists of a painted metal disc which Ernst painted, then scraped, and manipulated the pigment to show some bare metal below.  The disc is float-mounted above a painted masonite square.
Signed and dated 1968.
Provenance: Purchased from a Stanford University museum benefit sale. The museum had consigned the work to a New York gallery where the piece was priced well above market value and did not sell, it was then returned to the museum and sold in their final benefit sale.
Measures 12 inches square by 1.5 inches in depth.
Excellent condition.
Click on price to purchase or inquire.