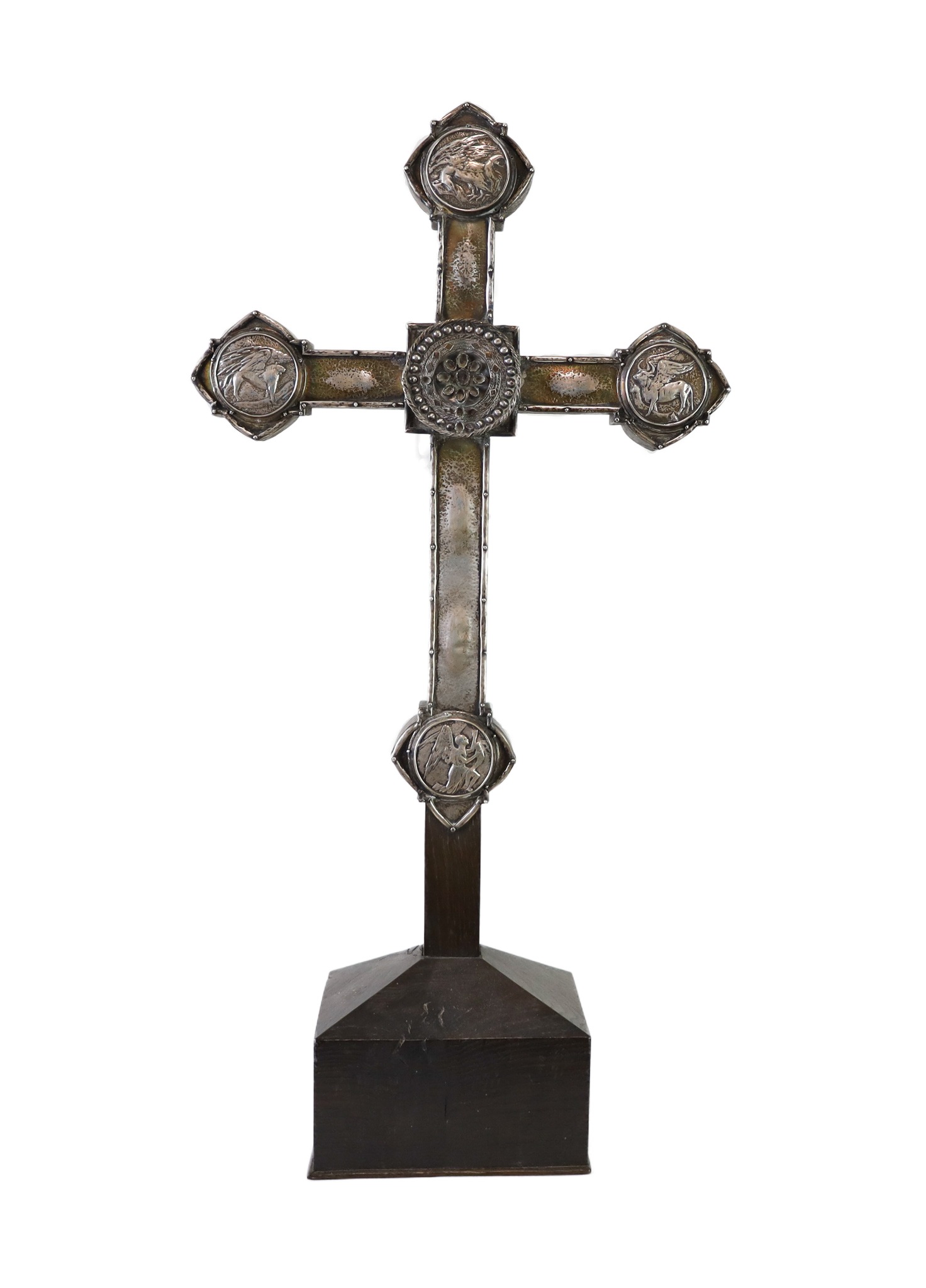 Antique Silver Clad Altar Cross
18th-19th century silver-clad altar cross.
Darkened oak or olive wood partially covered with hand-hammered silver.
The four evangelists Matthew, Mark, Luke, and John are depicted at the points of the cross in silver medallions.  Matthew as the winged angel, Mark as the winged lion, Luke as an eagle, and John as a winged bull.
The centerpiece at one point had a ring of jewels or stones but have long since been removed leaving the stone settings.
There is moderate wear on the medallions.  The cross is in great condition overall considering the age.
This cross was purchased from a consignment shop in Orinda, CA where the shop owner had taken in a large collection of 17th, 18th, and 19th-century antiques from a local estate.  Items in the collection included antiques from around the globe including English, French, Italian, and Scandinavian, pieces as well as many pieces of art from Africa, Asia, the Americas, and the South Seas.
There appear to be no identifying marks.
Measures 24 inches tall by 12 inches wide by 4.5 inches deep.
Click on price to purchase or inquire.