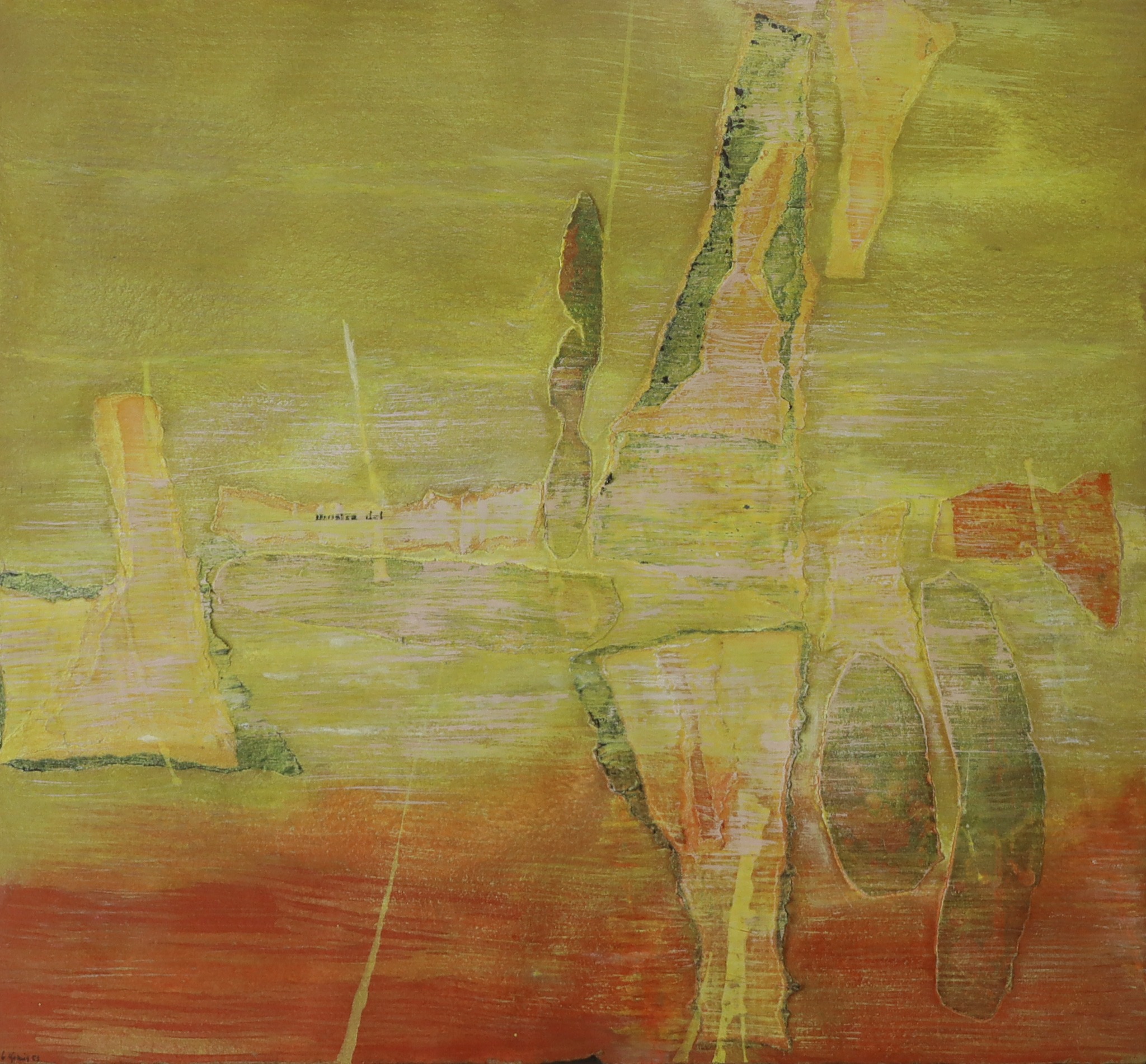 John Franklin Koenig - 1953
John Franklin Koenig mixed media collage and pigment on paper mounted on cardboard.
John Franklin Koenig, (Washington/France 1924-2008), was born in Seattle, Washington, and lived there until moving to Paris in 1948.  Koenig began exhibiting abstract expressionist works in 1952 and continued to focus on abstract expressionism throughout his lifelong career.  Koenig moved back to Seattle in 1979 but kept his home in France and would split time between the two countries for the rest of his life.
During his lifetime Koenig had over 150 one-man shows of his work, and his works can be found in prominent art galleries and museums around the world.
This work is a very early work for Koenig, dating from 1953, and comes from the collection of University of Washington design professor Warren Hill.
Dated 1953
Framed under plexiglass.
Measures 18.5 inches by 20 inches sight size, and 23 inches by 25 inches by 3 inches overall including framing.
Click on price to purchase or inquire.