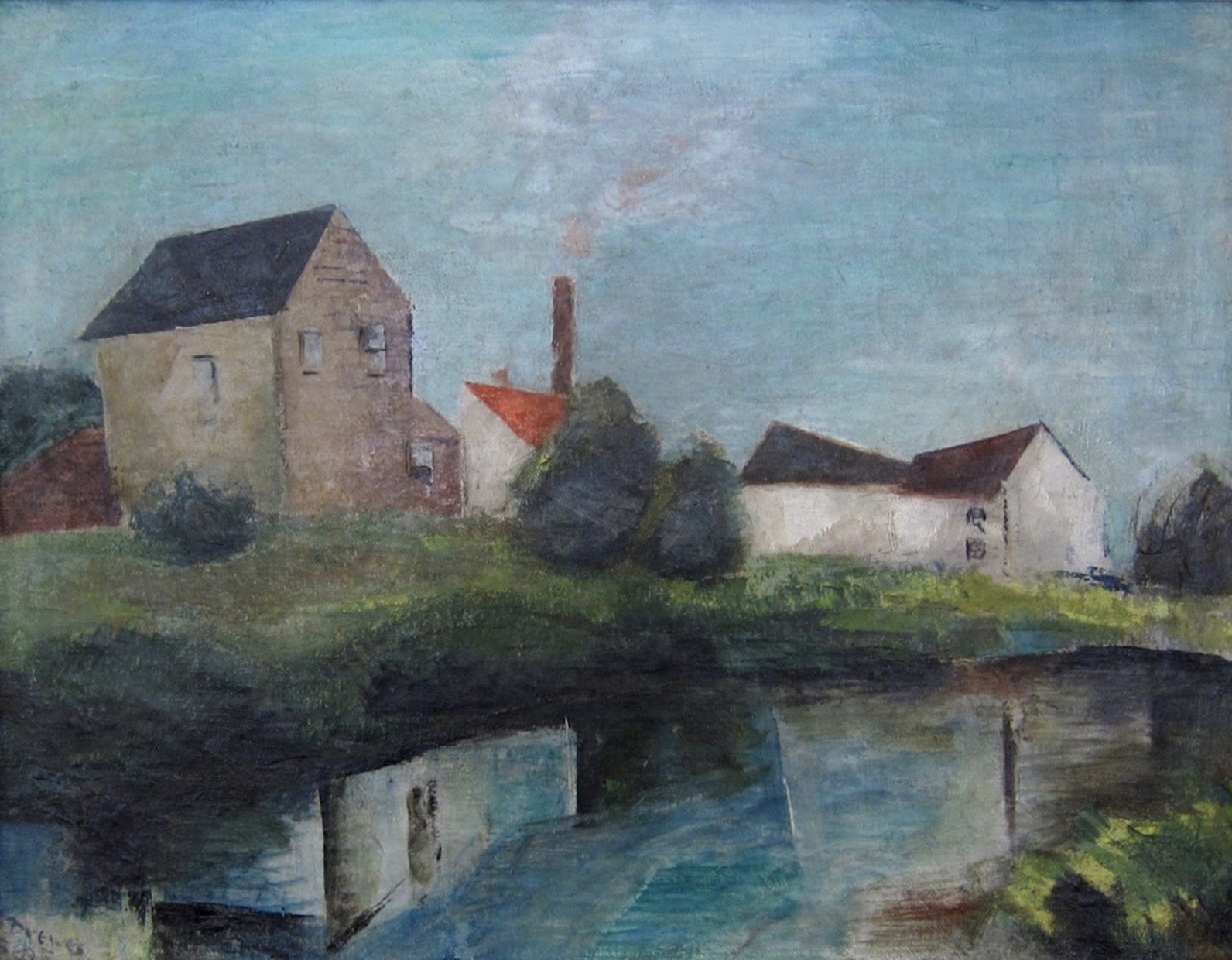 Werner Drewes 1935
Oil painting on canvas by American modernist Werner Drewes.
Werner Drewes, (1899-1985), was one of the founding fathers of American abstract painting and one of the first to introduce the ideas of the German Bauhaus to the US.
Drewes' works are held in public and private collections around the world including the Museum of Modern Art, the Solomon R. Guggenheim Museum, the National Museum of American Art, the Smithsonian American Art Museum, the Frankfurt Museum, Germany, the Art Institute of Chicago, and the Pennsylvania Academy of the Fine Arts.
This work is an oil painting on canvas, signed and dated lower left, 1935, and housed in a vintage frame.
There is a slight waviness to the canvas and an old repair.  The work has recently been cleaned.
Measures 16.5 inches by 21.5 inches sight size, and 20.5 inches by 25.5 inches by 2.25 inches overall including the framing.
Click on price to purchase or inquire.