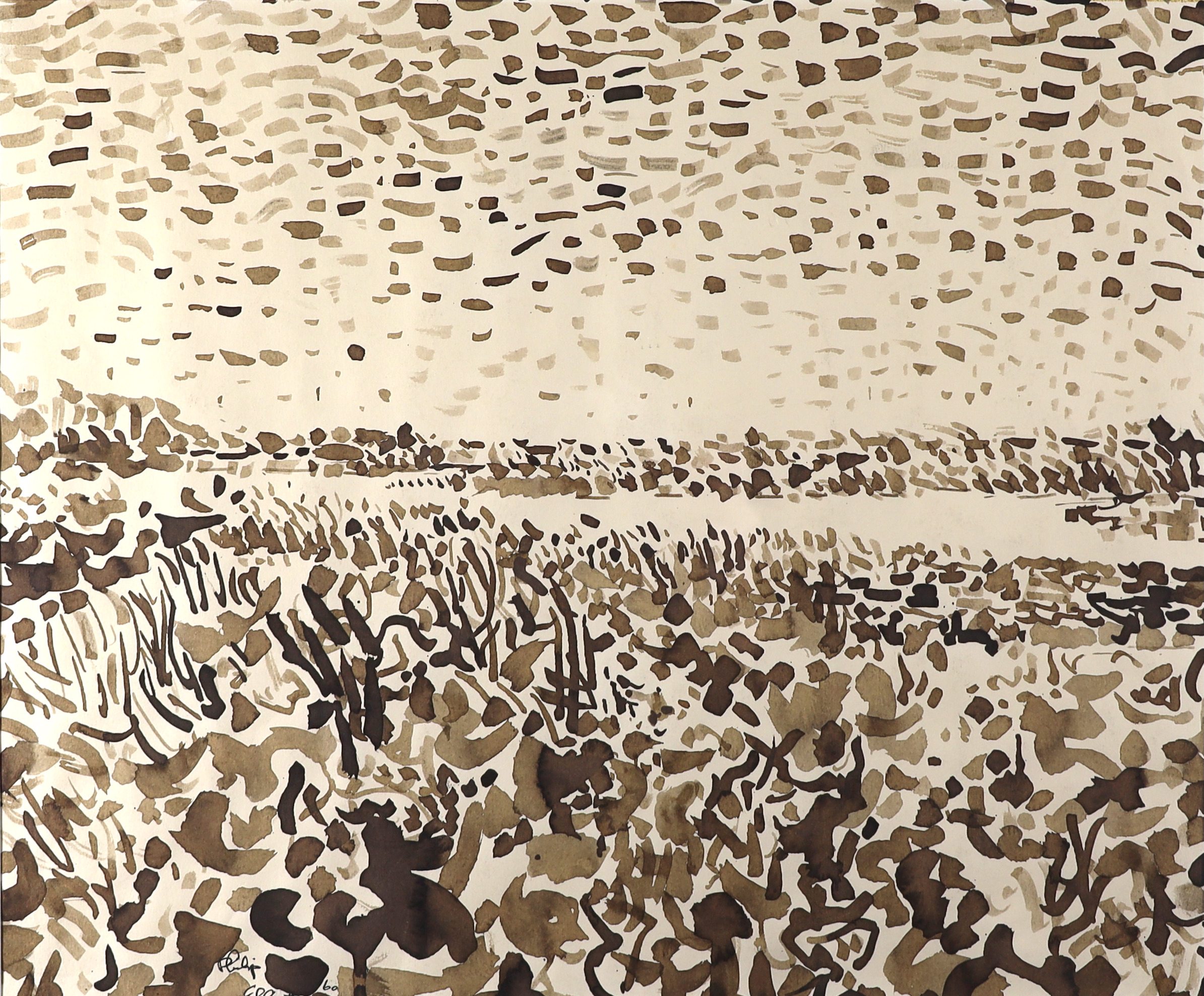 Philip Clarkson Elliott - 1960
Monochromatic watercolor on paper by Philip Elliiott.
Philip Elliott, (1903-1985), was an American artist and educator working in Pennsylvania and New York.
Elliott explored a variety of apporaches to art, creating impressionist, fauvist, expressionist and surrealist imagery.  He exhibited his works in many prestigious  institutions including Museum of Modern Art, Metroplitan Museum of Art, Carnegie Institute of Fine Art, Albright-Knox Art Gallery, and the Whitney Museum of American Art.
This work is created in brown watercolor on paper and is dated 1960.
Measures 13 x 15.75 inches sight size, and 21 x 23.75 inches overall including framing.
Housed in a contemporary frame with plexiglass.
Click on price to purchase or inquire.