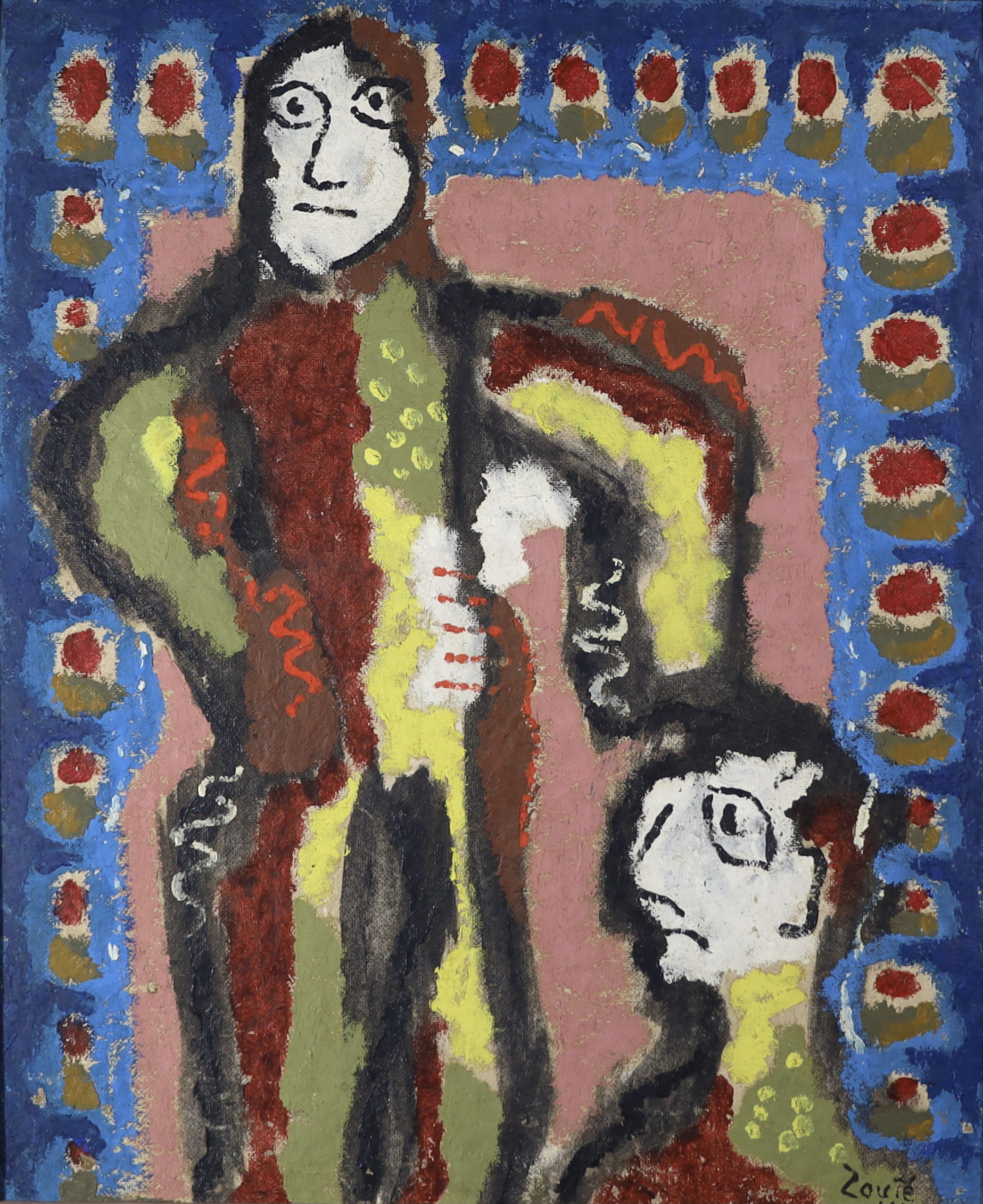 Zoute - 1942
1940s modernist oil painting by Zoute, (aka Jay Leon Salter, 1903-1976).
Zoute, (German for 'salt'), was a wealthy artist and collector with a great eye for art, and a thirst for knowledge who ammased a large collection of modern art and tribal arts.
Never having to sell his own works for money, Zoute seldomly enter his works into exhibitions.
This work was entered and exhibited at the Pennsylvania Academy of Fine Art annual exhibition in 1942, (label attached verso).
Measures 20.5 by 17 inches sight size, and 26.75 by 23.25 overall including an origianl period frame.
Good condition.
Click on price to purchase or inquire.