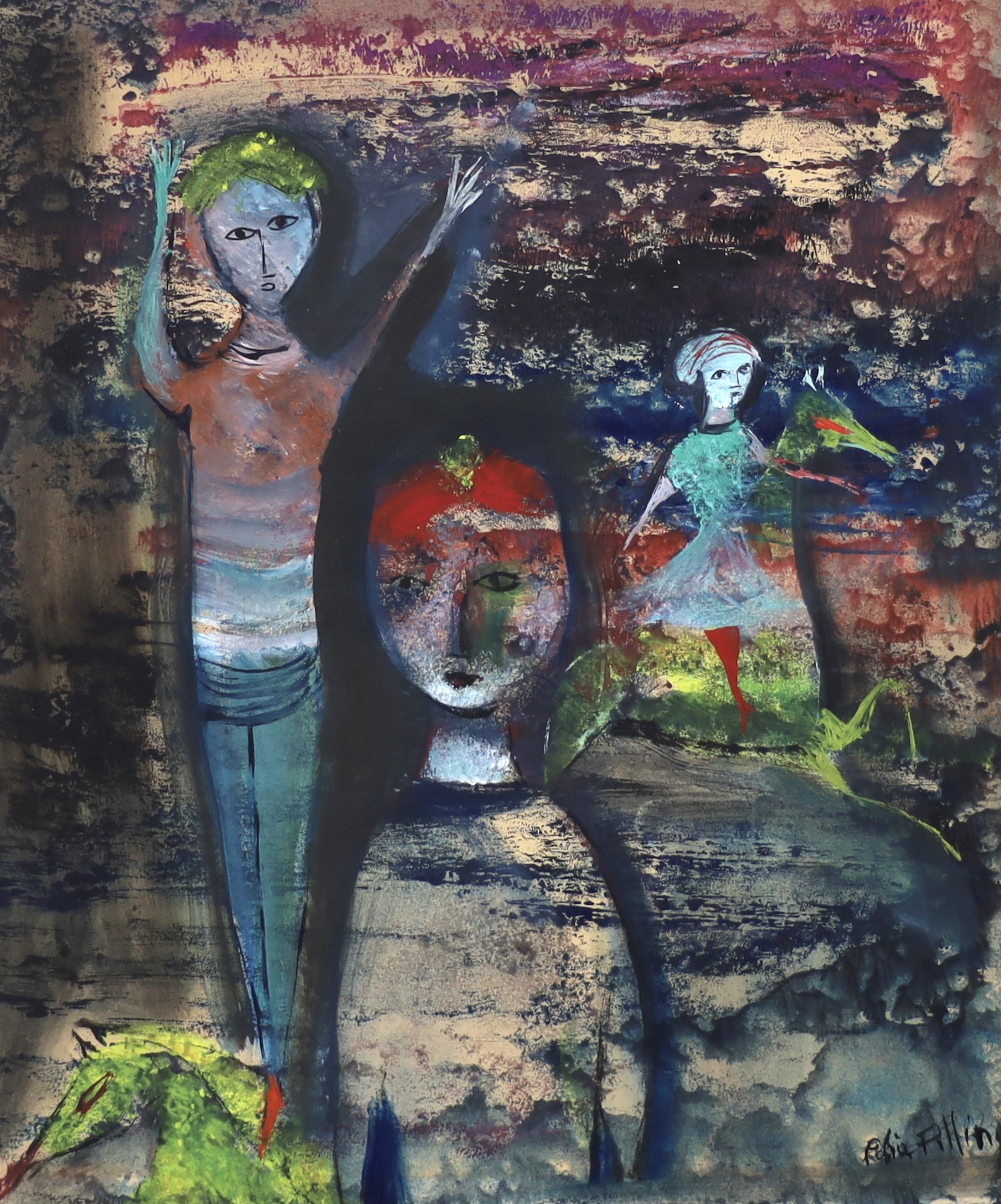 Polia Pillin - Surrealist Painting
Polia Sunockin Pillin, (Polish/American 1909-1992), was and American painter and ceramist.
Pillin exhibited her work widely during her lifetime.  Her works can be found a numberous public and private coillections around the world.
This surrealist painting is a great example of her work which depicts circus performers.  
Titled The Circus Riders'
Great condition.
Measures 14.75 x 12.5 inches sight size, and 23.25 x 20.5 x 1.25 overall, including framing.
Click on price to purchase or inquire.